Drone insurance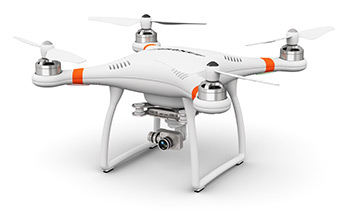 Specialist Insurance for Drones.
We keep you flying.
Getting drone insurance is a smart move. And if you use your drone for commercial reasons then it's a legal requirement. The Civil Aviation Authority (CAA) state that if you're flying your drone for commercial purposes, you must have Public Liability cover. And if you're using your drone for business purposes, then insuring your drone against accidental damage, loss and theft could save you a lot of money down the line. Let's face it, UAV technology isn't perfect. Crashes happen!

5-star
insurance

for drone owners

Under the Ripe Insurance umbrella we have developed a specialist drone insurance product aimed specifically at those who fly drones for commercial use.
Insure4Drones

, rated 'Excellent' on Trustpilot

Insure4Drones cover has been designed with all types of commercial drone applications in mind. From SUA aerial photography to farming with a quadcopter, whatever you use your UAS for commercially, you'll find the cover to suit you.
Insurance for Drone owners explained…
Here at Ripe we like to keep things simple. We pride ourselves on making insurance easy to understand so our customers know exactly what they're paying for and why. Here are some of the questions we're asked by customers and you might be thinking too.
Do I need drone insurance?

If you fly your drone for commercial reasons it is a legal requirement for you to take out Public Liability cover. This is stipulated by the CAA (The Civil Aviation Authority) who govern the flight of drones in the UK. Public Liability cover will protect your legal liability if you damage third party property or injure another person whilst using your drone. This includes cover for acts of war, terrorism, hijacking, acts of sabotage, unlawful seizure of your aircraft and civil commotion (required under EU Regulation No 785/2004). Insuring your equipment is not legally required, however it is a sensible precaution given the high cost of drones and how easily they can be damaged or lost.
How do I become a qualified pilot?

Most people refer to it as a licence, but in order for you to use your drone for commercial use you actually need Permission for Commercial Operation (PfCO) from the UK CAA. This means you need to be educated in air law and safe operations of your drone, build an operations manual, undertake a flight test and apply for permission to fly from the CAA. This whole process can take 2 months and the CAA turnaround time for new applications is 4 weeks. In order to take your flight test you will need Public Liability insurance. You can purchase this cover from Insure4Drones for a one-off fee and this will be reimbursed against your annual premium once you've passed.