Fishing insurance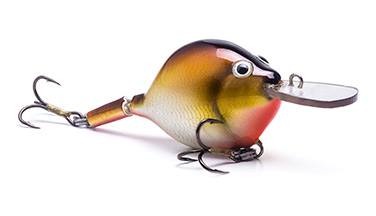 Specialist Insurance for Anglers.
A great catch.
Millions of Britons fish every year and that number is ever increasing as our waterways get cleaner and more and more people discover its charm. Of course, one of the main reasons so many people love the sport is because it's considered to be relatively safe. However, with water and expensive kit side-by-side things can go wrong. So, it pays to be prepared should an accident happen.

5-star
fishing insurance

from the Ripe family

Under the Ripe Insurance umbrella we have developed a specialist fishing insurance product aimed specifically at anglers.
Fishing Care

, specialist fishing insurance

Fishing Care provide specialist angling insurance for all types of anglers. It covers you for Public Liability, as well as your equipment and accessories against theft, loss or damage. It's quick and easy to get covered, in fact, you can build a policy that perfectly suits your needs in seconds.
Insurance for Anglers explained…
Here at Ripe we like to keep things simple. We pride ourselves on making insurance easy to understand so our customers know exactly what they're paying for and why. Here are some of the questions we're asked by customers and you might be thinking too.
Do I need fishing insurance?

It isn't a legal requirement to have fishing insurance, however it is smart to have cover in place. There are two options if you fish regularly. Firstly, it is strongly advised that you have Public Liability cover. This will cover your legal position in case you cause any accidental damage to third party property, animals or injure others whilst you're fishing. The second option is to cover your equipment. Your fishing rod, reels and other equipment is a serious investment and when you add everything up, it can easily reach hundreds or thousands of pounds. This gear won't always be covered under your home insurance, especially when you load it into your car and take it with you fishing. For a small monthly or annual sum, it is sensible to insure it. That way it doesn't hit your pocket if it's ever stolen, lost or damaged.
What if my equipment gets stolen from my garage?

Most anglers keep their rod, reels and tackle in the garage. As sensible as that is, it unfortunately makes all your expensive gear a target for thieves, who know all too well how much fishing equipment can be re-sold for. Your fishing equipment may not be covered under your home insurance unless you have specifically added it to your policy. And in most cases, it is much cheaper to take out a specialist fishing insurance policy, which will cover it when it's locked up at home as well as when you take it with you fishing.