The 5 Best Caravan Holiday Destinations In North Wales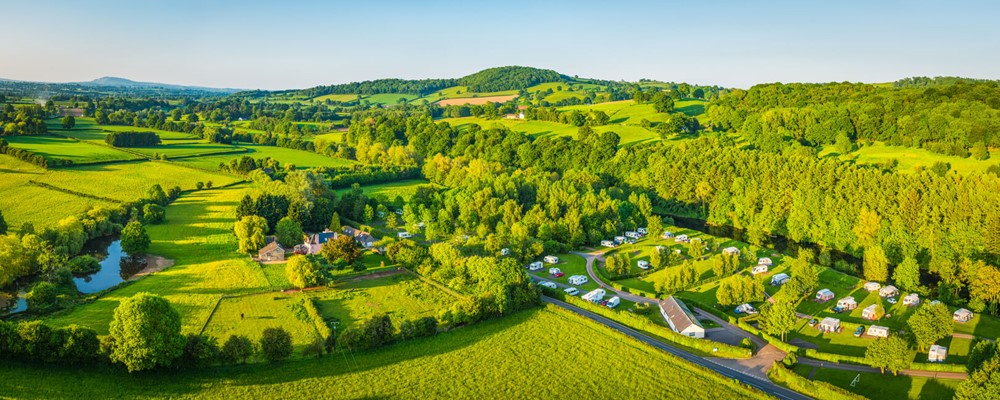 North Wales is home to some of the UK's most scenic locations. It's little wonder, then, that so many caravanners head to this region for their holidays.
We've chosen the 5 best caravan holiday destinations in North Wales. Let's find out what makes them so special…
Located by Prestatyn's beautiful beach, this static caravan park is perfect if you want a traditional seaside break. It's situated within a five-minute walk of Prestatyn town centre and is ideal for families looking to spend quality time together.
This caravan park is also near Snowdonia National Park, which boasts some of the most impressive scenery in Wales.
This park is situated right in the heart of Snowdonia. As such, it's a great destination for anyone who wants breath-taking scenery on their doorstep.
As you'd expect from the location and indeed the name, it offers amazing views of Mount Snowdon and is a quiet and peaceful place. If you want to unwind, this is the place to be.
There are a wide range of luxury lodges and static caravans available, along with room for nearly 200 tourers.
This caravan and lodge park is nestled in the middle of Conwy's beautiful countryside and has plenty to offer for the whole family. From the children's play area to fishing areas and a nearby golf course, there are lots of activities to keep everyone entertained.
This park has 54 pitches for caravans and static caravans on-site. Dogs are also welcome at the park, so you needn't worry about having to keep your four-legged friend at home.
This static caravan park is located along the banks of the River Clwyd and surrounded by some amazing scenery. Rhuddlan Village is nearby and is home to the historic Rhuddlan Castle. It also includes plenty of pubs and restaurants, so you won't be short of things to do.
Furthermore, there are plenty of events at the park, from live music acts to activities for the kids. So, whatever you look for from a caravan holiday, this park will have something for you.
Located in the beautiful Conwy countryside, this park is ideal for caravanners who want to get away from it all.
You have a variety of options once you arrive at the park. You can either kick back in tranquillity and go on a wooded walk or explore the nearby picturesque town of Betws-y-Coed. This is home to the Conwy Valley Railway Museum and St Michael's Old Church, which was built in the 14th century.
Alongside the amazing local scenery, there's a nearby restaurant and bar, making this one of the most relaxing locations on our list.
Specialist caravan insurance from Ripe Caravans
When you are trying to enjoy your holiday, the last thing you want is to be worrying about damaging your caravan – or even someone else's. That's why it's essential to make sure you have the right insurance before you travel.
We offer specialist caravan insurance and static caravan cover so that you don't have to worry about anything when you next go on holiday. Simply go through our straightforward online quote process and we'll take care of the rest.