The Top 5 Most Useful Caravan Gadgets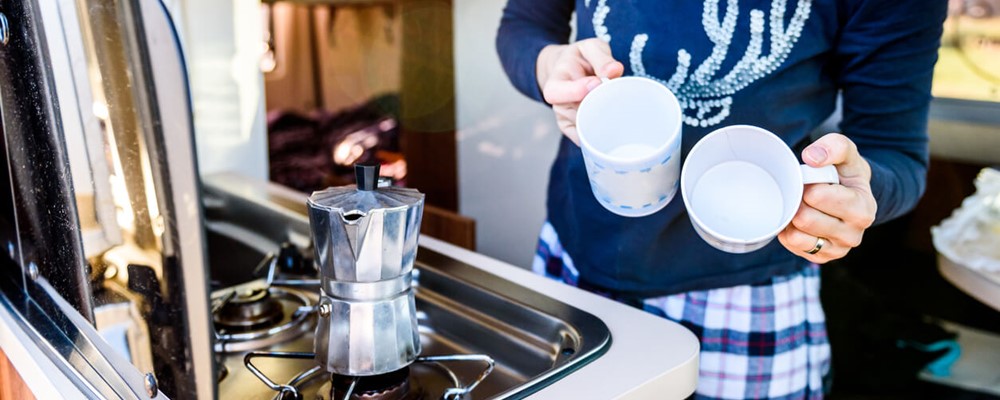 Whether you're a frequent caravaner or a beginner, it's always great to have the latest gadgets. Not only can they make your next trip more efficient, they can also make it a lot more fun. Here are some essential caravan gadgets for the next time you hit the open road.
This is a great gadget that can help you not only save space but save time cooking and washing up in the caravan.
The Tefal Toast N' Bean Toaster enables you to make toast and cook beans at the same time. It's able to cook half a tin of beans at once and has a function to boil and poach eggs. With the capability to make breakfast within four minutes, this gadget could make your mornings an absolute breeze.
Even if you consider yourself a responsible driver, there's no way of knowing when you might be involved in an accident. For this reason, the OIIEE Dual Dash Cam is ideal for collecting video evidence if the worst happens.
It can provide high-quality footage of the front and rear of the caravan, giving you a full view of what's going on. This cam also comes with a G-sensor, which automatically saves recordings should an incident occur.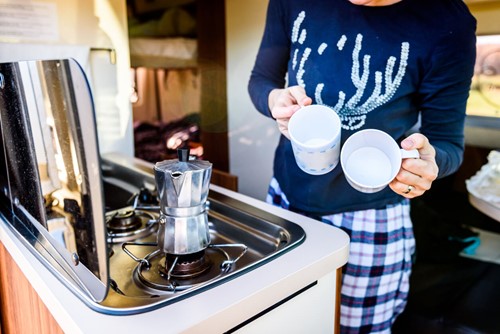 Obviously, doing the washing is the last thing you want to do when you're trying to enjoy a caravanning holiday. That said, washing is sadly unavoidable and anything that can make the process easier is more than welcome.
That's where the Minky Freestanding Indoor/Outdoor Airer comes in. This lightweight caravan gadget has enough room to dry plenty of clothes, so you don't have to spend so much time doing separate washes. It can be used both indoors and outside, making the hassle of dealing with washing much easier.
The security of your caravan is a top priority, which is why you need the Purpleline Nemesis Ultra Caravan Wheel Clamp.
This high-quality wheel clamp is nice and easy to use and comes with 9-pin anti-pick lock, making it one of the more reliable wheel clamps on the market. It's also nice and compact, so you don't have to make much room for it when you're packing for your next trip.
If you're planning to go on a caravan trip, you need to make sure any electrical appliances you take with you are fully charged. Even then, there's always the chance a battery could run out, which isn't ideal if you're between sites.
With the ADDTOP Solar Charger, you'll never have to worry about running out of power again. This charger can quickly restore battery power to smartphones and tablets. It's also waterproof and designed to handle harsh environments, so you can use it regardless of the weather.
Specialist caravan insurance from Ripe Caravans
While having these caravan gadgets will improve your next trip, it's also important to make sure you and your caravan are fully protected should the worst happen. Our specialist caravan insurance can be tailored to suit your needs, so you can spend more time appreciating the open the road.