Top 5 Caravan Holidays In The Lake District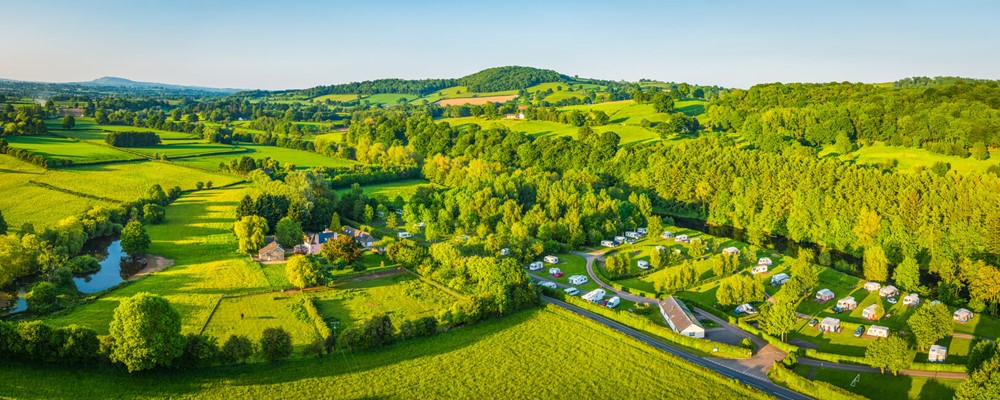 Few places can beat the Lake District when it comes to scenery and surroundings. Not only does it offer sightseeing and outdoor activities aplenty, it's also the perfect place for a caravan holiday.
Here's an overview of the Lake District's best caravan holiday destinations and what makes them so unique.

This 10-acre caravan park has plenty to offer, whether you're looking to explore and take in the Lake District or simply want to kick back in beautiful scenery.
Bardsea Leisure is a short walk from Ulverston, a picturesque market town with an abundance of restaurants and cosy pubs. There are also several scenic walking routes around the park, where you can explore the nearby lakes and forests.
If you're willing to travel a little further out of the park, there's also a safari zoo in Dalton-in-Furness.
On the whole, Bardsea Leisure is a great destination for anyone going on a family caravan holiday.
If you're a keen lover of the outdoors, this is your kind of caravan holiday.
Located in the Crooklands area, Little Acre Holiday Park is only a short drive from both the Yorkshire Dales and Lake District National Park.
It's also near the Lancaster Canal, so there are certainly no shortage of opportunities for walking and sampling the Lake District scenery. These various walks make Little Acre Holiday Park an ideal destination for anyone who wants to take their dog with them on their caravan holiday.
If you're planning on making a long trip from North to South or vice versa, this holiday park is a great stop-off destination for a relaxing stroll before heading back out on the road.
This is one of the Lake District's most idyllic caravan holiday destinations. Banked along the short of Lake Windemere, this caravan park welcomes tourers and motorhomes and even houses its own lodges and self-catering apartments.
Hill of Oaks Park has plenty of attractions for nature lovers, including its own managed woodland area which is rich in biodiversity. There's also a ferry service that runs between the two piers on Windemere Lake and Lakeside.
If you enjoy a bit of boating on your caravanning holidays, Ullswater Holiday Park is the place to be.
Located near Penrith, it has access to a lakeside harbour and caters for the entire family. It has room for tourers and motorhomes and has pitches for tents and self-catering cottages.
With some incredibly picturesque surroundings, this holiday park is the perfect retreat for hikers who want to get away from it all.
This caravan park is just 7 miles from the centre of Penrith, making it handily placed for exploring the town's wide range of tourist attractions. With room for both tourers and tents, this park also has unique glamping pods for anybody looking to add a touch of luxury to their holiday.
If you're looking to embrace the countryside on your next caravan holiday, this caravan park allows you to be at one with nature. The Tarn Moss National Nature Reserve, just a short distance away, boasts plenty of impressive views and vibrant vegetation.
Before you plan your caravan holiday in the Lake District, it's important that you have the right insurance. Our specialist caravan insurance can cover you against theft and accidental damage, potentially saving you vast sums of money in the long run. Get an online quote within minutes today.