Everything You Need To Know About Jewellery Insurance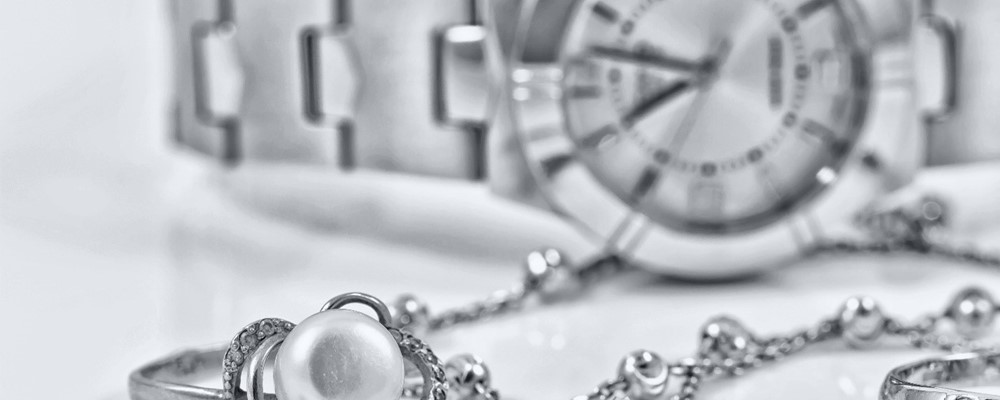 Getting a new piece of jewellery is always a great feeling. What can sometimes take the shine off, however, is worrying about what may happen to your brand-new, shiny jewel.  
While there's no foolproof way to stop something happening to your jewellery, the good news is that jewellery insurance can help you enjoy your ring, bracelet or earrings (to name a just few) without worrying if you're going to be left out of pocket should the worst happen.
We know buying any type of insurance can raise a lot of questions so we're here to help! Here are the most important questions about jewellery insurance and our expert answers.
Does my home insurance cover my jewellery?
This is one of the most common insurance mistakes you can make. Adding your valuables to your home insurance feels like a cost-effective solution at first, but in the long term, this could prove to be a false economy, shown by the fact that up to 20% of British households could be underinsured.
While your home insurance will protect your valuables in the home, most don't protect them if they're lost, damaged or stolen out of the home, if they aren't listed individually on your policy.
Many home insurers also set their single item limit at around £500 - £1,500 for anything not listed as a separate item. As you've likely worked out, that probably won't come close to the price tag on replacing most people's best watches or jewellery.
Not only does Ripe Insurance for Valuables cover your jewellery in and out of the home, but it covers items worth up to £20,000, so the cover is a lot more comprehensive than relying on a standard home insurance policy.
Read more: Valuables Insurance Vs. Home Insurance
What does Specialist Jewellery Insurance cover?
It's important to establish exactly what your jewellery insurance covers before wearing your valuables, as you don't want to be in the position where they won't be covered.
So, for example, if you damage your ring by accidentally dropping it, you can rely on us to cover the cost of repair or replacement. Or if your jewellery was stolen in a home break-in or while being worn by you or an immediate family member, you'd also be covered for this.
Of course, we're sure you take great care of your jewellery, but since our jewellery insurance covers loss, we'll protect you if you do accidentally lose one of your precious items.
Read more: The Secret To Properly Protecting Your Valuables
Does jewellery insurance cover my valuables abroad?
When you're getting ready to go on holiday, the last thing on your mind is trawling through paperwork to see if your jewellery will be protected in the country you're visiting. The irony is that you often need jewellery insurance more when you're abroad as opportunistic thieves often prey on tourists.
Luckily, we can save you the time and worry, as we provide worldwide cover, with no territorial limits or restrictions to the number of days you can spend abroad, as long as you live in the UK for at least six months of the year. Can your travel insurance say the same?
Read more: Taking Your Valuables Abroad: Are You Covered?
What type of jewellery can I insure?
We know jewellery comes in many shapes and sizes, so we have no strict rules on what jewellery type you can insure with us. Whether your jewellery is brand new, antique or vintage we'll insure it – our only requirement is that each item is valued between £1,000 and £20,000 and the total combined value doesn't exceed £30,000.
We provide cover for engagement and wedding rings, diamond rings, necklaces, bracelets, earrings, tiaras, brooches, charms, lockets, bangles, armlets, pendants and chokers.
Do I need to get my jewellery valued?
Valuation is a vital part of the jewellery insurance process, as not listing an accurate value will affect your claim. This is because if an item is lost, damaged or stolen, you'll need to provide the insurer with the original purchase or sales receipt. However, you might not have the receipt for many reasons: if you inherited the jewellery, purchased it a while ago, or the receipt may have simply gone missing.
This is where the valuation comes in. As long as you provide a jewellery valuation from the last three years and a photograph of the item, you'll be able to claim with us. A valuation also ensures that the compensation you receive for your jewellery reflects its current worth.
The valuation must be completed by a National Association of Jewellers Institute Registered Valuer (IRV). You can find your nearest IRV and choose from a list of valuation companies used by national jewellers here.
What do I need in the event of a claim?
As you'd expect, making a claim can be stressful, so we want to make the process as simple and worry-free as possible by giving you clear and helpful information about what our claims process entails.
As mentioned above, to claim with us you either need a sale receipt for the item if it's less than three years old or a valuation completed in the last three years. On top of this, you must inform the police immediately if the item of jewellery has been lost, stolen or maliciously damaged and obtain a crime reference number.
How much does jewellery insurance cost?
From the type to the value of your jewellery, lots of factors go into working out how much your jewellery insurance will cost. Plus if you insure more than one item then you'll receive a 10% discount. We also offer a Lowest Price Guarantee, so you can be sure that we won't be beaten on price.

To find out how much jewellery insurance will cost, get an instant, online quote today!