A marriage made in heaven: why you need specialist ring insurance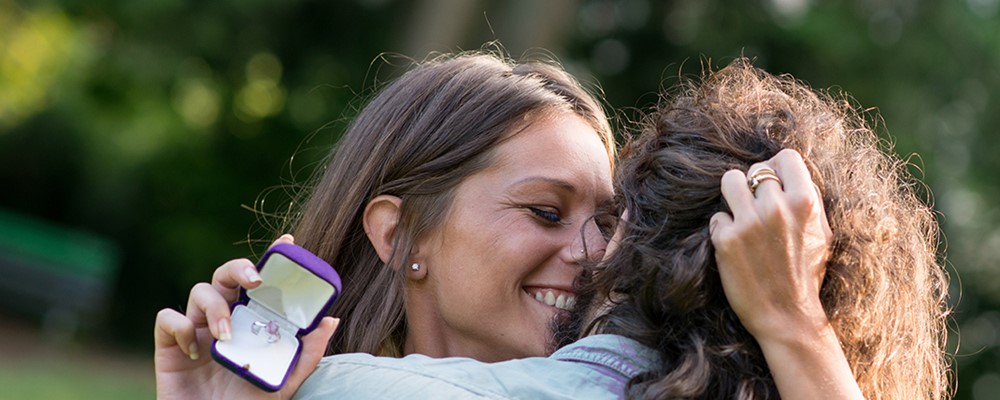 Wedding season is well and truly upon us. It's likely that every day, somewhere in the world, wedding rings are being slipped onto trembling fingers. Elsewhere, nervous lovebirds will be praying they don't lose their engagement rings before popping the question.
These rings are your most treasured possession, symbols of love and commitment and often come with a big price tag! As such, they demand the highest level of protection.
Amidst the stress of preparing for engagements and weddings, the importance of having specialist insurance for your valuables can be overlooked. Here at Ripe Insurance for Valuables, we have created bespoke ring insurance to give you peace of mind on the big day and beyond.
Accidents happen
Throughout wedding season, brides and grooms will be having sleepless nights making sure everything goes to plan. The last thing they want to worry about is the invaluable items they'll wear forever going missing or being misplaced. 
The prospect of a couple's ring being lost or damaged is unthinkable, but the sad truth is accidents happen – and not just before or during the wedding. Just take the recent example of Chris Robb, whose wife found his wedding ring in a frozen takeaway curry – who could have predicted something like that?
As far as Mr and Mrs Robb knew, the ring was lost at a football match, but they couldn't claim on their home insurance when they discovered the ring was missing. This was most likely because their policy didn't cover them if they lost an item away from the home. So it's a good thing they found it, otherwise they'd have had a big bill on their hands for a new wedding ring.
Thefts happen too
When it comes to wedding or engagement rings, there's more than just accidental loss to worry about. Because of their high value, such items are top targets for thieves, who will happily profit from your misfortune.
Not insuring these items can have dire consequences – as Yorkshire businessman Mike Noble recently found out, when £140,000-worth of his uninsured jewellery was stolen from a workplace safe and sold to an unknown buyer. His wife's engagement and wedding ring, the latter of which belonged to his grandmother, were among the items stolen.
Mr Noble paid the price for not insuring his valuables outside of the home, but his case is far from an isolated incident. Research shows that UK households are underinsured by a staggering £263 billion.
The downside of home insurance
Despite what many people think, most home insurance policies don't protect valuables outside of the home. So if your wedding or engagement rings were lost, damaged or stolen while you were out and about, you wouldn't be covered and could have to pay out for repairs or replacements.
If you wanted to add wedding or engagement rings to your household policy, this could be costly. What's more, you could lose your no-claims discount if you make a claim, increasing the cost of your annual premium. In any case, your valuables might be too expensive to be included as standard on a household insurance policy, as the single article limit for most items is £1,500 –  close to the average cost of a wedding ring.  
What's more, even thefts in the home are often not covered by home insurers, who won't pay out if they don't consider your valuables to have been properly secured.
Where we come in

Here at Ripe Insurance for Valuables, we know how much your personal jewellery means to you. We understand that, even with the best will in the world, you can't stop certain mishaps. That's why we've created tailor-made, specialist ring insurance.
Unlike most home insurance policies, our flexible cover protects your rings against theft, physical loss and accidental damage both in and out of the home. What's more, we provide worldwide protection 365 days a year as standard, meaning you can relax whether you're going away to propose or flying out on your honeymoon.
Our flexible insurance covers engagement rings and wedding rings valued at £1,000 or above, up to a maximum value of £50,000.
So, whether your rings are brand new, pre-owned vintage or inherited antiques, you can cover them all under one simple policy. Plus, you'll get a 10% discount for insuring more than one item!
Get covered
We can offer a bespoke ring insurance policy that suits you. We provide maximum flexibility, great cover and our Lowest Price Guarantee means that we won't be beaten on price. Get an instant quote online in minutes today.