Work for us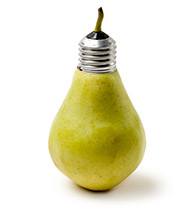 Are you a
fresh

thinker?
Hello, we're
Ripe

. We're nothing like your standard insurance company.

We're a trailblazing insurtech provider based in South Manchester. 'Fresh thinking' is our motto here and we're always on the lookout for bright, dynamic self-starters to help us achieve even more extraordinary things.
Our
culture

. We're not afraid of doing things differently

We don't like corporate waffle here at Ripe. And we're not afraid to do things differently. Especially if it means doing things better. We believe a relaxed environment helps cultivate creativity and encourages our team to come up with new ideas.
Our
values

. What it means to be a 'fresh thinker'

It's the talent of our people that drives us forward. So that means we only cherry-pick the best people to join us. Here's what a Ripe 'fresh
thinker' looks like:
Someone who is curious and asks lots of questions
Someone who always puts themselves in the shoes of the customer and considers ideas from a customer's perspective
Someone who's a straight-talker
Someone who strives for continuous improvement and never settles for "that'll do"
Someone who is always raring to deliver and up for a new challenge
Someone who comes to work with a smile on their face – work should be fun, right?
Someone who loves what they do – whether that's crunching numbers, writing code, chatting to customers or designing adverts, we want you to get a genuine kick out of your work
Someone who feels proud of what they've achieved at the end of the week
Our
benefits

. The bells and whistles.

As well as a competitive salary here's everything else we offer.
25 days holiday with 1 additional day given for each full year worked (up to a maximum of 28 days). Plus, you can buy or sell up to 5 days holiday a year
Flexible working hours. Our core hours are 10am to 4pm, so as long as you're in the office during those times you can agree your working hours with your line manager
A clear career path including quarterly objectives and annual reviews
Quarterly staff recognition awards
Casual dress code
Cycle to Work scheme
Workplace pension (NEST)
Fresh fruit provided every Monday
Free lunch from the Directors once a month
Summer day at the races hosted by the Directors
A big Christmas knees up every year
Does that sound like you? We'd
love

you to join us...
Check out our

current vacancies