Underwritten by

Ring Insurance
Enjoy peace of mind with our tailor-made ring insurance.
 Lowest Price Guarantee

 Loss*, Theft, Damage cover

 UK & Worldwide cover

 No excess

 No-hassle claims

 Monthly payments
Get a quote in seconds...
*Required Field.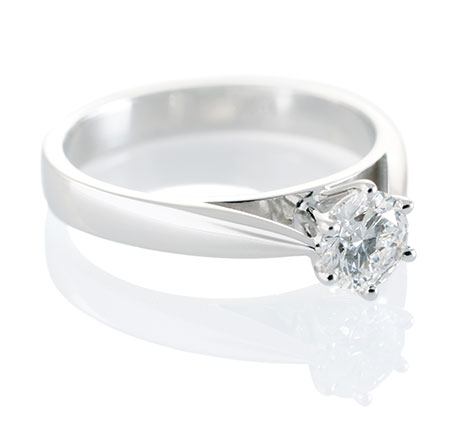 Ring insurance tailor-made for you.
The perfect fit.
We know that your rings are amongst your most treasured possessions. They are often symbols of love and commitment and are of huge significance, both sentimentally and financially. We've designed bespoke ring insurance to give you protection and peace of mind.
What does our specialist ring insurance cover?
Designed to meet the needs of our customers, our policies cover theft, loss and accidental damage to your rings, anywhere in the world. Our ring insurance provides protection for rings valued at £1,000 and £20,000, or a collection of rings up to a maximum of £30,000 in total.
Why specialist ring insurance is better than home insurance
Unlike most home insurance policies, our specialist policies protect your rings against theft, loss and accidental damage inside your home and away from the home. Plus our worldwide cover is included as standard meaning you can relax on holiday with the peace of mind that your rings are protected. You can also take out our specialist engagement ring insurance.
What type of rings can I insure?
Our flexible insurance policy covers all types of rings including engagement rings, wedding rings, eternity rings, diamond rings, friendship rings, signet rings and sovereign rings, up to a maximum value of £30,000 in total. Whether your rings are brand new, pre-owned vintage or beautiful inherited antiques, you can cover them all under one easy to access policy, available for you to update or amend as and when it suits you.
How much does ring insurance cost?
The cost of ring insurance depends on the value of your ring(s) as well as a few other factors. If you're not sure what your ring is worth, read our guide to getting your jewellery valued. If you currently have your rings insured under your home insurance policy, you could see substantial savings with our standalone cover. We offer a 10% discount for multiple items so the more you add, the more you could save and our Lowest Price Guarantee means we're confident that you won't find the same cover elsewhere for a lower price. Get a quote now and see how much you could save.
Do you have other valuables you'd like to insure?
Combine them under one policy and save 10%
*If the item you are wanting to insure was purchased/gifted more than 60 days ago, and you have not had it insured in the last 60 days, then loss cover will be excluded. Your policy will still provide cover for theft and accidental damage for all items you have chosen to insure with us.