Shooting insurance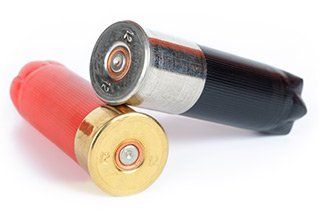 Specialist Insurance for Shooters.
Always on target.
Whether you're a seasoned shooter or about to go on your first shoot, you shouldn't ever shoot without Public Liability cover. Some shoots will ask for proof of cover before you go out, but as it isn't a legal requirement you'd be amazed by how many don't. Incredible really when you think a gun is one of the most dangerous pieces of equipment anyone can own.

5-star
insurance

for shooters

Under the Ripe Insurance umbrella we have developed a specialist shooting insurance product aimed specifically at all types of shooters, from rough and clay pigeon shooting through to pest control.
Gunplan

, rated 'Excellent' on Trustpilot

Gunplan specialises in shooting insurance for all types of shooting. With one simple policy you can cover yourself, your guns and shooting accessories. Standalone £10m Public Liability cover is available, giving you the essential cover you need without having to join a membership organisation.
Insurance for Shooting enthusiasts explained…
Here at Ripe we like to keep things simple. We pride ourselves on making insurance easy to understand so our customers know exactly what they're paying for and why. Here are some of the questions we're asked by customers and you might be thinking too.
Why do I need insurance on a shoot?

The biggest risk shooters face is probably the obvious one. Mis-firing and hitting another person, a dog, or cow is unthinkable, but not something you want to take a chance on. If it did happen, that person, their family or the farmer could take legal action against you. A law suit could incur hefty legal fees and compensation and it's for that reason alone that most shooters take out Public Liability cover. With that in place those legal fees and compensation would be covered so it wouldn't bankrupt you if you had to pay out. Some shooters choose to join shooting membership organisations as they get Public Liability cover as part of the package – but these are often expensive and come with lots of extras you may not need or use.
What happens if I break or lose my gun?

Many shooters mistakenly rely on their household insurance rather than specialist gun insurance to cover their guns and other shooting equipment. Unfortunately, in most cases, household insurance won't cover incidents outside of the home such as those at the gun club, at a shoot or in transit. That means if your gun is stolen, lost or damaged then you'll have to pay to fix or replace it. If you take out specialist cover then those costs will be covered by your insurer.