Whatever your passion, protect it with us
We think protecting what's important should be quick and easy. Whether you need insurance for your business, hobby or sport; choose Ripe and we'll take good care of you.

The best in specialist insurance cover.
All ready to go.
We've been shaking things up in insurance for over 20 years now and with in-depth knowledge in lots of different niche markets we've learnt lots of things along the way. Most importantly, we think we've got a real grasp of what our policyholders want. Great cover and exceptional service at an unbeatable price. That's not too much to ask is it? We don't think so!
Want to know more? Take a look at our short video to see what we're all about.
Take a fresh look at insurance
Here at Ripe we like to do things differently. We don't believe in long forms, jargon or expensive premiums. We've made insurance quick and easy. Yes, really!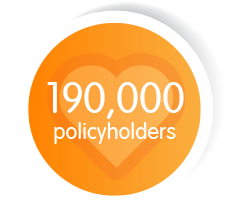 Over 190,000 policyholders think peace of mind feels better with us.
We're passionate about what we do and the great service we offer our customers.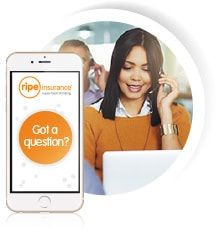 We're UK based and always happy to help
We pride ourselves on making insurance simple to understand and easy to buy. Want to ask us a question? Our team of UK advisors are here to help.
Based on 7300 reviews on

we have been rated on average as Excellent.
"Everything went smoothly"

Everything went smoothly, good price, options were simple and well explained. Very quick and easy!!


Jonathon Bunting June 2017
"A great company to deal with"

Could not ask for more, great service, great value and nice people to deal with.


Margaret Kelly March 2017
"Easy to understand"

Simple to purchase...peace of mind for a whole season for not a lot of money. I use them year on year.


Vinny Redford April 2017