Cycling insurance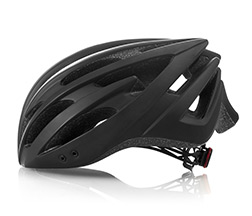 Specialist Insurance for Cyclists.
Here for the ride.
Whether you use your bike daily to get to work or you race the roads or trails at the weekends, cycling insurance has probably crossed your mind as something that you plan to sort out, at some point, soon. But with hundreds of thousands of bike thefts reported every year and road accidents involving cyclists happening every day, there really is no time like the present. The good news is that if you take the plunge and get yourself a specialist cycling policy pronto, you can sleep easier knowing that theft or an accident won't keep you off your bike for long.

5-star
insurance

for Cyclists

Under the Ripe Insurance umbrella we have developed a specialist insurance product aimed specifically at all types of cyclists, from road, to mountain, to commuters.
Cycleplan

, rated 'Great' on Trustpilot

With Cycleplan you can tailor your insurance policy to suit your bike and the specialist cover that you need. You can choose from a range of cover options, including covering your bike against theft, loss and damage. Plus, you can take advantage of a huge 10% introductory discount when you take out a policy.
Insurance for Cyclists explained…
Here at Ripe we like to keep things simple. We pride ourselves on making insurance easy to understand so our customers know exactly what they're paying for and why. Here are some of the questions we're asked by customers and you might be thinking too.
Is my bike not covered under my home insurance?

Lots of cyclists assume that their bike will be covered under their household contents insurance, and sadly only find out it isn't when it's too late. The reason your bike may not be covered is because contents insurance policies usually only cover possessions when they are stolen from your home address. Not particularly useful when your bike is on the roads or trails a whole lot more than it's safely locked up at home. Think about the number of times you leave your bike locked up outside your work or gym for example. It's basically a sitting duck for thieves. A specialist cycling insurance policy takes into account that you and your bike are always on the go. You'll be covered away from the home, as well as in the home, plus if it's stolen from a locked car or van you'll be covered too. Even better, you'll be protected against accidental or malicious damage and 'new-for-old' cover is included as standard. So, if you bought your bike new then you'll be able to claim a brand-new replacement, if your bike is less than 3 years old when you make a claim.
What do I need Public Liability cover for?

The risk of an accident on your bike is a very real threat. You can take all the necessary precautions, however when you throw other road users and cyclists into the mix, your safety isn't always in your control. If you are riding to work for example and you're involved in a road accident that causes a pile up, you could be deemed liable for any damages incurred. If you had added Public Liability to your specialist cycling policy then those legal fees, pay outs and compensation could be paid out by your policy, not you personally.

Other accidents happen too, like coming off your bike in a race or sportive. It might only be you that's injured but what if you were badly hurt and needed physio or time off work? In that scenario by adding Personal Accident and Loss of Earnings cover to your policy those medical expenses and loss of earnings could be covered by your insurance.