Boat insurance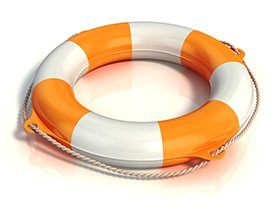 Specialist boat insurance.
Bespoke cover built around you.
Owning a boat, whatever shape or size is a lifelong dream for most people. A dream that deserves exceptional protection. Owning and sailing a boat involves a lot of investment and commitment and if an accident happened on the water, the cost of repair or salvage can easily reach into the thousands. Not to mention the cost if you hit and damaged another vessel.

5-star
insurance

for Boat Owners

Under the Ripe Insurance umbrella we have developed a specialist boat insurance product aimed specifically at owners of a whole variety of boats, from speedboats, to jet skis, to 50ft yachts.
Insure4Boats

, rated 'Excellent' on Trustpilot

Insure4Boats understand that boat owners need specialist insurance that reflects the type of boat they own and where they sail it. As a result, all boat insurance policies can be tailor-made to suit you. Meaning you only ever pay for the cover you need. A wide range of boat types are covered and you can also benefit from a 25% no claims discount and a 10% marina discount.
Insurance for boat owners explained…
Here at Ripe we like to keep things simple. We pride ourselves on making insurance easy to understand so our customers know exactly what they're paying for and why. Here are some of the questions we're asked by customers and you might be thinking too.
How do I know what kind of cover I need for my boat?

It depends on the value of your boat, where you sail it and where it is stored. If you are buying an expensive new boat then you will want to cover the hull (your boat), as well as taking out third party liability. That means your boat is covered against malicious and accidental damage, as well as other risks such as fire and theft, plus you're covered if you hit another boat and have to pay for repairs to that. If you are buying a cheaper, second hand boat then you may not be as worried about insuring it, but you should think about Third Party insurance in case your boat damages a more expensive boat or causes injury to a third party.

You may also need a range of other cover options depending on your boat and how you use it, so if you sail outside of the season you can extend your cover to protect you all year round (most insurance only covers you in season which is April-October), if you tow your boat you'll need cover for when it's in transit, and if you use water toys you'll want cover in case you have an accident. All of these different types of cover are available and can be easily tailored to you. Check with your current insurer and make sure you're covered for what you need and that you're not paying for unnecessary cover.
Is insurance compulsory?

Contrary to what you might think, boat insurance is not actually a legal requirement on most coastal waters, however the majority of boat owners take out insurance cover because of the value of their boats and the risks involved in sailing. Imagine buying a Porsche and not insuring it? If you are using your boat on inland waters, such as rivers and canals, you will legally require a minimum of £1m Third Party Liability cover. Also, it's worth noting that if you are buying your boat on a finance scheme then you will be required to show proof of insurance before you get approval. There is a lot of advice for boat owners available on the gov.uk website so it's worth checking that out.