Who we are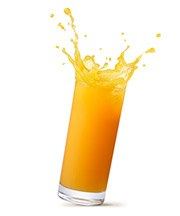 Our fresh approach to insurance.
Let's be honest, there's a bit of a stigma attached to insurance. Even in today's lightning fast, digital world, we associate insurance with lengthy, over-complicated forms, jargon and big fat juicy premiums. And that's why we aim to do it differently. Our ethos is all about making insurance easy-to-buy, simple-to-understand, jargon-free and excellent value.
We set out to do it that way way back in 1998 when we launched our first insurance product, The Golfers Club. Nearly 20 years later, we have an ever-growing portfolio of niche insurance products, look after over 250,000 policyholders and see more than 1 million visitors come to our websites every year.
Our amazing growth relies on our fantastic team based in Manchester. We come to work every day to live and breathe our fresh approach and that's led us to become one of the leading niche insurers in the UK.
Here's how we do insurance
differently...
Niche
insurance

is our day job

We've lived and breathed niche insurance for nearly 20 years. It's not a side-project for us, or something we dabble in. We're proud of our reputation as the leaders in our field. It means we have a whole heap of knowledge and insight into what insurance cover you'll need for your sport, hobby or business, and we scour the market to bring our customers the cover most suitable for them at the best price.
You get to
pick

the cover you need

We don't believe in pre-packaged bundles. A bundle means that you're probably paying for cover you don't want or need. Our policies are developed on a pick 'n' mix basis. You get a list of cover options to choose from. You pick what you want and you only pay for the cover you'll use
Lowest

Prices Guaranteed

We regularly benchmark our prices against the competition. And we're so confident that you won't find a policy for less that we've rubber stamped them with a price promise. Find the same cover for less and we'll refund the difference.
Passionate
people

who care about what you do

Insurance for your business, your most important possessions or the sport you love is important, right? You need to know that you're getting the right cover for you and you might want to talk it through with someone who gets it. Our team of advisers care about helping you get the cover you need and are at the end of the phone when you need them. And surprisingly these days, all our advisers are actually based at our Manchester office in the UK!
Slick

quote and buy process

Our aim is to help you get a quote by asking you as few questions as possible. It's a genuine challenge of ours. This means however niche or intricate the insurance you're after is, we've done all we can to streamline the quote process. Enter a few simple details and you can have a quote in seconds, and once you're ready to buy you can skip through to purchase in a matter of minutes.