Underwritten by

First class cover
on and off the road
A folding caravan is one of the most versatile caravans you can own. So, why should your insurance cover be any different? With Ripe Caravans, you can build a policy that suits you and your caravan online and be covered before you next hit the road.
What does our folding caravan insurance cover?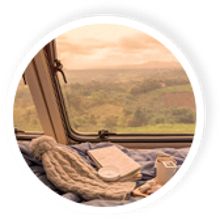 Your caravan
Cover for tourers up to £75k
New for old cover up to 15 years1
Loss, accidental damage & theft covered as standard
You and your belongings
FREE accidental death cover
£2m Public liability included
Up to £10k contents cover
Up to £2.5k awnings cover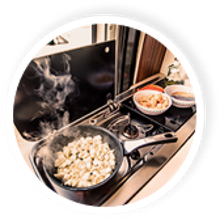 Additional cover options
Family & friends extension cover
No claims protection2
European cover
Why choose Ripe Caravans?

Ripe Guarantee
You'll know exactly what to expect - great cover and exceptional service at the right price.

Only pay for the cover you need
We've made it easy for you to create your own policy, saving you time and money.

Get a quote in minutes
Our online quote system allows you to quickly personalise your policy and buy online.

Monthly payment options
If you'd like to pay in instalments, you can spread the cost of your policy into monthly payments.
1. Caravans must be purchased new and up to 15 years old
2. No claims protection is only available on 3 or more years no claims