Public Liability insurance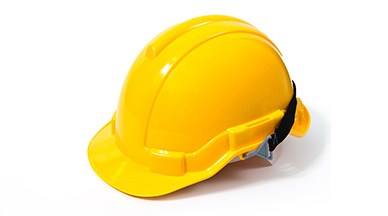 Protect your business with Public Liability insurance.
If you run your own business you'll know that despite your hard work, things can go wrong from time-to-time. Having Public Liability insurance can protect you and your business from incidents that put you at financial risk, such as injury or property claims from customers, clients or members of the public. Whether you work from home or have your own business premises, our Public Liability insurance gives you 24 hour protection and peace of mind.
What is Public Liability insurance?
Put simply, Public Liability insurance is cover against the risk of compensation claims from anyone you come into contact with, such as clients, customers or members of the public, for injury or accidental damage caused by your business.
What does Public Liability insurance cover?
Any business that deals with members of the public, whether customers or clients, will probably need Public Liability insurance. Public Liability insurance covers your costs, expenses and legal liabilities to pay compensation for any accidental injury or accidental damage to property, caused by your business. For example, if a builder's ladder was to fall onto a vehicle causing damage, this would be covered by a Public Liability policy. If you did not have this cover, you may be forced to pay the cost of the claim privately, which could put your business at risk.
What is Public Liability insurance for?
Public Liability insurance is for anyone running a business that is exposed to the risk of claims from customers, clients or third parties. For manual trades, the risk of causing damage to property or people is quite easy to imagine, but even people that run businesses from home can be exposed to possible claims. For example, if you are a home-based worker and visit customers or clients, or they visit you, there could be a risk of an incident (such as a slip or fall), which could lead to a potentially expensive compensation claim against you.
How much Public Liability insurance do I need?
The standard cover limits we offer are £1m, £2m and £5m and the amount you need will generally depend on the size and nature of your business. You may find that some of your suppliers or contractors stipulate a minimum amount of cover and if so, you should ensure that you take out at least this level of cover to comply with their requirements.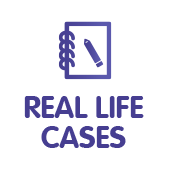 Why Public Liability insurance is important
Mike, self-employed builder
Mike has been a builder for 18 years. He works on his own, doing building jobs in the local area. The type of work he carries out varies from day to day and includes small home extensions, interior renovation, building walls and general repair and maintenance.
Why does Mike need Public Liability insurance?
Having worked in the building trade for a long time, Mike is well aware of the risks involved in his daily work. 5 years ago, Mike was working on an home extension and a lintel was incorrectly placed, causing part of the building to collapse. The cost to put the damage right, plus legal expenses was covered by Mike's Public Liability insurance. The total cost was a lot more than he was able to afford at the time and may have put him out of business, had the policy not been in place.
Get a quote