Electricians insurance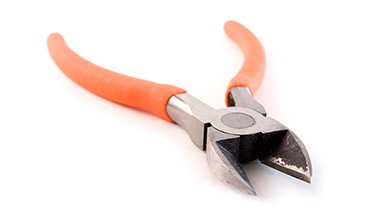 Switching on instant peace of mind and protection.
Working as an electrician or electrical contractor, you'll be well-trained and fully aware of the potentially dangerous situations your work can put you in and how to avoid accidents. You'll also be aware of how your work can be unpredictable at times and that accidents can happen, regardless of how careful and experienced you are.
What insurance do electricians need?
Like a lot of tradesmen, electricians and their businesses vary so much that the type of cover you need really does depend on a variety of factors, such as who you work with, exactly what you do and if you have any employees. Most electricians will be looking to cover the risk of claims against them for damage to property or injury to third parties. Public Liability insurance provides this cover and is something that all electricians should consider, along with Employers' Liability insurance, which is required by law if you employ anyone. Electricians may also look to cover their Tools against theft, loss or damage, as well as Goods in Transit and Contract Works insurance.
Why do electricians need insurance?
Due to the nature of their work, electricians are at particular risk from claims from third parties for property damage and injury compensation. Even highly skilled, experienced electricians will know that working with electricity can lead to accidents. Other workers, customers and members of the public could be injured as a result of an accident and there is the obvious risk of electrical fires causing injury and property damage. Regardless of where you are working, your tools can be damaged, stolen or lost, meaning that you will be out of pocket and potentially unable to work until they are replaced. Contract Works insurance is also worth thinking about as it will cover the cost to put right, or re-do any work carried out as part of contract, should any incident occur that would require the initial work to be lost. Accidental death insurance is also vital for electricians and we include this free of charge with each policy.
What cover options are available?
You can choose your Public Liability insurance limit from £1m, £2m and £5m. Employers' Liability is a standard £10m. We also include Accidental Death cover of £10,000, free of charge with each business policy. You may also like to consider cover for Goods in Transit, which provides you with £500 cover for damage caused whilst being transported. You can choose to cover loss or damage to your Tools up to £5,000.
How much does electricians insurance cost?
The exact cost will depend on the type of work you do, where your business is based and the level of cover you choose. Our quote system is quick and easy and gives you a clear price after just a few questions. We like to keep things simple. Get a quote.
Does home insurance cover you as an electrician?
It's pretty unlikely that your home insurance will cover your work as an electrician. For Public Liability insurance and Employers' Liability insurance (if needed), you may find it quicker, easier and cheaper to use a specialist small business insurer, such as Ripe.