What are the pros and cons of living in a park home?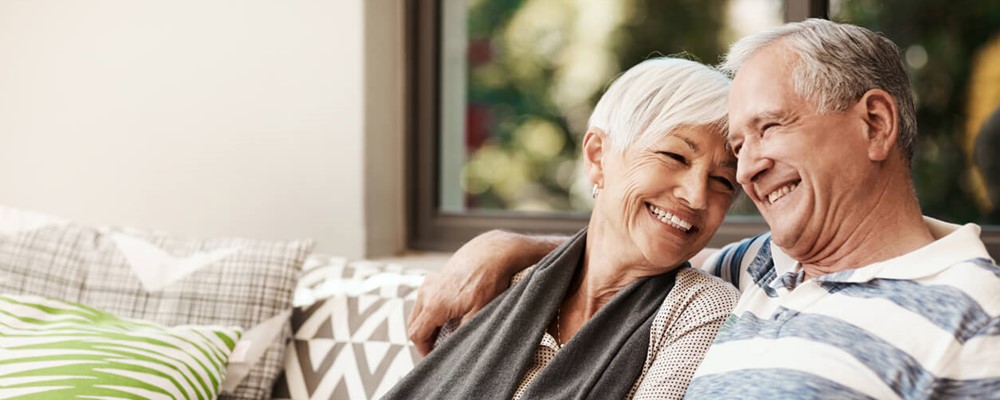 For many, switching to life in a park home is one of the best decisions they'll ever make.
Park home living is super-appealing to those of a certain age, and by the end of this article—you'll see why. Who knows, you may also even weigh up the switch yourself.
But, as with everything, it's important to consider the pros and cons, and as great as life in a park home can indeed be, there are, of course, some disadvantages of park homes, too.
So, what are the pros and cons of living in a park home? Let's delve deeper.
The pros of living in a park home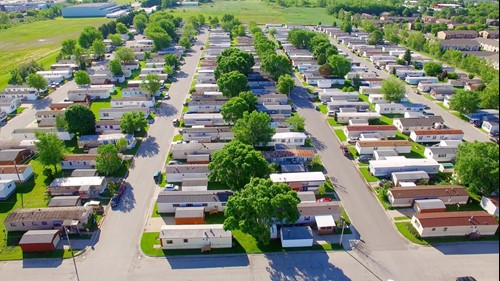 If you're relocating and downsizing for your retirement, you want to be sure you've made the right decision. Here are a few advantages you can expect from park home living.
Increased security
Park home sites are often gated communities with round-the-clock security. Entry to most sites is often granted via a key fob and therefore restricted to residents only.
This means you can rest easily at night or while you're out, safe in the knowledge that your home and possessions are sound. Most park homes are single-storey, too, which makes all the standard home security procedures a lot easier. There's a lot less space to worry about for a start!
Accessibility
The single-storey nature of park homes makes them highly accessible—especially for older residents.
Mobility is an increased concern as we age, so large homes with several floors, stairs, and high-up storage spots can become problematic and no longer feasible to live in.
However, you won't have any of these issues living in a park home, as everything can be kept within reach on a single floor. New park homes can also be built bespoke to meet your exact needs.



Easier maintenance
Less space means fewer things to worry about, right? Well, certainly from a cleaning perspective, anyway. With park home living, gone are the days of lugging the hoover up the stairs and tackling the upstairs bathroom.
Paying utility bills also comes under the maintenance umbrella. However, on many sites, bills are paid directly to the site owners, who'll deal with all the boring admin bits and suppliers for you—making things easier for you to maintain, leaving you with more time to enjoy yourself.



Like-minded community spirit
Loneliness can be a big problem in old age, too. However, one of the advantages of living in a park home is that everyone on site is there for similar reasons to you.
Most park home sites have minimum age limits (usually no lower than 50), so you'll be surrounded by people of a similar age and with a similar outlook on life. Park home sites are sociable spaces; many have regular community activities and social events to get involved with.
Everyone tends to know everyone on site—you're bound to make friends with shared interests.



Intimate spacing
We've touched on this already, but there's so much to be said for downsizing for retirement, and living in a park home is arguably the best way to do that.
If your kids are grown up and moved out with homes of their own, the empty space they leave behind can trigger those lonely feelings we talked about earlier. But when you live in a park home, the space is entirely your own. With custom-built park homes, in particular, you're in complete control to design and utilise your space exactly how you imagined. Empty rooms, be gone!



Cost-effective
Though mortgages aren't an option (more on that later), buying a park home is generally much cheaper than buying a traditional, bricks and mortar home.
Park home life can also be relatively cheap compared to that in a traditional home.
As outlined earlier, utilities are often managed by the site owners, who can only charge the market rate, which not only saves you unnecessary admin but provides peace of mind that your bills are fair.
Park home sites are almost always located in the cheapest council tax band areas, too.



Freedom to move
Park homes are mobile and are hence covered by the Mobile Homes Act 1983. When you buy a park home, you'll normally agree on a land lease with the site owner for a period of time. However, you are free to relocate your park home to a new site once that period has passed.
The cons of living in a park home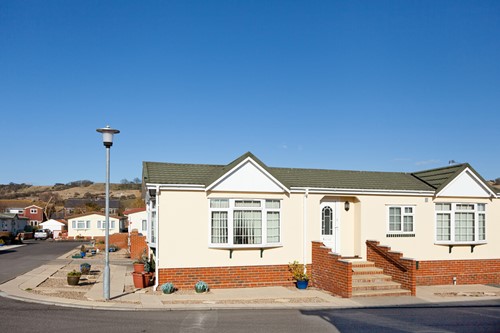 As appealing as they are, it's only fair we look at some of the disadvantages of park homes, too. Here are a few things you should know before making the switch.
Stagnant value
Unlike on the traditional housing market, the value of a park home doesn't change over time.
Most traditional homeowners are likely to see the value of their property increase or decrease over time, depending on various factors such as refurbishments. However, this is not the case with park home ownership. In fact, many park homes go the opposite way, decreasing in value as the years go by.
The majority of new-build park homes are built to last between 70-80 years if looked after and maintained properly. While this is, of course, more than enough for your retirement years, it's worth remembering that park homes aren't made to last like bricks and mortar.
So, if selling for profit is your goal—a park home probably isn't for you.



You can't get a mortgage on a park home
One of the most commonly stated disadvantages of buying a park home is that mortgages aren't an option, so the standard buying process is different from that of a traditional home.
If you want to buy a park home, you must fund it by alternative means. The most common ways are:
taking out a park home loan
buying outright with cash
using a part-exchange finance scheme
Check out the mortgage section on our park homes guide for more information on these options.



Selling-on fees
Selling-on fees are another downside to park home ownership. Should you decide to sell your park home in future, you'll need to pay commission to the site owner. The commission is usually 10% of the overall sale price (although this may differ at the time of sale).
So, let's say you sell your park home for £80,000—that's £8,000 you'd owe to the site owner. This is because although you own the park home, you do not own the land it sits on.
Of course, selling-on fees won't be an issue for you if you plan to live out the rest of your days in your park home, but you should be aware of this if your plans are likely to change.
The advantages and disadvantages of buying a park home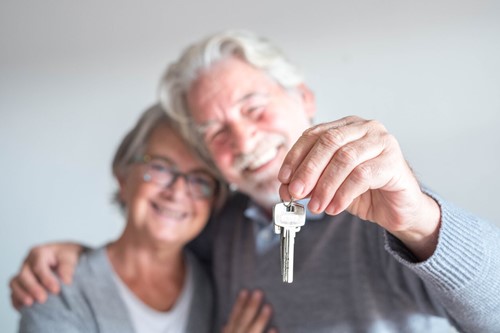 In summary—like buying any home—buying a park home is a big life decision. It's important to weigh up the pros and cons before making the switch.
We're here to help. If there's anything else you'd like to know that this article doesn't tell you, get in touch via our social media channels. Our expert team is on hand.
Switching to park home living? Specialist park home insurance with Ripe can be tailored to meet your exact requirements quickly and easily, so you'll only ever pay for the cover you need.
Building and contents cover protects your park home, including fixtures and fittings up to £500,000 and your contents up to the value of £75,000.
What's more—all Ripe policies are underpinned by the 'Ripe Guarantee', promising you great cover and service to match at a price bettered nowhere else on the market.
Click here to learn more about specialist park home insurance with Ripe and get an online quote today.
Related
Park homes: the ultimate guide
Top tips for park home refurbishments