7 essential tips for park home maintenance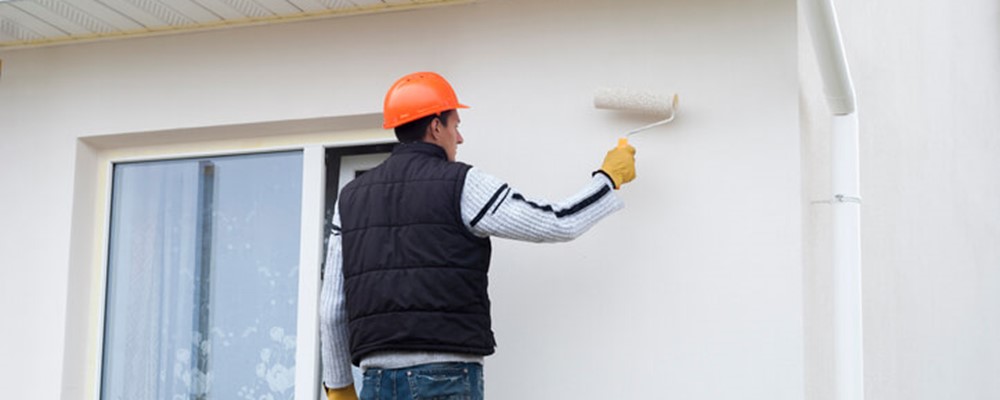 Proper maintenance is essential for protecting your park home against the elements and keeping it in great condition.
Fortunately, maintaining a park home is considerably easier than looking after a brick-and-mortar property. They last around 70-80 years when maintained well, and there's the added benefit that you're usually only responsible for the home itself rather than the area surrounding it.
Here you'll find our top tips for park home maintenance, so you'll know the common issues to look out for when checking over your property and be able to boost its lifespan.
1. Check windows and doors regularly  
You should check the seals on your windows and doors at least once yearly, ideally before winter arrives. They're one of the biggest causes of heat loss in park homes, so checking they're properly sealed will prevent soaring energy bills during colder periods.
Broken seals are also usually the cause of mould and mildew on your property—another reason to keep an eye on them.
Be sure to check the interior and exterior of every window and door frame to see if the weather stripping is in good order. If you find any small gaps, fill them with caulk or use draft excluders on doors where this isn't possible.  
Remember that cleaning your windows and doors is also another important aspect of park home maintenance.
You only need a bucket of warm soapy water and a soft sponge (scouring pads can damage the glass). Finish off with a quality glass cleaner like Windolene to give your windows extra shine.
Related: Can you get a mortgage on a park home?
2. Check and maintain the chassis 
The chassis is essentially the foundation of your property, so looking after it is an important part of park home maintenance. It is a framework typically constructed from galvanised steel, and it supports the entire property by anchoring it to the ground.
While galvanised steel is particularly sturdy, it's not completely immune to the elements—especially when used on park homes located near the coast where the air is salty.
Most metals suffer from some degree of rust and corrosion over time, but when regularly maintained, they last much longer. Corrosion-resistant chassis paint can work wonders for increasing its lifespan.
At times, your chassis may also need new axle stands or benefit from further insulation—it's a good idea to get a professional to check this out every couple of years to ensure everything is in good order.
3. Check the gutters and facias 
If left unmaintained, gutters and facias can cause many problems, particularly on older park homes where the facias are made from timber boarding rather than uPVC—they can be vulnerable to dampness and rot. If you notice this, arrange for them to be replaced.
Clean your guttering regularly and ensure there are no holes or any debris build-up. If you spot any of this, either repair it or call a professional to fix it and prevent any further damage. 
Since most park homes have downpipes that dispense water straight onto the ground, this can cause a range of issues for your property, yourself, and any visitors, including:
flooding around the property (creating a slip hazard)
landscape damage
damp on the skirt
flooding inside the base
You may want to arrange for soakaways to be installed as part of your park home maintenance to prevent these issues. This means the water from the gutters flows through them instead, leading it away from your property.
If you have an older park home, you may want to replace the timber facias with uPVC alternatives, as they are practically maintenance-free and don't rot.
Related: Top tips for park home refurbishments
4. Assess the pipes each winter
Uninsulated pipes are a concern for those buying second-hand park homes, as they can cause huge issues if they freeze during winter.
Not only could this leave you without water, but a burst pipe could cause thousands of pounds worth of damage if water gets into your park home.
Don't worry! All it takes is a quick check of your pipes to ensure they're properly insulated and in working order. If they need some work, call out a professional before winter sets in to avoid any disasters.
5. Don't forget the roof 
It's easy to forget this step when maintaining your park home, especially since it can seem inconvenient. But many people don't realise the dangers of unresolved roofing issues.
At least once per year, preferably before winter, carefully inspect your roof for any loose tiles, moss growth, or other signs of damage.  
Spotting and repairing damage to your roof is essential for preventing issues inside your park home, such as water ingress, dampness, or mould, which are all costly but easily preventable.
If you cannot safely inspect or repair your roof, enlist a professional's help. 
Related: What are the pros and cons of living in a park home?
6. Check and clean exterior walls 
It's a good idea to check for any cracks or chipping on the exterior walls of your property at least once every three months.
That way, you can monitor their condition and arrange repairs as soon as you notice any deterioration. This could prevent further damage to your park home and the more serious and costly repairs.
Cleaning the walls is a great excuse to check them while keeping them in great condition. Here's how to do so:
wait for a dry day without direct sunlight
dilute a mild cleaning detergent in a bucket of water
use a soft sponge to carefully clean away any dirt, moss or mildew
No matter how tempting, steer clear of power washers, as they could damage the coating on the exterior walls
To properly maintain your park home, giving the exterior a fresh coat of paint every two years is also a good idea. Not only will it look great, but it will last longer thanks to increased weather resistance.
7. Maintain your park home's garden
Creating a beautiful outdoor space for your park home has many benefits, but issues can crop up if left unattended.
Bushes, shrubs, tree roots and branches must be monitored and never allowed to grow too close to your property. They can cause a range of problems, from attracting pests to causing mould growth inside the walls.
Keep bushes, shrubs and hedges properly trimmed, and avoid positioning future plants near your park home. Some sites provide this for an extra fee if you're struggling to maintain your garden.  
Following our tips on park home maintenance, another is to consider protecting your home through specialist insurance.
At Ripe, we arrange bespoke park home insurance that covers your property, including fixtures and fittings up to the value of £500,000 and your contents up to the value of £75,000. 
Click here to learn more about specialist park home insurance with Ripe, or get an instant online quote today.