How To Drain Down A Static Caravan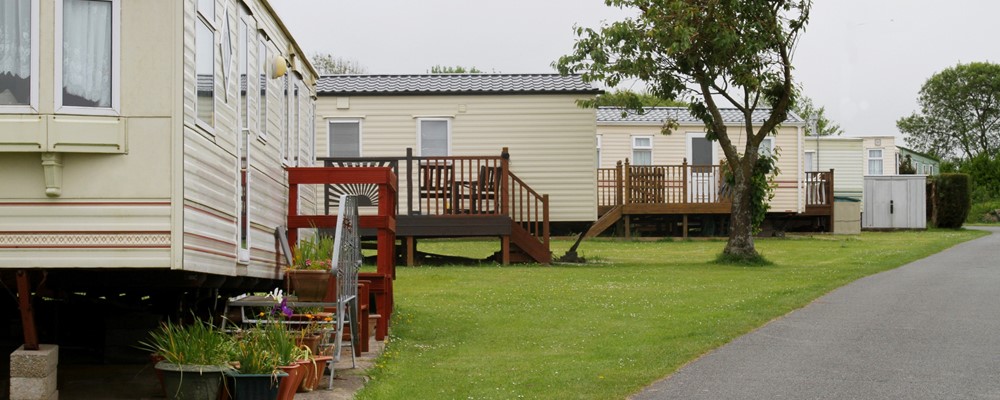 Come winter, many static caravan owners pack up for the season, returning around spring once the weather improves. Many caravan parks even close during winter. But before leaving your static caravan unattended for a prolonged period, you need to protect it from wear and tear. One way of doing this is by draining it down.
If you're unsure how to do this, you're in luck! We speak with Lucas Smith, Director of Sunrise Holiday Homes, to get his advice on how to drain down a static caravan.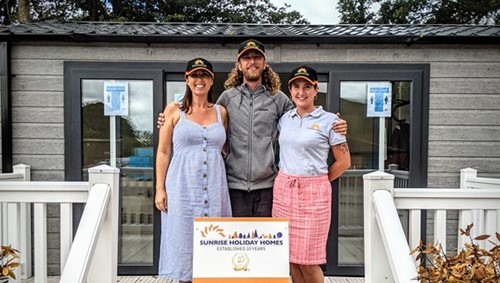 Sunrise Holiday Homes is a family-run static caravan, motorhome, and lodge dealership with ten years' experience under its belt. Sunrise also specialises in caravan maintenance, transport, and aftercare, so Lucas's expertise is invaluable.
Let's see what Lucas has to say. 
Table of contents
1. What is draining down your caravan?
2. Why should you drain down a static caravan?
3. How do you drain down a static caravan?
4. What areas require the most attention?
5. How can you speed up draining down a static caravan?​
1. What is draining down your caravan?
Draining down a static caravan is the process of draining all water from the pipes, boiler, and elsewhere. It's a crucial part of owning a caravan or mobile home. If you're not using your caravan during the winter months, then you need to 'drain down' your system of any water.
This way, if you get frost, there won't be any remaining water left in the parts inside the boiler and external pipes that can freeze due to the cold air temperature.
2. Why should you drain down a static caravan?
The main reasons you need to drain down your static caravan are to protect the boiler parts, pipes, and appliances in the home. Draining down a static caravan is essential because if water freezes in your pipes and boiler, it can seriously damage them.
Failing to drain down can result in costly repairs once your static caravan is drained back up. Major parts of the boiler can start splitting, pipes can be damaged internally/externally, and toilet cisterns can crack and leak onto the floor, resulting in extensive damage.
3. How do you drain down a static caravan?
Turn off your mains water.
Turn on all the taps, including the shower, and leave them to run dry.
Open all the drain down taps underneath your static caravan to let the water drain out. Once there are no more drips, close them again.
Leave all the taps open, again including the shower, and remove any detachable parts.
Flush the toilets and ensure the cistern is empty. You can put de-icer in the toilet bowl, cistern, and down all sinks and plugholes to fight the frost.
For gas central heating boilers, we advise that you keep them operational during winter. This will prevent them from seizing and allow them to keep the caravan aired and dry. Most boilers and radiators come with a frost or anti-freeze setting, which it's important to switch on.
4. What areas require the most attention?
The boiler and external drain down points should be your top priority. Paying close attention to them will ensure there are no bursts over winter.
5.
 How can you speed up draining down a static caravan?
Draining down your static caravan is about more than just making sure your pipes and boiler are empty of any excess water. It's about protecting it from damp and water damage, too. As well as draining down the system, you can follow several other steps, such as:
Laying out moisture traps or bowls of salt in every room to absorb moisture in the air.
Leaving all interior doors and cupboards open so air can circulate.
Cleaning and emptying your fridge and leaving the door slightly ajar.
Removing cushions or pillows from the caravan or standing them up in the living room and covering them with a dust sheet so they stay dry and free from mould.
Leaving your taps open after draining them down.
Removing batteries from devices like TV remotes and alarm clocks as they may corrode in winter.
Removing gas cylinders and storing them in a cool, well-ventilated place, but ideally not in the caravan.
We would also advise asking your site liquified petroleum gas (LPG) engineer to take care of the drain down process for you. This person is typically who connected your static caravan's utilities and completes the yearly maintenance tests, so they're well-positioned to give advice.
It isn't usually a costly service, and this way you know everything has been done correctly. Leaving it in the hands of a professional – particularly one who knows your caravan well already – will give you that assurance.
Even if you take all of the precautions mentioned above, there's still a chance your static caravan could suffer damage during the winter months. For example:
Frost damage
Wall or floor damage caused by a leaking shower, toilet or dishwasher
Damage caused by a falling tree
…and much more.
That's why it's important to make sure you're covered by specialist static caravan insurance.
At Ripe Caravans, we offer just that, and you only pay for what you need. Get an instant online quote today and see what we can do for you.