Underwritten by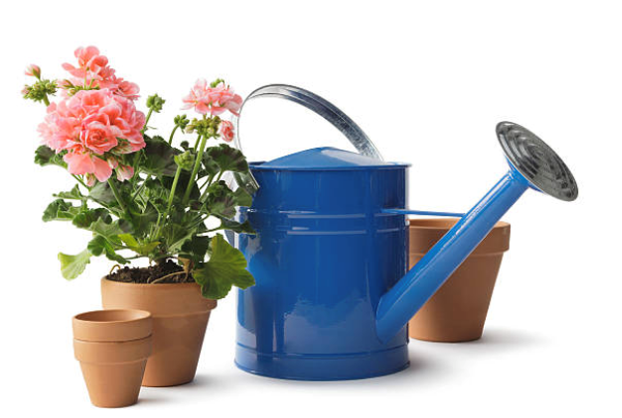 Flexible static caravan insurance to suit you.
Whether it's a weekend bolthole or your base for family holidays, your static caravan is your home-from-home – and deserves maximum protection.
Accidents could happen while you're staying in your static caravan, and your caravan's contents could be stolen when you're not there or your caravan could be damaged, which is why you need static caravan insurance. In fact, it's so important that some caravan parks insist you have insurance as a condition of keeping your caravan on site.
Our specialist caravan insurance will protect both your second home and bank balance and covers a range of eventualities. Read below to find out more.
Why do I need static caravan insurance?
A static caravan is not just a home from home – as you'll already know, it's also a big investment. The last thing you'll therefore want to do is shell out even more because something went wrong, and you weren't sufficiently protected. All you need is a hailstorm or a tree to fall, and this could set you back thousands if you don't have suitable cover.
This brings us to another key reason why you need static caravan insurance – static caravans are particularly vulnerable to the elements. Just imagine how much it could cost to repair your caravan if it was damaged due to a storm, flooding, lightning, or frost?
Then there's theft to consider. Static caravans are usually left unattended for long periods during the year - in fact, our recent survey found that static caravan owners spend an average of just three to four weeks in their caravan. As such, there's a risk that your caravan could be broken into or vandalised.
Aside from the threat of theft or damage, insurance might also be a prerequisite of your chosen holiday park, as mentioned above. Some parks insist that you have a certain level of insurance cover and may ask for proof of insurance as a condition of you having a plot there.
All of these examples show why static caravan insurance is essential, not a nice to have. We cover the ins and outs of static caravan insurance in more detail below.
What does static caravan insurance cover?
At Ripe Caravans, we offer specific insurance for static caravans, from Public Liability to contents cover.
Here's an overview of what each type of insurance covers.
Theft of contents from your static caravan
Just think of all the possessions you've got in your caravan. If they were stolen, you'd have to replace those items out of your own pocket if you didn't have insurance in place.
That's why, as part of our static caravan insurance, we'll cover the contents of your static caravan up to £30,000 to prevent you from having to pay to replace your contents if they're stolen. This cover includes a single item limit of £1,000.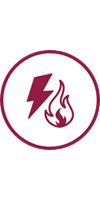 Damage to your static caravan and its contents
As we've touched on, your caravan is at risk of malicious and accidental damage – the latter is particularly feasible when you consider the unpredictable British weather. Damage caused by fire, lightning, storm, or flood could cost tens of thousands of pounds to fix and require specialist attention.
Our extensive cover covers your static caravan worth up to £175,000 and accounts for these worst-case scenarios. This cover safeguards your caravan against loss or damage caused by fire, lightning, storm, flooding, frost, theft, accidental loss or damage, malicious damage, and falling trees.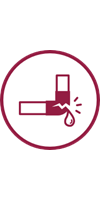 Underground services and debris removal
A lot could go wrong with the pipes, drains, and cables underneath your caravan. When things do go wrong, it's both frustrating and costly.
You can spare yourself the exorbitant repair costs and resulting frustrations by getting our Underground Services cover (up to £1,500) and Debris Removal cover (up to £10,000).
Other types of caravan insurance
Public Liability
Our static caravan insurance includes up to £2 million Public Liability. This covers the cost of claims and legal expenses if visitors to your caravan are injured, or their belongings get damaged. For example, if someone slips on your decking, badly injures themselves and claims against you.
Hotel and caravan hire
If your static caravan sustains such serious damage that you can't stay in it, our static caravan insurance includes hotel and caravan hire cover. This cover will compensate you for up to a two-week stay in hotel accommodation (excluding food and drink) for up to £75 a day. Alternatively, it also covers hire costs of a replacement home up to £75 a day for two weeks.
Rental cover and loss of rent
If you rent out your static caravan, you need rental cover whilst it's in the care of the person renting it in case of damage. Our rental cover will compensate you for up to £200 per week and £800 in total if your static caravan is uninhabitable and you lose rental income due to damage. Click here for more information on renting out your static caravan.
Personal possessions cover
If you keep sports equipment in your static caravan such as bikes, surfboards or golf clubs, we'll cover these items up to £2,000. There's a limit of £250 for bikes and a maximum of £500 per item for other items. We also offer additional static caravan insurance options. You can find out more about our cover here.
What is not covered by static caravan insurance?
Our static caravan insurance won't cover you for any of the below:
Wear and tear
Loss or damage to property left out in the open
Mildew damage
Damage caused by moths, vermin or insects
Damage caused by atmospheric or climatic conditions such as fogging up and condensation
Damage caused by poor workmanship, design or the use of faulty or unsuitable materials
For more information about what isn't covered under the terms of our static caravan insurance, please read our insurance booklet.
How much does it cost to insure a static caravan?
The cost of your static caravan insurance depends on a few factors, namely:
Where your static caravan park is located (as some locations are at greater risk from flooding, theft, and other forms of crime)
The value of your static caravan and its contents
The level of cover you select
What kind of static caravans does our insurance cover?
We cover a range of static caravans up to a maximum value of £175,000.
Provided that your static caravan is only used as a holiday home and is not your permanent address or your main UK residence, we'll be able to give you a quote.
However, we cannot provide cover if your static caravan is a permanent address that's occupied all year round.
Why choose our static caravan insurance?
When you take out our static caravan insurance, you'll get great cover and exceptional service at the right price.