Win a 7 night all-inclusive holiday to Barbados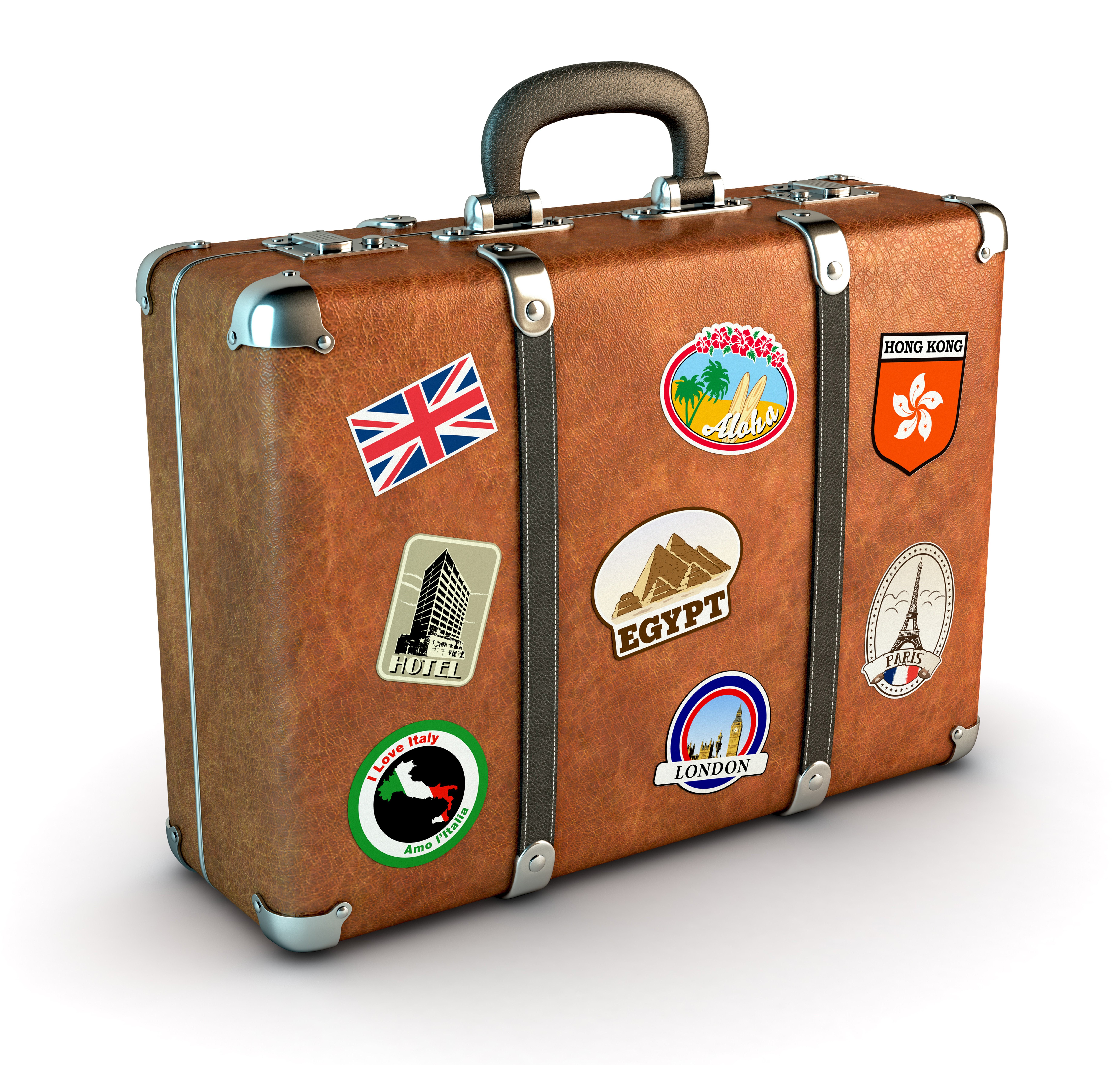 The countdown to
200,000 is now on
Did you know that at Ripe we insure everything from Rolex watches to drones? We have 12 different insurance products and nearly 200,000 policyholders, making us one of the biggest specialist insurance providers in the UK. Get a quote today and if you buy a NEW policy you can save up to 30% off your premium and WIN a holiday to Barbados.
Ready for 7 nights of Barbados luxury?
We're giving you the chance to win 7 nights all-inclusive at the luxury Turtle Beach by Elegant Hotels resort in Barbados, courtesy of Destinology. This amazing prize for 2 people includes flights, accommodation, all meals & drinks, transfers and travel insurance.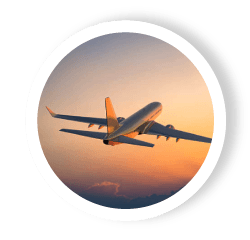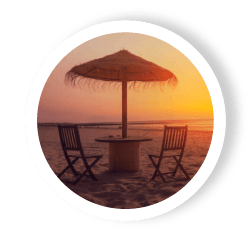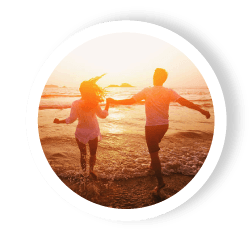 How to win
To be in with a chance to win, simply take out a policy with any of Ripe's 12 insurance brands from now until when we reach our 200,000th policyholder milestone – it could be anytime! Everyone who takes out a policy will be entered into the prize draw. The more policies you buy, the more chances you'll have to win!
View all Ripe products

We
understand

your passions

When Ripe opened its doors in 1998, we wanted to give policyholders a better choice, a better experience and a better price than the competition – and this is what we still do every day.

20 years on, not only are we close to celebrating our 200,000th policyholder, we're also celebrating the achievements of some of the amazing people we insure.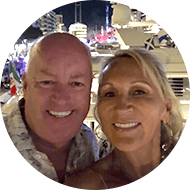 "I've travelled to Barbados in my yacht."
X
"I've travelled to Barbados in my yacht."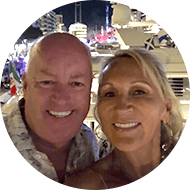 Name: Simon Maunder
Which Ripe product they have: Insure4Boats
Policyholder since: October 2016
Not many people epitomise the term 'yachting enthusiast' quite like Simon Maunder. Simon, an Insure4Boats policyholder, owns a range of yachts –  from a Riva Rivale 52 to a Sunseeker 28m – and lives by one simple motto – 'the plan is, there is no plan!'
This spontaneous approach has seen Simon take his yachts all over the world through the years.
Simon said: "My favourite yachting memories include waking up and diving over the side in a dreamy anchorage early in the morning, when the water is flat as a mirror.
"I've been lucky enough to take my yachts to some incredible places, but I'd have to say my favourite place was the Bahamas."
However, with a big element of adventure comes an element of risk, which is why Simon advises all other yacht owners to take out specialist boat insurance if they don't already have it.
Simon added: "If anyone doesn't think they need insurance, then just wait until the unexpected happens – it always does sooner or later on boats.
"I've only ever made one claim with Insure4Boats, but it was handled expertly and sympathetically and paid out in full promptly."
To find out more about how Insure4Boats' cover protects adventurers like Simon, click here.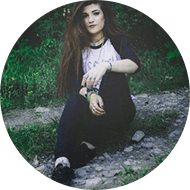 "I've acquired more than 55,000 YouTube subscribers."
X
"I've acquired more than 55,000 YouTube subscribers."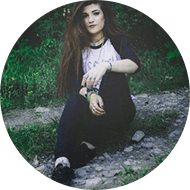 Name: Christina Rotondo
Which Ripe product they have: Insure4Music
Policyholder since: February 2018
She's got more than 55,000 YouTube subscribers and thousands of followers on social media – but Christina Rotondo doesn't just judge her success on numbers. Her ability to positively shape people's lives is what fuels her passion, even during the toughest of times.  
A singer from a very early age, Insure4Music policyholder Christina recently turned her dream into a full-time job and regularly performs cover versions of popular songs for her YouTube channel.
Christina said: "I've regularly been stressed out over my subscriber count and views, but over the last few months I've tried not to think about it as much.
"It's really nice that people take time out to leave such kind and thoughtful messages. I read every single comment and message I get and aim to respond to all of them. I'll get some messages on Facebook from people saying I've saved their life, and obviously that's very humbling and so weird that people rely on me this much."
Christina's talent has been headhunted for a number of weddings across the UK. However, she needed Public Liability insurance in order to play live.
Christina added: "For not a lot of money I've given myself that extra level of security with music insurance. Ultimately, it's better to be safe than sorry."
Read more about Insure4Music's Public Liability cover here.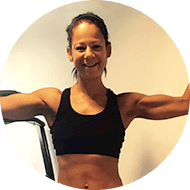 "I've helped transform people's lives through exercise."
X
"I've helped transform people's lives through exercise."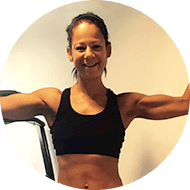 Name: Kate Campbell
Which Ripe product they have: Insure4Sport
Policyholder since: August 2017
As a personal trainer, Kate Campbell has seen first-hand the transformative impact of her work. Insure4Sport policyholder Kate was a midwife for more than 10 years before making the switch to personal training just over a decade ago.
Through her wealth of medical experience, Kate runs a range of bespoke antenatal and postnatal fitness classes for mums-to-be in Sheffield, providing them with a safe environment in which to exercise.
Kate said: "After I had my second child, I realised there were like-minded women out there who wanted to stay fit and be strong for labour, who weren't being given the opportunities to exercise as they wanted. It was then that I decided to be a personal trainer and help pregnant and postnatal women.
"I love being able to make a difference to the mindset of my clients and seeing people changing themselves, not me changing them. It's about me instilling knowledge and providing support which they can apply to their own life."
Kate added: "The more clients I took on, the more conscious I became of the risks associated with my job – especially given that I was working predominantly with pregnant, or 'high risk' women. I wanted to get covered before it became a full-time operation and I would advise all other personal trainers to do the same."
To find out how Insure4Sport's specialist personal trainer insurance can protect you, click here.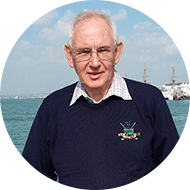 "I'm Ripe's first ever policyholder."
X
I'm Ripe's first ever policyholder.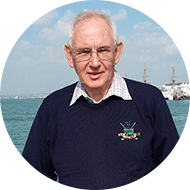 Name:
Allan Rawson
Which Ripe product they have:
The Golfers Club
Policyholder since:
April 1998
Achievement
Meet our first ever policyholder, Allan Rawson. When Allan took out specialist golf insurance in April 1998, Europe didn't have the Euro, The Spice Girls were still together, and Tony Blair was Prime Minister.

While the world has changed markedly since then, Allan's passion for golf has remained firmly intact.

Allan, 71, still regularly plays a round of golf at his local club in West Surrey – and over the last 20 years, he's played golf in some truly extraordinary places.

He said: "I've played in Colorado, California, Florida, Barbados, Lanzarote and Portugal – I've been very lucky!

"Out of everywhere I've played, I'd say that the Del Monte Golf Course in Monterey, California was a highlight. That was a lovely course to play – very well kept and stunning scenery. The courses in Barbados and Portugal were brilliant as well."

Away from the course, Allan has retired, become a grandfather-of-two and been on cruises around the world over the last 20 years.

However, playing golf isn't always plain sailing – which is why he took out specialist insurance.

He said: "I'd been playing for a while before I got insurance, so I knew all about the risks of accidentally injuring someone, causing damage or something happening to my clubs."
"I had a UK top 10 hit."
X
I had a UK top 10 hit.
Name:
Lonyo Engele, aka DJ Lonyo
Which Ripe product do you have?

Insure4Music
Customer since:
January 2017
Achievement
It's not often you speak to someone who's had a number 8 UK hit, appeared on Top of the Pops and played sold-out shows at the O2 Arena.

We were lucky enough to do just that when we sat down with Insure4Music policyholder Lonyo Engele, also known as DJ Lonyo.

Best remembered for his hit single 'Summer Of Love', Lonyo has been a DJ for 20 years and has been a regular in the London garage scene throughout that time.

His diary has been full since virtually the start of his career, which is why he took out specialist DJ insurance.

He said: "I've been booked to play at corporate gigs by the likes of the PFA (Professional Footballer's Association) and the National Trust.

"These organisations said that, unless I had specialist insurance, I wasn't allowed to play live on their premises. The more corporate gigs I got, the more my agent was telling me I had to get properly insured.

"I'm glad I did it, because no matter what level you play at, whether it's a corporate gig or a club event, there's always the risk of something going wrong."

To find out how Insure4Music can help musicians like Lonyo, click here.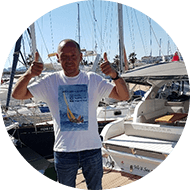 "I sailed alongside dolphins!"
X
I sailed alongside dolphins!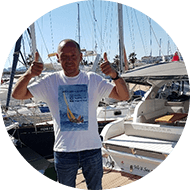 Name:
William Leach
Which Ripe product do you have?
Insure4Boats
Customer since:
June 2018
Achievement
When William first brought his Jeanneau Leader 36 – lovingly named 'We'll Sea' – he couldn't have predicted the incredible sights he would witness.

William recently completed an unforgettable journey with his partner Helen, along the coast of Northeast Spain.

As if this journey wasn't memorable enough, dolphins started playing at the front of the boat, then swimming underneath it before playing in the boat's wash.

William said: "It's something we will always remember. We can't wait for many more wonderful experiences on the water for the rest of the summer and into the autumn."

Because he has specialist boat insurance, William can enjoy memorable moments like this safe in the knowledge that he's covered if something goes wrong.

He said: "Obviously, insurance to protect our asset is extremely important - why wouldn't you protect something that is so valuable?

"The service that we have received from Insure4Boats has been nothing short of excellent - everything is dealt with very professionally and very efficiently. Insure4Boats was recommended to us from a very trusted friend in Menorca and we couldn't recommend them highly enough."

To find out more about Insure4Boats' cover, click here.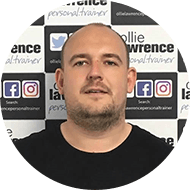 "I helped save a client's life."
X
I helped save a client's life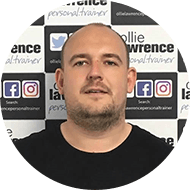 Name
Ollie Lawrence
Which Ripe product do you have?
Insure4Sport
Customer since:
May 2013
Achievement
The main reason most people become a personal trainer is to change a person's life. In the case of our policyholder Ollie Lawrence, he's helped save one.

A client Ollie was working with had lost nine stone and was at the peak of their physical fitness – until a year later they discovered they had pancreatic cancer.

Ollie said: "I worked with this client to get him into the best possible shape to face the chemotherapy treatment and fight this disease.

"Through the extra training we did, this person was in a good enough physical condition that surgeons were able to remove the cancer by operating on it. In fact, they couldn't believe that he was as fit as he was in the circumstances.

"Two years later, the client is in great shape and his cancer is in full remission. Playing a part in saving this client's life is why I got into this industry."

Without the right insurance, though, personal trainers like Ollie may not be able to help clients again.

He said: "Insurance is the cornerstone of any business, along with following the laws and marketing. "You could be the best trainer in the world, and your knowledge could be second to none, but it only takes one accident and for the trainer not to be insured to stop all of that. Not only is your reputation then affected, but you can't help anyone again."

Find out more about Insure4Sport's personal trainer insurance.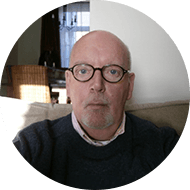 "I've played golf in Doha."
X
I've played golf in Doha and Tenerife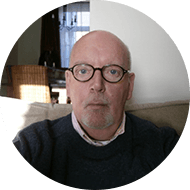 Name
John Kipling
Which Ripe product do you have?
Golf Care
Customer since:
January 2018
Achievements
John Kipling has played golf for 40 years – and has noticed a big change in the sport's social etiquette over that time.

The frosty atmosphere he encountered when he started out in the 1970s has been replaced by camaraderie and community spirit. In his words, "the golf course is a much friendlier environment these days."

66-year-old John, from Alnwick in Northumberland, still regularly enjoys a round at Alnmouth Golf Club. Over the years, though, he's tested himself in some of the world's slightly more exotic locations.

He said: "I lived in the Middle East for five years and during that time I played at the championship course in Doha. I've also played at the Golf Costa Adeje in Tenerife, which is the best course I've ever played. The greens are fast and the scenery is stunning."

As a true veteran of amateur golf, John knows very well the importance of being insured.

He said: "Golf insurance is a small price to pay for peace of mind. It's not as expensive as car insurance, and no one in their right mind would go without that.

"It's pretty easy to hit people when you're playing golf and accidents do happen. I've been hit a few times!

"If you don't have the right insurance, you're taking a phenomenal risk."

We couldn't have put it better ourselves. To make sure you're covered every time you set foot on the golf course, get an instant online quote with Golf Care.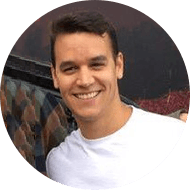 "I cycle up and down London."
X
I cycle up and down London.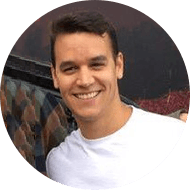 Name
Travis Walby
Which Ripe product do you have?
Cycleplan
Customer since:
February 2018
Achievements
We've seen from various documentaries and news stories how stressful cycling in central London can be – but Travis Walby takes it all in his stride.

Travis, who is a radio producer, cycles through London every day en route to work, encountering such landmarks as Oxford Circus on his journey.

He said: "In London, people love to play the blame game and it can sometimes feel like one side against the other, but the key thing is not to take the bait and use common sense.

"I love the sense of freedom that comes from cycling. I'm no longer at the mercy of the train system and can decompress after a busy day.

"I enjoy improving my commute time, so the feeling of taking a few minutes off gives me a sense of achievement – I tell myself it's because I pushed harder."

Although he's an avid cycler, Travis had to give up commuting by bike for a couple of months, following an incident which prompted him to take out cycling insurance.

He said: "I had I had my first road bike stolen in January and had to get the money together for a replacement. Although insurance won't bring your bike back, it gives you peace of mind that if something like that were to happen again, you're covered.

"I chose Cycleplan because it offered me good coverage and let me pick what I needed. The cover was very affordable and the service has been great so far."

Find out more about how Cycleplan's specialist cycling insurance can help more people like Travis.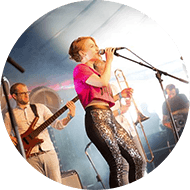 "We performed at Glastonbury."
X
We performed live at Glastonbury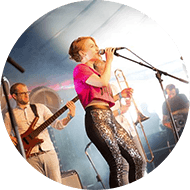 Name:
Gwen Taylor
Which Ripe product do you have?
Insure4Music
Policyholder since:
May 2016
Achievement
When Gwen co-founded Gwen and the Good Thing in 2014, she may not have predicted that the band would play Glastonbury within two years.
Being put forward for this iconic festival by the BBC was something every band dreams of. However, Gwen and the Good Thing needed Public Liability to play Glastonbury, as most music venues require proof of this before allowing musicians to perform live.
Gwen, the lead singer of the Milton Keynes six-piece, discovered Insure4Music through The Unsigned Guide, and then got in touch to purchase insurance after reading the brand's customer reviews.
Once their cover was arranged, the band took to the BBC Introducing Stage and were able to get the buzz of playing live without worrying what could go wrong.
Gwen said: "Playing to a crowd is what it's all about for us – that's where the magic happens. It's how you make new fans and get in front of people who might not necessarily bother to try and discover your music.
"Even if we weren't playing Glastonbury, it's essential to have specialist music insurance so that you're prepared for what could happen. It's not worth taking the risk when your equipment and livelihood are at stake."
To find out how Insure4Music helps musicians like Gwen, click here.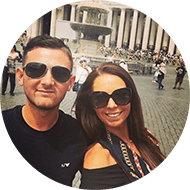 "I proposed in Rome"
X
I proposed to my partner in Rome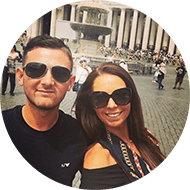 Name:
Ryan Wadey
Which Ripe product do you have?
Ripe Insurance for Valuables
Customer since:
May 2017
Achievement
Ryan Wadey had splashed out over £10K on a white gold diamond engagement ring for his partner Darcey Ross, ahead of a romantic getaway in Rome.
Amidst the emotional build-up before popping the question, Ryan could have been forgiven for forgetting to insure such a valuable item. However, without specialist ring insurance, he wouldn't have been covered if the ring was lost, stolen or damaged.
Thankfully Ryan, from West Sussex, insured his ring with Ripe Insurance for Valuables, prior to flying abroad, so could travel to Rome safe in the knowledge that his ring was protected. What's more, Darcey said 'yes' at the top of Rome's famous Spanish Step.
Ryan said: "I was pretty nervous, so I had a drink or two to calm the nerves! Thankfully it went exactly as I'd planned it. Darcey was in floods of tears and she loved the ring.
"I wasn't sure who to use as an insurance provider, so I did some searching online and came across Ripe Insurance for Valuables. The reviews were very good, so I went with them.
"Being with Ripe Insurance for Valuables put my mind completely at ease and I knew that I was in good hands if anything went wrong."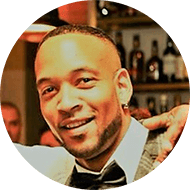 "I run a successful business."
X
I run a successful London business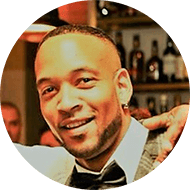 Name:
Moses Panton
Which Ripe product do you have?
Ripe Insurance for Small Business
Customer since:
January 2018
Achievement
When Moses Panton set up his London-based property renovation and cleaning company FABB Domestic and Commercial Services Ltd, all he had was a vision of what he wanted to achieve. With sheer hard work and persistence, he's turned his dream into something tangible.
Despite the challenges he's faced along the way, Moses' relentless passion for transforming spaces has kept his dream alive.
He said: "Whether it's a Grade II listed landmark or a dilapidated building, I believe that every space is sentimental to someone.
"I really enjoy my job and that's what keeps me motivated. If you have drive and are passionate about what you do, you can't go wrong."
Moses, who has Public Liability with Ripe Insurance for Small Business, added: "Third party property damage is such a big risk within my job, that I would be a fool not to have Public Liability.
"I was very impressed with how easy it was to get covered with Ripe Insurance and the people who dealt with my enquiry were very professional. They were straight to the point, which is exactly what you want when you're running a business."
Find out more about Ripe Insurance for Small Business.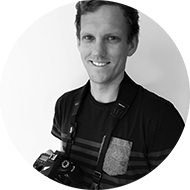 "I take pictures all around the world."
X
I take pictures all around the world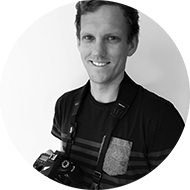 Name
Daniel Cooper
Which Ripe product do you have?
Ripe Insurance for Photography
Customer since:
March 2018
Achievement
Daniel Cooper's journey to becoming a professional photographer has been an intriguing one.
Inspired by the dramatic landscapes in his home country of New Zealand, Daniel always had an eye for a good picture, just like his father. However, he didn't get his big break until he was asked to photograph his best friend's wedding. Since then, he's not looked back.
Daniel has captured some of the world's most breath-taking scenery, from cliffs surrounded by a red sunset in Portugal to a wedding in the snow in Sweden. His other favourite locations include Yakushima in Japan, the Lake District and the Scottish Isles because they 'remind me a lot of home'.
Daniel said: "I just love exploring a new location, walking to a spot and sitting somewhere to wait for that perfect shot. The journey and the patience that go into getting a landscape picture is really satisfying.
"I also love how all the different elements – your shutter speed, your aperture, your ISO - come together to play a part in the finished image."
Daniel added: "Getting insured with Ripe Insurance for Photography has given me the peace of mind to continue pursuing my passion. It's a great product backed by outstanding customer service."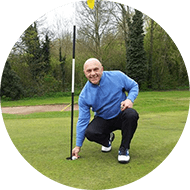 "I got two hole-in-ones in a month."
X
I got two hole-in-ones in a month.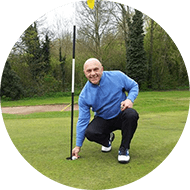 Name
Paul Spooner
Which Ripe product do you have?
Golf Care
Customer since:
February 2011
Achievements
Most aspiring golfers would be overjoyed to get a hole-in-one in their lifetimes – in fact, the odds of an amateur golfer managing this is 1 in 12,500. So, imagine doing it TWICE in a month!
Golf Care policyholder Paul Spooner achieved this incredible feat at his local golf course in Walsall, getting the second hole-in-one on his birthday! Not a bad present, we think you'll agree.
Paul celebrated by getting the drinks in at his clubhouse – and was covered for up to £200 of the bill thanks to our Hole-In-One cover.
He said: "Before I left home, I opened my cards. One was from my wife's Aunty Pauline, inside it said: "Happy birthday Paul, Hope it's a good one with another hole in one." We've asked her for the lottery numbers!
"Every year I take out golf insurance, my wife asks: 'Is it really worth it?'. I tell her that you never know when you will need it, honestly believing that I needed it in case of a wayward shot, not the hole in one part! Now, Golf Care is the best thing since sliced bread in her eyes!"
To find out more about Golf Care's cover, click here.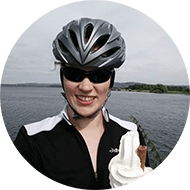 "I completed a triathlon in Snowdonia."
X
I completed a triathlon in Snowdonia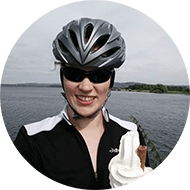 Name
Lydia Galloway
Which Ripe product do you have?
Cycleplan
Customer since:
March 2018
Achievements
Lydia Galloway embodies all the reasons people take up cycling. She's visited new places, kept herself fit and met loads of people along the way.
Lydia's cycling achievements include completing the Slateman Triathlon in Snowdonia, which involved a 1,000-metre swim, an 11-kilometre run and a 51-kilometre bike ride.
Lydia told us: "It's easy to drive on main roads all the time but when cycling you get to intentionally take smaller roads. Plus, it's a free mode of transport and it's good for my mental health. What's not to love!"
As well as completing a triathlon, Lydia has also gone on a biking trip to Costa Blanca in Spain. But, as she found out, home insurance only goes so far when you're a serious cyclist.
Lydia said: "I could have added my bike to my home insurance – but I wouldn't have been covered in triathlons or out on training rides. You never know what could happen and a more comprehensive cover puts my mind at ease. Plus, I know I can add on additional cover for travelling worldwide if I want to.
"Cycleplan's insurance is ideal for helping me achieve my goals. It's clear and simple, you get to build your own policy and can add extra cover along the way."