Caterers insurance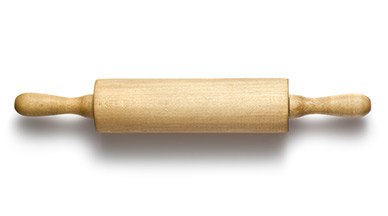 Essential ingredients for peace of mind at work.
Catering for events such as weddings and parties is a big responsibility. Your customers are relying on you to make their day go to plan and you'll be aware of the risks of things going wrong. Whilst you'll take precautions against the worst happening, you'll be aware that accidents can happen from time to time and the right insurance can be a vital part of your business.
What insurance do caterers need?
To ensure you have the right cover for your business, you should begin by checking your customers' requirements to make sure that you are able to comply with their requests. For example, some event venues may insist on a certain amount of insurance cover before you are able to work there. Public Liability insurance would be high on most caterers' lists of requirements as it can protect catering businesses against the risk of claims for damage to property or injury to customers and other third parties. If you employ anyone to help you run your catering business, by law you will also need to have Employers' Liability insurance, to guard against employee (or ex-employee) claims for work-related injury or illness, caused whilst working for you. You may also wish to consider additional cover for Tools, Plant and Machinery (owned or hired-in), Goods In Transit and Contract Works. 
Why do caterers need insurance?
As a caterer, you are providing goods directly to your customers and you'll want protection and peace of mind knowing that there is cover to help you, should the worst happen and an incident was to occur. Whilst you'll take every necessary health and safety precaution to try and prevent any incidents, kitchens and cooking equipment can be dangerous and accidents can happen. If you were to burn someone or cause a fire, without insurance you could be liable for some extremely expensive claims. Your Public Liability insurance will provide the necessary protection to handle compensation claims up to the limit you choose. If you employ people, and one of them was to be injured or suffer a work-related illness, your Employers' Liability insurance would provide cover for any claims. Many caterers also protect their equipment with Tools cover and add Goods In Transit to cover goods whilst being transported. See all of our cover options.
What cover options are available?
You can choose your Public Liability insurance limit from £1m, £2m and £5m. Employers' Liability is a standard £10m. We also include Accidental Death cover of £10,000, free of charge with each business policy. You may also like to consider cover for Goods in Transit, which provides you with £500 cover for damage caused whilst being transported. You can choose to cover loss or damage to your Tools up to £5000, Plant and Machinery (owned or hired-in) up to £50,000 and Contract Works up to £50,000. We also include £10,000 worth of Accidental Death cover free with every policy.
How much does caterers insurance cost?
There are a few different factors which can determine the cost of your caterers insurance. Exactly what you do, where you are based and the amount of cover you need will all be taken into account when you get a quote. Get a quote.
Does home insurance cover you as a caterer?
Whilst your home insurance may cover certain items, such as equipment used for work, it's unlikely to be able to provide cover outside the home and it is also unlikely to be able to provide you with Public Liability or Employers' Liability insurance. Many small business operators find it easier and less expensive to take out a separate, specific business insurance policy which gives them exactly the right cover at the right price.