Accountants insurance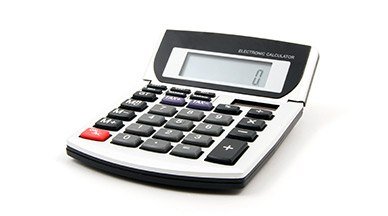 Specialist insurance for accountants.
It all adds up to great cover.
You may not think of accountancy as being a high-risk profession but as with all small businesses, accidents can occur, which could leave you out of pocket if the right insurance cover is not in place.
What insurance do accountants need?
The exact cover you'll need will depend on a couple of factors, such as the size of the company and whether you have any employees. If you come into contact with other people, such as customers, clients, contractors or members of the public as part of your job, you should really consider Public Liability insurance. If you have employees, by law you are required to have Employers' Liability insurance.
Why do accountants need insurance?
Whilst you might think that Accountancy is a fairly risk-free profession, as with any job or business, there are many scenarios that could lead to claims against you. If a customer or client was to slip or fall whilst visiting your place of work, they could potentially claim against you for injury. Alternatively, if you were visiting their premises and fell or slipped, causing damage to their property, they could potentially claim against you for the cost of the damage caused. If you employ anyone, Employers' Liability insurance is required by law and provides cover for compensation claims if you are negligent in causing injury or illness to your employees whilst they are working for you.
What cover options are available?
You can choose your Public Liability insurance limit from £1m, £2m and £5m. Employers' Liability is a standard £10m. We also include Accidental Death cover of £10,000, free of charge with each business policy. You can choose to cover loss or damage to your Tools up to £5,000. You may also like to consider cover for Goods in Transit, which provides you with £500 cover for damage caused whilst being transported.
How much does accountants insurance cost?
The cost of insuring your accountancy business can vary greatly as there are many factors which can affect the premium. Your legal trading status, your turnover, the number of employees, where you are based will all influence how much you pay, as will the type and levels of cover you choose. Here at Ripe, we try to keep insurance simple and we don't believe that you should pay for cover you don't need. This enables you to pick and choose the cover you need and create your own policy, saving you money and time. Get a quote and see how much you could save.
Does home insurance cover you as an accountant?
It really depends on the type of home insurance policy you have. Most home insurers will exclude business and if you are likely to be out of the home visiting clients or prospects, there would probably be some gaps in cover which might leave you exposed. Many professionals decide to keep their home insurance separate and take out a specialist business insurance policy instead.