Dog walking and dog grooming insurance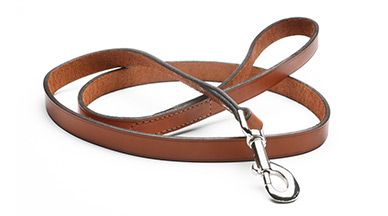 Find the right insurance for your pet care business.
You're an animal lover that takes pride in looking after other people's pets. We know that you'd rather spend your time doing the things you enjoy rather than arranging your insurance which is exactly where we can help. Whether you are a dog walker, pet sitter or groomer, we'll make it easy to get the right cover which is specific to you and your business.
What insurance do dog walkers, dog groomers and pet sitters need?
Looking after other people's prized possessions is a big responsibility. Having the right insurance in place is a must have, not only for your own peace of mind but also for the reassurance of your customers. Public Liability is perhaps the most important insurance cover for dog walkers as it will provide cover should your dog cause damage or injury to someone whilst you are looking after it. If you employ anyone to help you with your business, legally you will need to have Employers' Liability insurance, which provides cover for any legal claims made against you by one of your employees.
Why do dog walkers, dog groomers and pet sitters need insurance?
You'll know better than anyone that some dogs can be unpredictable at times. Your business could be under threat from expensive claims if one of the dogs under your control was to cause injury or damage by biting someone, knock them over or running into the road causing an accident. Public Liability insurance would protect you from claims such as these. Businesses that have employees should take an Employers' Liability policy to cover them, should any current or ex-employees make compensation claims for work-related illness or injuries. This is a legal requirement if you have any employees.
Do you provide cover for the dogs that are in my care?
Whilst our Small Business policy covers any damage caused by the dog whilst in your care, the policy will not cover any injury, loss or death to the animal.
What cover options are available?
You can choose your Public Liability insurance limit from £1m, £2m and £5m. Employers' Liability is a standard £10m. We also include Accidental Death cover of £10,000, free of charge with each business policy. 
How much does dog walking, dog grooming and pet sitting insurance cost?
The cost of insuring your dog walking, grooming or sitting business will vary depending on where you live and the cover you choose. Other factors that can influence the price of your insurance are whether you have had any previous claims and whether you have employees. Our quick and easy quote will give you a price in minutes.
Does home insurance cover your dog walking, dog grooming and pet sitting business?
Most home insurance providers will charge you a premium to add extra cover for working from home and this can be expensive. Bespoke small business insurance is often a cheaper option and is specific to your business, meaning that you only pay for the cover you need.