Builders insurance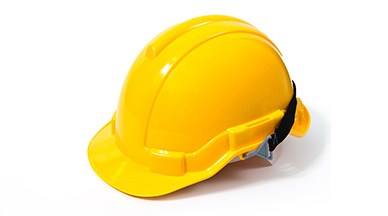 Building bespoke business insurance at the right price.
If you're a builder, you'll recognise the dangers of building sites and the hazards that go hand-in-hand with your daily work. Whilst you might be fully aware of the risks and protect yourself against any dangerous scenarios, you'll appreciate that accidents can happen when you least expect it. Whilst some circumstances are out of your control, you can protect yourself and your business from expensive incidents by having the right insurance in place.
What insurance do builders need?
The exact insurance you'll need will depend largely on what you do for a living and what the risks are. You should tailor your insurance to your specific business to make sure that you cover all of the risks your business faces and a good starting point is Public Liability insurance. For most builders, the main risks are causing damage to someone else's property or causing injury and this is where Public Liability insurance can provide you with cover. If you employ anyone, you need to have Employers' Liability by law, to protect you and your business against claims from current or ex-employees for any work-related injuries suffered whilst working for you. Builders often also take out additional cover for Tools, Plant and Machinery (owned or hired-in), Goods In Transit, Contract Works and Fixed Woodworking Machinery. See all of our cover options.
Why do builders need insurance?
You'll know better than anyone about the dangers of being on a building site every day. With a lot of heavy machinery, materials and tools in constant use, accidents can occur despite site safety and precautionary equipment. The obvious threats are damage to property belong to others and to injuries to fellow workers, clients and passers-by. If you were building an extension and part of it collapsed, causing property damage as well as injuring another contractor, your business could be under serious financial threat. A Public Liability insurance policy can protect you against claims of this nature, giving you peace of mind as you go about your work. If you employ people, there is a further risk against claims for injury from employees whilst working for you, which is where an Employers' Liability policy is vital. You may also want to consider insurance for the replacement of tools and plant and machinery which could be damaged or stolen at work and expensive to replace. There is also cover available for Contract Works, which covers the cost of re-starting any work carried out as part of a contract which is damaged in an incident.
What cover options are available?
You can choose your Public Liability insurance limit from £1m, £2m and £5m. Employers' Liability is a standard £10m. We also include Accidental Death cover of £10,000, free of charge with each business policy. You may also like to consider cover for Goods in Transit, which provides you with £500 cover for damage caused whilst being transported. You can choose to cover loss or damage to your Tools up to £5000, Plant and Machinery (owned or hired-in) up to £50,000, Contract Works up to £50,000 and Fixed Woodworking Machinery. We also include £10,000 worth of Accidental Death cover free with every policy.
Do I need to declare additional work or trades?
You only need to let us know if the additional work/trade makes up over 15% of the total work you do. If this is the case, please give us a call on 0344 274 3262 and we'll be able to advise you further.
How much does builders insurance cost?
Every builders' business is different which is why we prefer to tailor cover to the business rather than provide a one-size-fits-all package. To give you an accurate cost, we'll ask some simple to answer questions and give you the option to add the cover you need. Get a quote.
Does home insurance cover you as a builder?
You'd need to check the wording in your home insurance policy, but the majority of home insurers will not cover Public Liability whilst you are working. A lot of businesses find it easier and less expensive to have a specific small business policy which provides exactly the right cover for them.