Carpenters insurance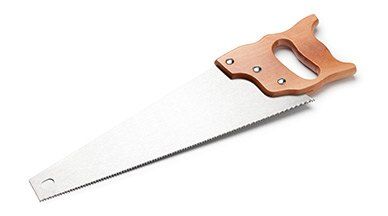 Bespoke insurance designed for you.
A perfect fit.
Being highly skilled tradesmen, working with dangerous machinery, carpenters are well aware of the need for insurance that gives them the right cover and the peace of mind and protection they need to focus on their work.
What insurance do carpenters need?
Whilst the exact level of cover you need will depend on exactly what you do and who you work for, there are two main types of insurance that most carpenters will take out. The first is Public Liability insurance, which covers you against any claims made against you for injury or property damage caused whilst you were working. The second type of insurance that many carpenters will look to include is Employers' Liability insurance, which is a legal requirement if you have any employees. This covers you for any employee claims for work-related injury or illness caused whilst working for you. For example, if someone you employ falls off a ladder injuring themselves, you may be liable for a compensation claim from the injured party. You should also think about cover for your Tools, Goods in Transit and Contract Works insurance. Our cover.
Why do carpenters need insurance?
Carpentry can be a dangerous occupation and no amount of risk assessment and training can fully prevent accidents from happening. Carpenters are perhaps more at risk than other tradesmen as they work with sharp, high powered machinery which, can cause injury as well as damaging property. If your machinery or your carpentry work leads to an injury on site, you may be liable for an expensive compensation claim from a third party. For example, if a saw slips and cuts through a wooden beam which strikes someone or something, it's easy to see how damage could easily be caused. If you have employees, legally you must have Employers' Liability insurance in place, to protect you and your employees against work-related injuries. You may also wish to add Tools cover to your policy, to cover them from theft, loss or accidental damage. Contract Works insurance is also worth considering as it will cover the cost to put right, or re-do any work carried out as part of contract, should any incident occur that would require the initial work to be lost. Fixed woodworking machinery cover is another cover type which, you should add to your policy if you or your employees have any exposure to fixed woodworking machinery at work. Accidental death insurance is important for carpenters, which is why we include this free of charge with each policy.
What cover options are available?
You can choose your Public Liability insurance limit from £1m, £2m and £5m. Employers' Liability is a standard £10m. We also include Accidental Death cover of £10,000, free of charge with each business policy. You can choose to cover loss or damage to your Tools up to £5,000. You may also like to consider cover for Goods in Transit, which provides you with £500 cover for damage caused whilst being transported.
How much does carpenters insurance cost?
As there are a lot of factors which determine your exact premium, the simplest way to find out how much your carpenters insurance will cost is to get a quote. We'll ask you a few easy-to-answer questions about your business and let you select only the cover you need, giving you the best price possible. Get a quote.
Does home insurance cover you as a carpenter?
Most home insurance policies will not provide you with the cover you need to be fully protected. A bespoke policy is your best bet for insurance that really suits your business.