Tradesmen insurance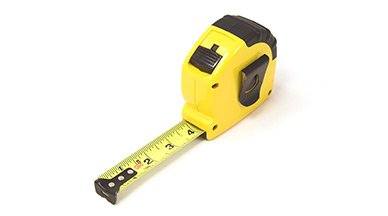 The right insurance for the right trade.
Build your own policy.
Whether you've been trading for a number of years or are just starting up, you'll recognise the importance of making sure you have the right cover for your trade and your business. You'll know the risks involved in your work and what you need to protect. We've made it really easy to select insurance cover specific to your business and to get insured quickly.
What insurance do tradesmen need?
The exact insurance you'll need will depend largely on what you do for a living, what the risks are, what you choose to cover and if you have any employees. Most tradesmen will be looking to cover the risk of claims being made against them for damage or injury caused through their work. Public Liability insurance covers you for the cost of claims should your negligence cause injury or damage to property. If you have any employees, by law you will need to also have an Employers' Liability insurance policy to cover the eventuality of someone who works for you (or worked for you previously), claiming against you for a work-related illness or injury. Depending on your trade, you may also wish to consider covering your Tools, Plant and Machinery (owned or hired-in), Goods In Transit, Contract Works and Fixed Woodworking Machinery.
Why do tradesmen need insurance?
Every tradesmen's business is different but all of them carry risks that could potentially damage their livelihoods. In every job there are scenarios that could lead to expensive claims for property damage, injuries, theft, vandalism or damage to tools. Perhaps the most damaging to your business is the potential for claims against you from third parties for damage or injury caused by your work. If you are a builder for example, and a wall you have built collapses and injures a passer-by, you could be liable for a very expensive claim. Public Liability covers you for claims against you and your business for injury and damage to third parties. If you have employees, by law you will need Employers' Liability insurance to protect you against claims for work-related injuries or illnesses from current or ex-employees.
What cover options are available?
You can choose your Public Liability insurance limit from £1m, £2m and £5m. Employers' Liability is a standard £10m. We also include Accidental Death cover of £10,000, free of charge with each business policy. You may also like to consider cover for Goods in Transit, which provides you with £500 cover for damage caused whilst being transported. You can choose to cover loss or damage to your Tools up to £5,000, Plant and Machinery (owned or hired-in) up to £50,000, Contract Works up to £50,000 and Fixed Woodworking Machinery. We also include £10,000 worth of Accidental Death cover free with every policy.
How much does tradesmen insurance cost?
The cost of insuring your business depends on what you do and the level of cover that you are looking for. We'll need to find out a little bit about your business and the work you carry out to give you an accurate quote. Don't worry, this won't take long and we can get you covered within a few minutes. Get a quote.
Does home insurance cover you as a tradesmen?
It's unlikely that your home insurance would cover your work activities, unless you've advised them and asked them to add extra cover. Your home insurance might not be the best option for insurance bespoke to your business as they may not be able to provide all of the cover you need and it can be expensive.