Window cleaners insurance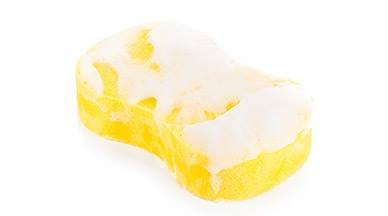 Clear and simple insurance cover for window cleaners.
Window cleaning can be a hazardous profession. In particular when working at heights, the potential for accidents is high and it makes sense to protect yourself as much as possible with a bespoke insurance policy, built just for you and your business.
What insurance do window cleaners need?
For a window cleaning business, the main risk comes to members of the public who could be struck by falling equipment, tools or cleaning liquids. There is also the risk of damage to property too, with windows expensive to replace and repair, should any damage occur. Whilst all window cleaners have their own risks and requirement, most window cleaning businesses will have Public Liability insurance to protect them from third party claims for injury or property damage. If you employ anyone to work with you, you will also need to have Employers' Liability insurance by law, which provides protection against claims for work-related injury or illness. You may also like to consider adding cover for your Tools, as well as Goods in Transit and Contract Works insurance. Our cover.
Why do window cleaners need insurance?
Everyone knows that accidents can happen from time-to-time. Even the most meticulous health and safety precautions cannot prevent a slip, trip or fall occasionally. As a window cleaner, you're vulnerable as you are likely to work outside as well as inside your customer's premises. Even a small bump with someone on the street can lead to claim. Bearing in mind that you may have a ladder in use as well, it's not hard to think of a number of possible scenarios that could occur that might lead to claim against you. Claims for injury and property damage can be expensive and without the correct insurance cover in place, you may have to bear the cost yourself, putting you and your business at risk financially.
What cover options are available?
You can choose your Public Liability insurance limit from £1m, £2m and £5m. Employers' Liability is a standard £10m. We also include Accidental Death cover of £10,000, free of charge with each business policy. You can choose to cover loss or damage to your Tools up to £5,000. You may also like to consider cover for Goods in Transit, which provides you with £500 cover for damage caused whilst being transported.
How much does window cleaner insurance cost?
The cost of your policy will depend on the nature of your work, where you work and the exact cover you choose. We like to keep things simple by allowing our customers to add only the cover they need rather than charging them for lots of extra cover they might not need or want. Get a quote to see how much you could save.
Does home insurance cover you as a window cleaner?
The fact that you are out and about as part of your job is likely to mean that your home insurance isn't likely to be an option for your business insurance. To ensure you get the cover that gives you the best cover for your business, you are likely to need a specialist, small business insurer.