Music equipment insurance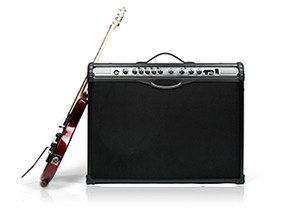 Specialist insurance for musicians.
We share your passion.
Your musical instrument is probably one of the most important and treasured things you own. But, unfortunately, no matter how careful you are, musical instruments can very easily get damaged. They are also a big target for thieves because of their value, and can be stolen from your home, car or from a venue. Being without your instrument might seem unthinkable and that's why specialist music equipment cover is a must-have for passionate musicians.

5-star
insurance

for Musicians and Music Teachers

Under the Ripe Insurance umbrella we have developed a specialist music insurance product aimed specifically at musicians who love their instruments.
Introducing
Insure4Music

, rated 'Excellent' on Trustpilot

Insure4Music offers musicians exceptional, low-cost insurance cover that protects your equipment at home, out of the home and in vehicle. If you need to make a claim our team will work hard to get a replacement back in your hands quickly. Equipment cover starts from just £9.50 for a whole year. Plus, you can very easily add-on Public Liability and Worldwide cover if you do play your instrument live or take it abroad.
Insurance for musicians explained…
Here at Ripe we like to keep things simple. We pride ourselves on making insurance easy to understand so our customers know exactly what they're paying for and why. Here are some of the questions we're asked by customers and you might be thinking too.
I don't take my instrument out of the house, do I need a different policy to my home insurance?

It's a good question. And the honest answer is that it depends on your home insurance. Most home insurance policies will require you to specify single-articles worth over a certain amount. This can increase the cost of your home insurance policy significantly, making it more expensive than the cost of a specialist stand-alone policy. Home insurance may also have some restrictions on what is covered, so it may only cover theft, but not loss or accidental or malicious damage. Plus, if you do have to make a claim then it could increase the renewal cost of your home insurance. The best thing to do is never assume that your home insurance will automatically provide cover for you and your instrument..