Musician and DJ insurance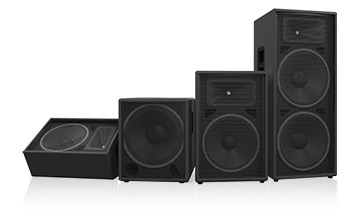 Specialist insurance for performing musicians and DJs.
We keep you playing.
As soon as your music takes you in front of a crowd then the need for Public Liability insurance kicks in. That's because there are lots of different risks that you face when you get out and perform live at a venue. If you've been performing live for a while, you've probably been asked by the bar, function room or club itself for proof of your Public Liability cover, which just goes to show how essential it is.

5-star
insurance

for performing musicians and DJs

Within the Ripe family we have developed a specialist music insurance product aimed specifically at performing musicians and DJs.
Introducing
Insure4Music

, rated 'Excellent' on Trustpilot

Insure4Music offers musicians and DJs exceptional, low-cost insurance cover that perfectly matches what every performer needs when they play live. Public Liability cover is available as a standalone and equipment cover can also be simply added if required.
Insurance for bands, singers and DJs explained…
Here at Ripe we like to keep things simple. We pride ourselves on making insurance easy to understand so our customers know exactly what they're paying for and why. Here are some of the questions we're asked by customers and you might be thinking too.
What type of risks will Public Liability cover me for?

On first appearance simply turning up at a venue and performing for a couple of hours doesn't sound like the riskiest way to spend a Saturday night. However, there are lots of things that can go wrong and it's not worth the financial risk if it does. We've seen many instances over the years, from poorly set up equipment falling and injuring the crowd, to faulty amps causing issues. The last thing you want is for you or your band to be deemed liable for an incident like these. If you are deemed liable, it is likely you will have to pay out for legal fees, damages and compensation. Public Liability cover takes that risk away and is there to pay out on your behalf if the worst does happen
What other insurance do I need for playing live?

One of the biggest risks performing musicians face is their equipment getting damaged, lost or stolen when you're lugging it to and from venues. Broken, damaged or stolen equipment means no gig, and no gig means lost income. So, it makes a lot of sense for performing musicians and DJs to insure their gear under a specialist insurance policy. Unlike most home insurance policies, it will cover you when you take your gear out of the house, and will also cover your gear 24 hours a day in a locked vehicle when it's away from your home. Perfect if you're too tired to unload after a busy gig.