Security requirements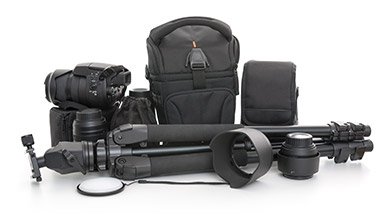 Please read the following security requirements which apply to this insurance.
By taking out a Ripe Insurance for Photography policy, you acknowledge that you meet the security requirements for the insured location (where your photography equipment is stored), as specified below:
If the sum insured is £25,000 or less:
Any external doors of the premises are fitted with either a mortice deadlock/hook lock, which has 5 or more levers with matching boxed striking plate and conforms to BS3621 standard, or a cylinder operated deadlock or a deadlocking multipoint locking system

All ground floor and basement windows and skylights and all other opening windows and skylights accessible from roofs, balconies, decks, canopies, awnings, down pipes or guttering must be fitted with key operated window locks fitted or permanently fixed shut
If the sum insured is above £25,000:
In addition to the security conditions above, the following will apply:
Either;
All external doors must be shuttered with substantial steel or metal security shutters designed by the manufacturer to provide security for the premises and any opening windows must have metal bars or security shutters installed; or

A NSI approved alarm must be installed and put into operation when the premises are left unattended; the alarm system should be annually maintained and linked & monitored by the alarm company central station or police
In a vehicle
The photography equipment must be out of sight in a locked luggage compartment and the vehicle must be securely locked and all security devices are in operation.
Equipment must not be left in the vehicle between 8pm and 6am.