Landscape photography is more than just an art form. It's a reason to explore our planet, broaden our minds, and appreciate the world's beauty.
Nobody understands this better than professional landscape photographer, expedition leader, and Nikon brand ambassador Daniel Kordan.
Formerly a mountain guide, Daniel has led photography workshops and expeditions to remote parts of the world for the last six years. His work has taken him all over the globe, from the lakes of his native Russia to the mountains of Patagonia.
He's met and photographed the Massai in Kenya, ridden with eagle hunters on the planes of Mongolia, and explored the bamboo forests of Japan. He's even sailed between towering icebergs in Antarctica, and you can follow all of his travels on Instagram and Facebook.
We sat down with Daniel to find out what these incredible experiences have taught him about landscape photography. Here are his top tips.
How did you develop an interest in landscape photography?
In my early years, I was a student at a painting school for six years. Whilst I was at the school, I learnt the techniques of painting which expanded my understanding of beautiful compositions and harmonious colour palettes. I also learnt that finding and presenting unique moments depends on much more than pure technique. This learning laid the groundwork for my interest in photography.
Later in life, about ten years ago, I started working as a guide in a mountain club. This allowed me to travel to amazing places. Many of these guided tours enabled me to experience wonderful sunrises – many above the clouds – and this had a great impact on me.
I realised I had a desire to document these beautiful moments and share them with others. In addition, I met a lot of wonderful people and experienced different cultures. That's what I love about photography – your camera takes you to meet other people and see new places. 
At the time, I was at university studying physics, so it was hard for me to choose between science and photography. My enthusiasm had always been for science, and I admired doing scientific work – but, compared to this, photography was more like pure passion.
After giving a lot of thought to whether I should continue pursuing science or take up photography as an occupation, I made my decision – I chose photography and travelling. It had become what I loved most in my life. 
Even though I'm a full-time landscape photographer and Nikon ambassador, I still don´t consider my photography workshops as work because I´m so emotionally involved. Photography has become an essential part of my life.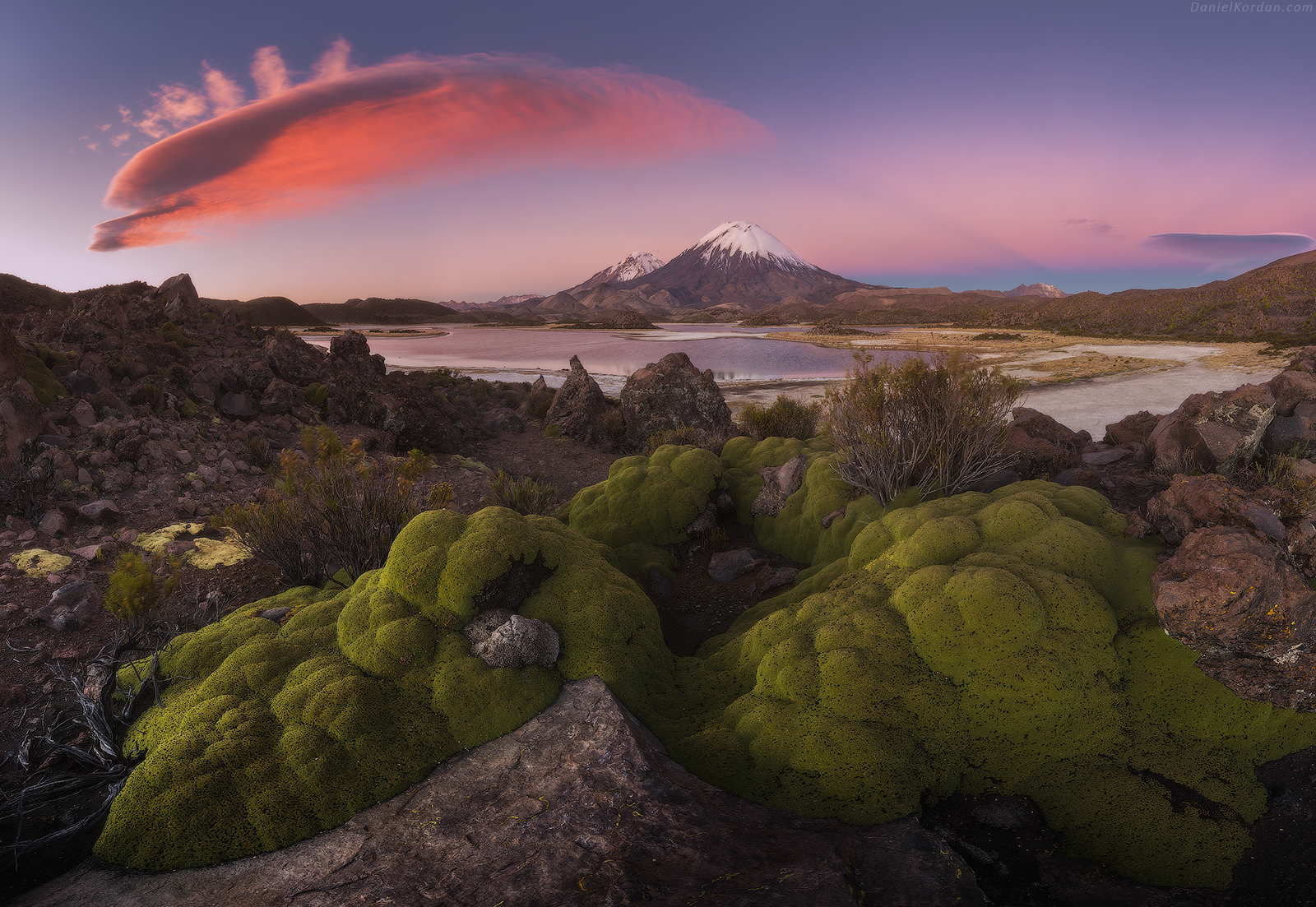 How did some of your childhood experiences growing up in a small town near Moscow shape your interest in landscape photography?
When I had spare time as a kid, I always was eager to be in nature with my friends. We often rode on bicycles and swam in the lakes. I grew up in a region with vast lakes and wild forests, which are perfect to photograph.
When you compare the world of then to today, it´s strange to think how different life was in those days. Kids mostly stay at home with their gadgets now; so much has changed. Still, I always try to take my kids out – usually for hiking or skiing – so they get to experience the world as I did growing up.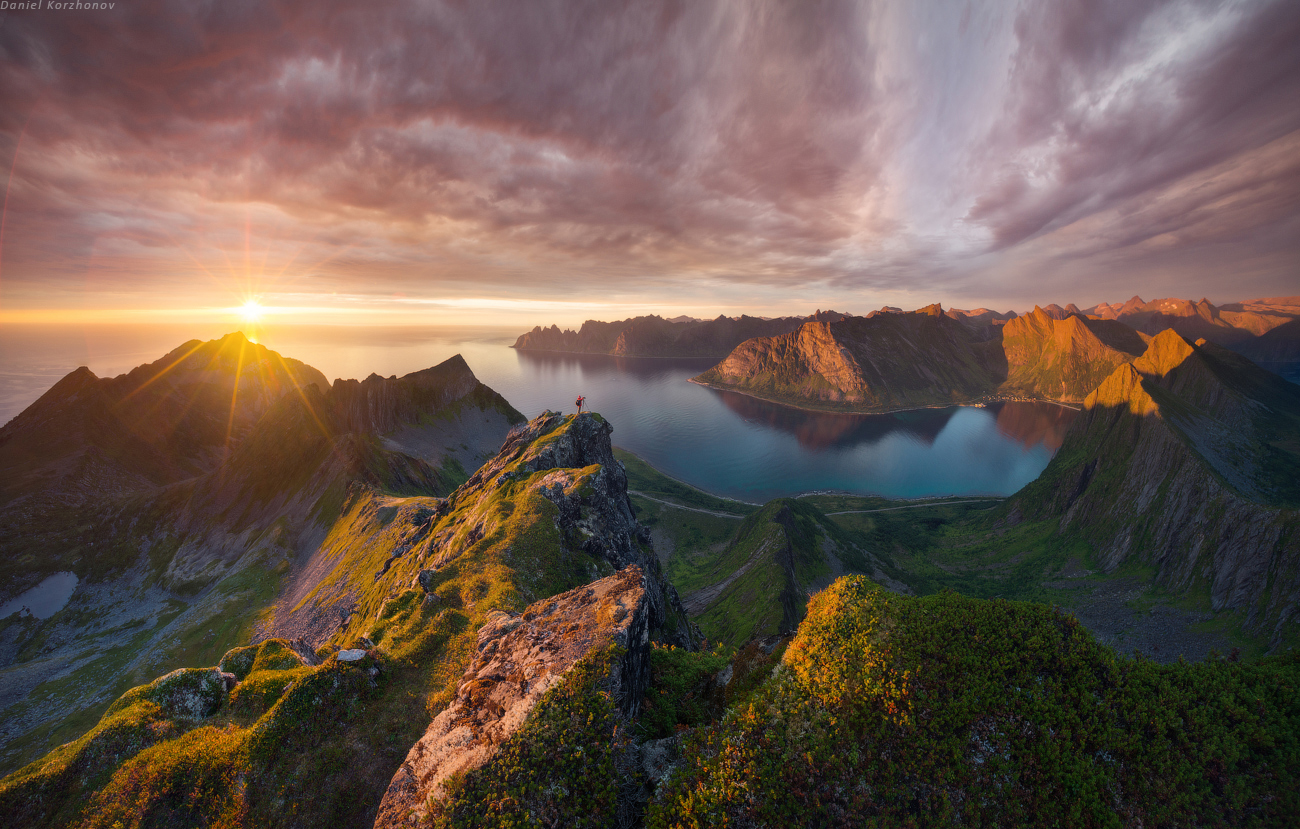 What's unique about landscape photography compared to other forms of photography?
Landscape photography takes me around the world. It opens new horizons and helps me make amazing friends from every corner of the planet. Landscape photography gives me motivation to travel, seek, and explore.
It's true there are no blank spaces left on maps – but there are lots of blank spaces left for photography.
When I approach the remote shores of Svalbard or Greenland by sea, or stand on the snowy peaks of the Tien-Shan mountains, I feel like an explorer. And I love it.
But more than that, being a landscape photographer also means you're an observer. It means you always have plenty of time to immerse yourself in the landscape – for it to flow through you and merge with your soul. I don't like to rush. Instead, I like to meditate and absorb the landscape. 
Landscape photography teaches people to love nature, first of all.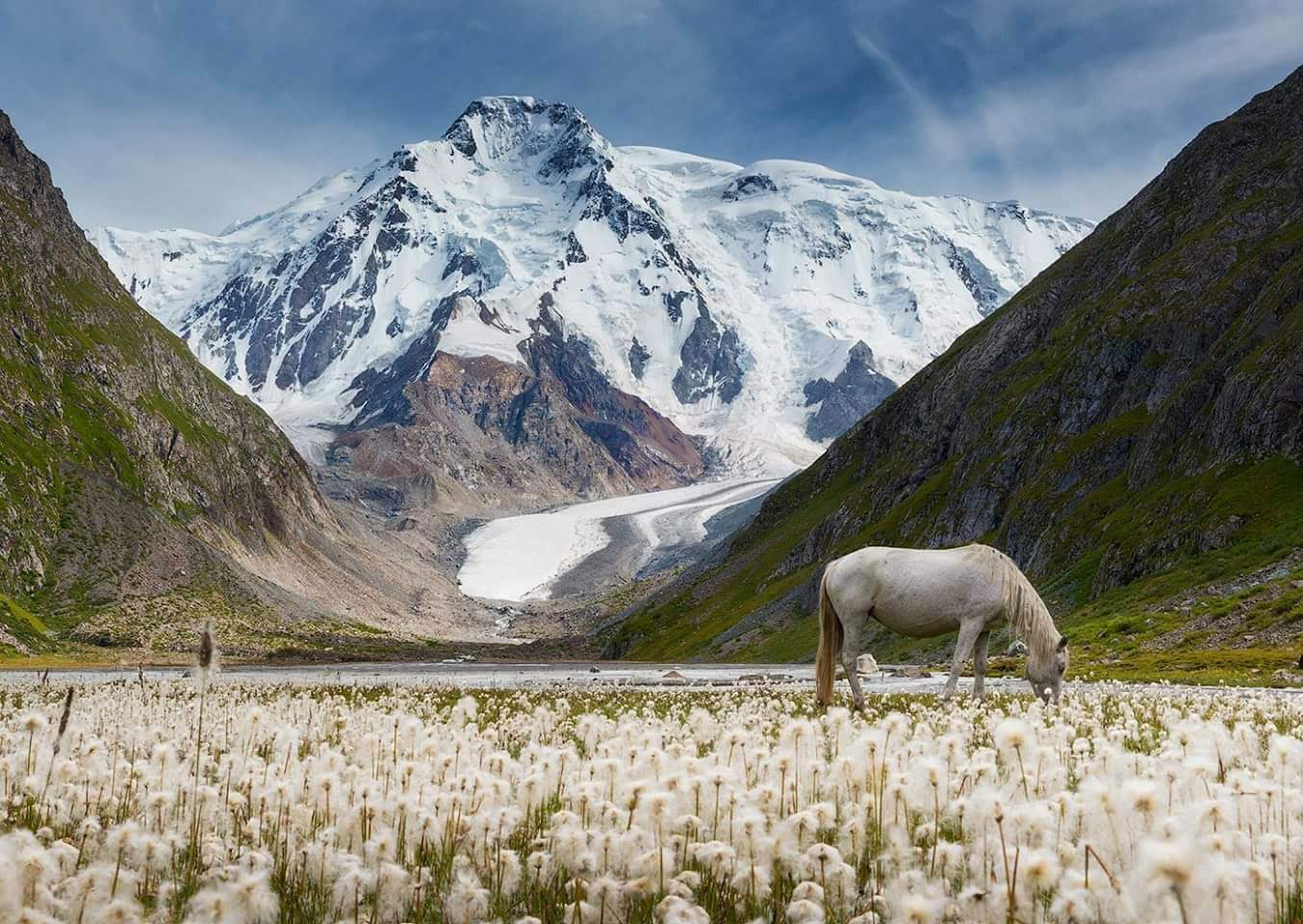 What were some of the most valuable lessons you learnt from your teachers about landscape photography?
I learnt to understand the value of intuition – it is central to achieving unique results. The painting school really helped me develop this skill, which I'm so grateful for.
In addition, my painting teacher told me to be bold with colours and never use black. I listened and learnt to bring out hidden details in dark parts of pictures instead.
My teachers at the Moscow Institute of Physics and Technology taught me to accept even the hardest challenges. Since then, I've never accepted any routine work – I'm always looking for the hardest jobs. This helped me organise and manage my photography groups on expeditions, particularly on one to Antarctica where I led a group of 50 people.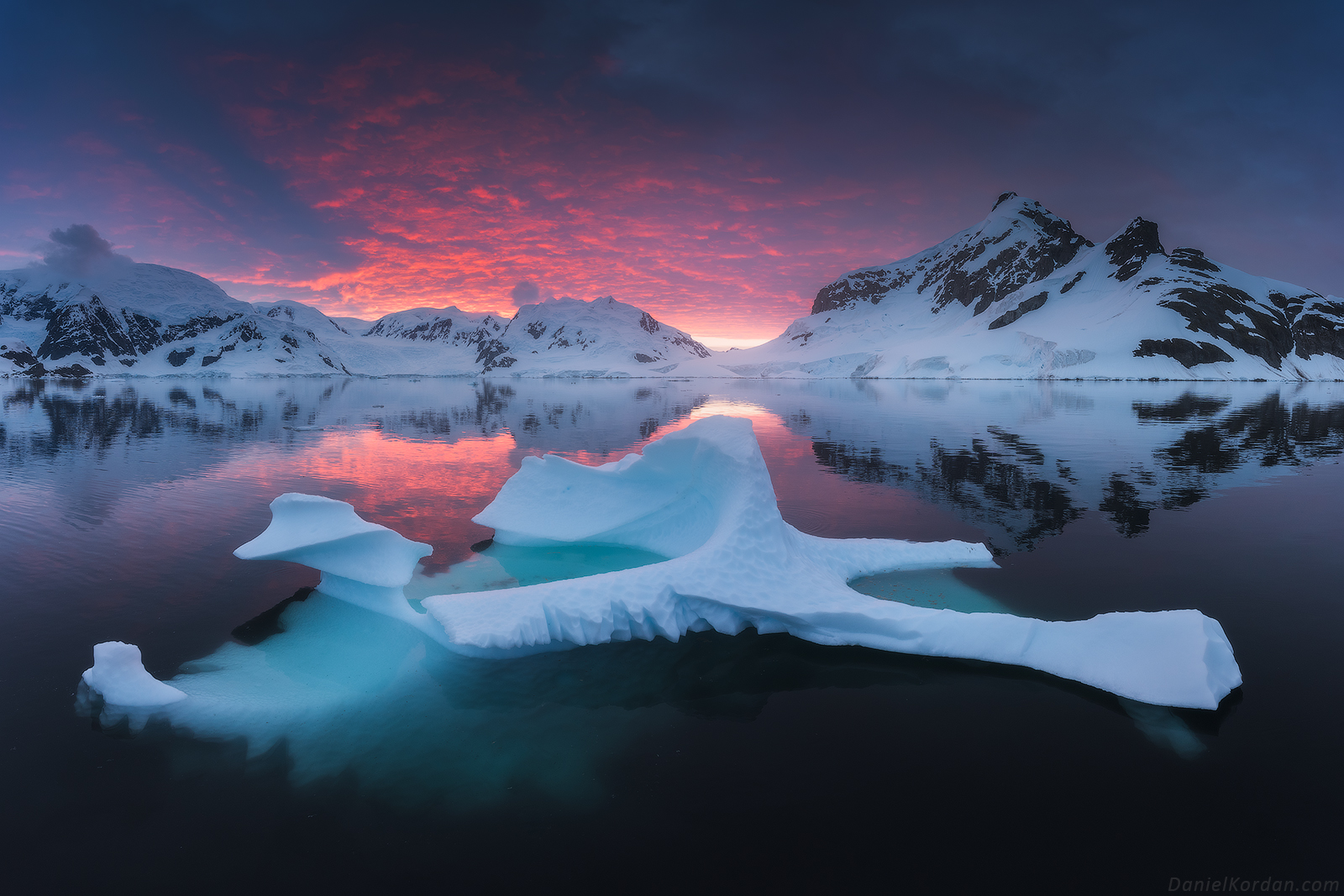 What equipment do you think is essential to a photographer on a landscape shoot?
Most people think the camera is what makes a good landscape photograph, but it's always a great wide-angle lens I find to be most important.
The lens I use most is the Nikon Zoom-Nikkor Wide Angle 14-24mm f/2.8. This lens is a marvellous piece of photography equipment and probably my favourite. I often use the Nikkor 24-70 and Nikkor 70-200mm to take landscape photographs as well.
As for camera bodies, I tend to use the Nikon D810 and Nikon Z7.
I also quite like to use filters, which allow me to participate in photography contests that prohibit composite images and techniques, such as bracketing. I use a Neutral Density (ND) 3-stop filter regularly, along with an ND 6-stop, ND 10-stop, and a soft Graduated Neutral Density (GND) 4-stop and polariser. For my 14-24mm Nikkor lens, I use the Lucroit 165 mm system.
For safe storage of my cameras and lenses, my favourite backpack is the Gitzo Adventury.
My tripod of choice for hikes and shooting in light conditions is the Gitzo Traveler, but for tougher conditions – for instance, in the winds of Patagonia and the North Sea waves of Lofoten – I prefer the Gitzo Systematic. I also use an L-plate and nodal slide rail to produce panoramic images.
In terms of camera setting, I mostly use a wide-angle 14mm lens with a low ISO, typically 100-160, and a close aperture of around f/13 – f/16. On top of this, I use special techniques like vertical panorama and focus stacking.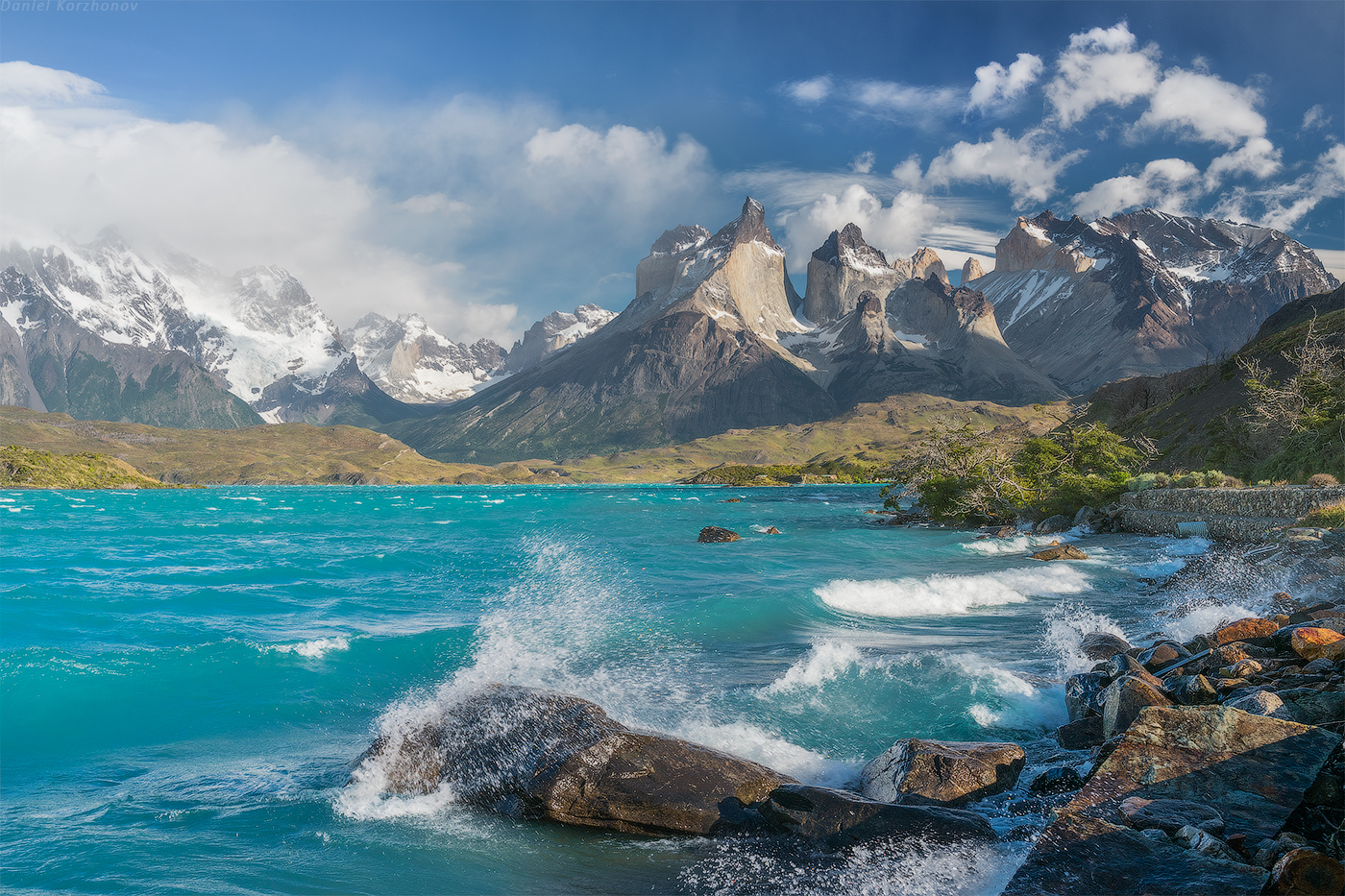 Your photography is so varied in terms of lighting. Do you have any advice for our readers on how to adapt to the lighting conditions, and ensuring the perfect shot?
Composition and light are the most essential elements in landscape photography.
However, it's not only about sunsets and sunrises – though I'll admit the most impressive photos are still taken in the mornings and evenings – but also the mood and colours to begin with.
Great light can produce amazing colours, or create a combination of many vivid colours which are hardly manageable during post-processing.
So, it's always about which colours the light produces in connection with a particular composition. The light is the essence of landscape in colour. You can get great light during the daytime – it may be dramatic clouds, a rainbow, or just subtle, scattered light.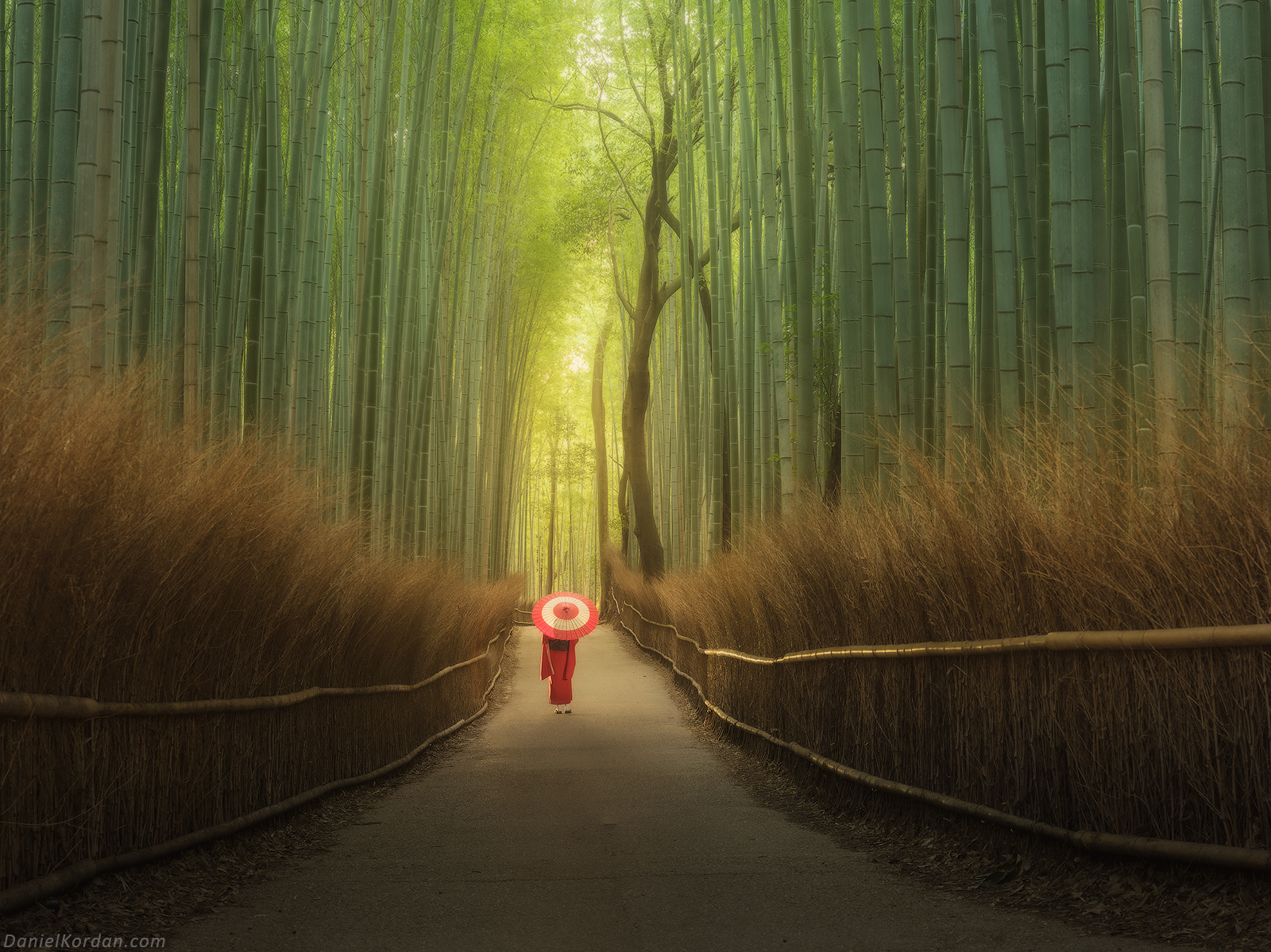 Your photography has taken you all over the world. Where is your favourite place for capturing landscape photos?
My favourite place ever is Greenland. There are small colourful villages with toy-like houses, whales, and huge icebergs like giant ice castles.
Moreover, ice is always changing and melting due to global warming, so it's vital to document it and highlight this problem to the world. 
I have several landscape photography workshops based in Greenland, including one where I take guests aboard a beautiful red sailboat to navigate among icebergs under the midnight sun. In the daytime, the guests stay at an awesome 4-star hotel.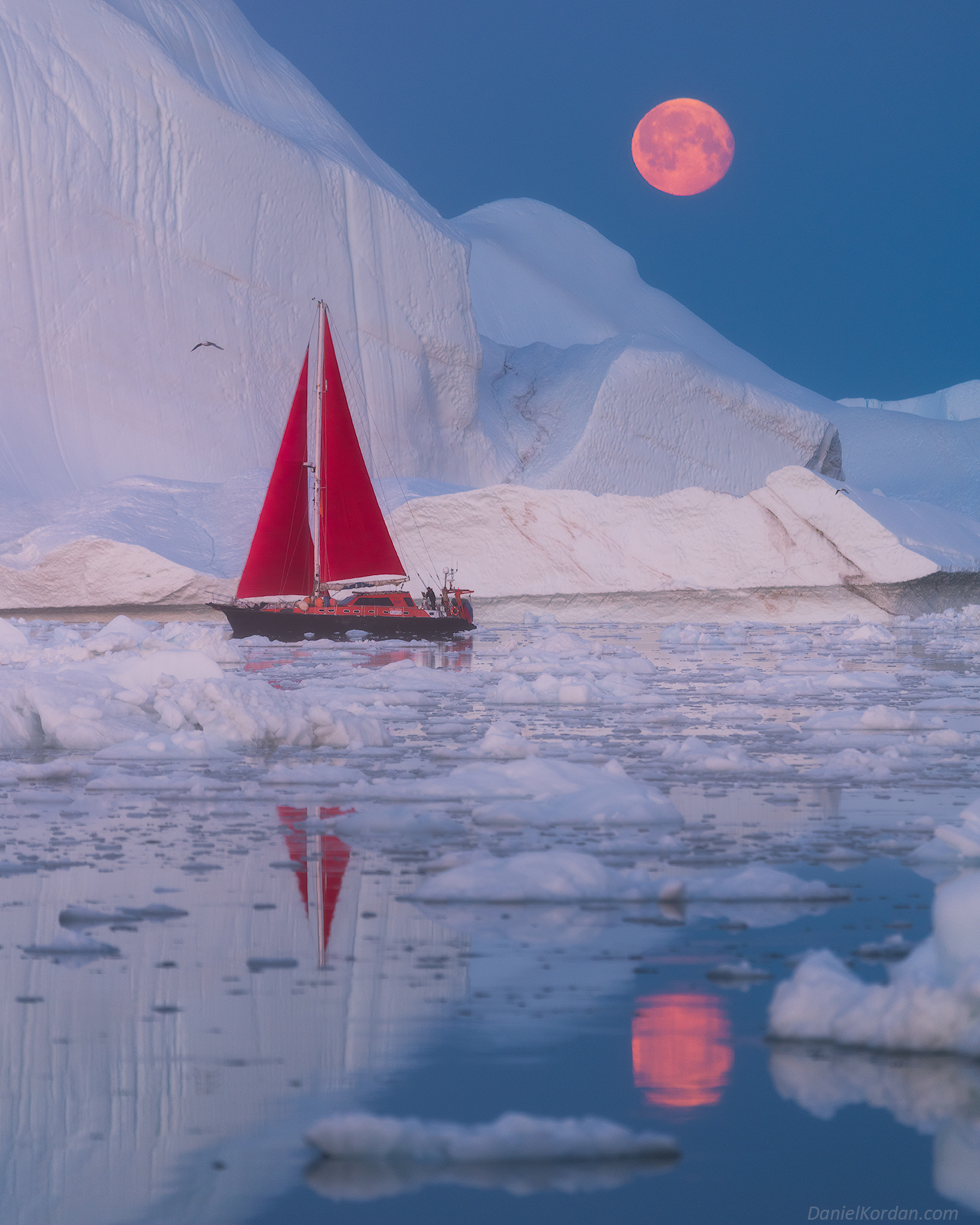 Which experiences do you remember most fondly from your career as a landscape photographer, and why?
One of the most incredible experiences I've ever had as a photographer was when I witnessed the flooding of the Uyuni salt flats in Bolivia. These are the world's largest salt flats, and they flood for about four months every year. It's a natural, awe-inspiring spectacle.
It's hard to believe your eyes and senses while standing in the middle of these salt flats as they flood by night. We parked our car (or maybe spaceship?) at a distance, and the stars were blinking blue, red, and yellow. The stars surrounded me – they were above, next to me, and underneath me in the reflection of the water. It felt like we were in space!
Other experiences close to my heart include a wonderful expedition on a yacht from Greenland to Antarctica and an expedition on Lake Baikal in Siberia, which involved 500km of ice skating.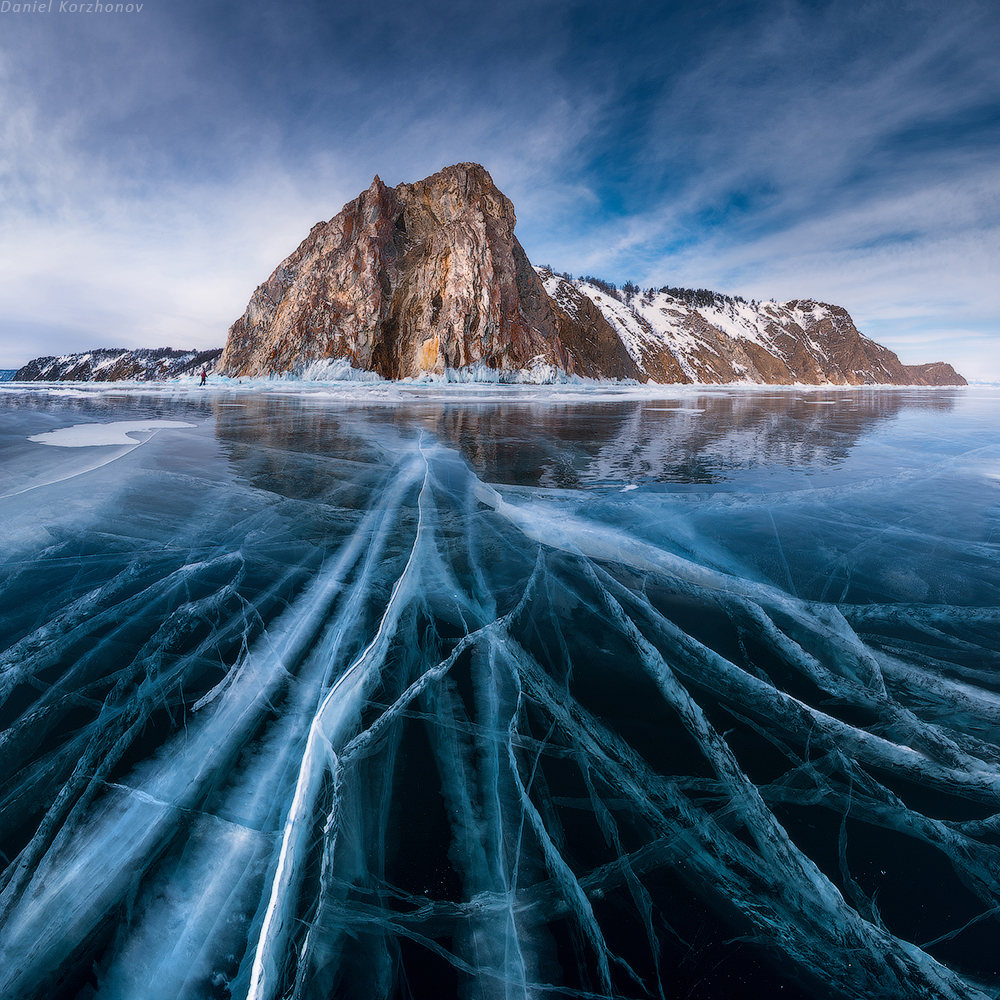 Another memory among my favourites was a journey to Antarctica on the Bark Europa – a three-masted rigged vessel made in 1911. I feel really lucky to have been able to experience all this.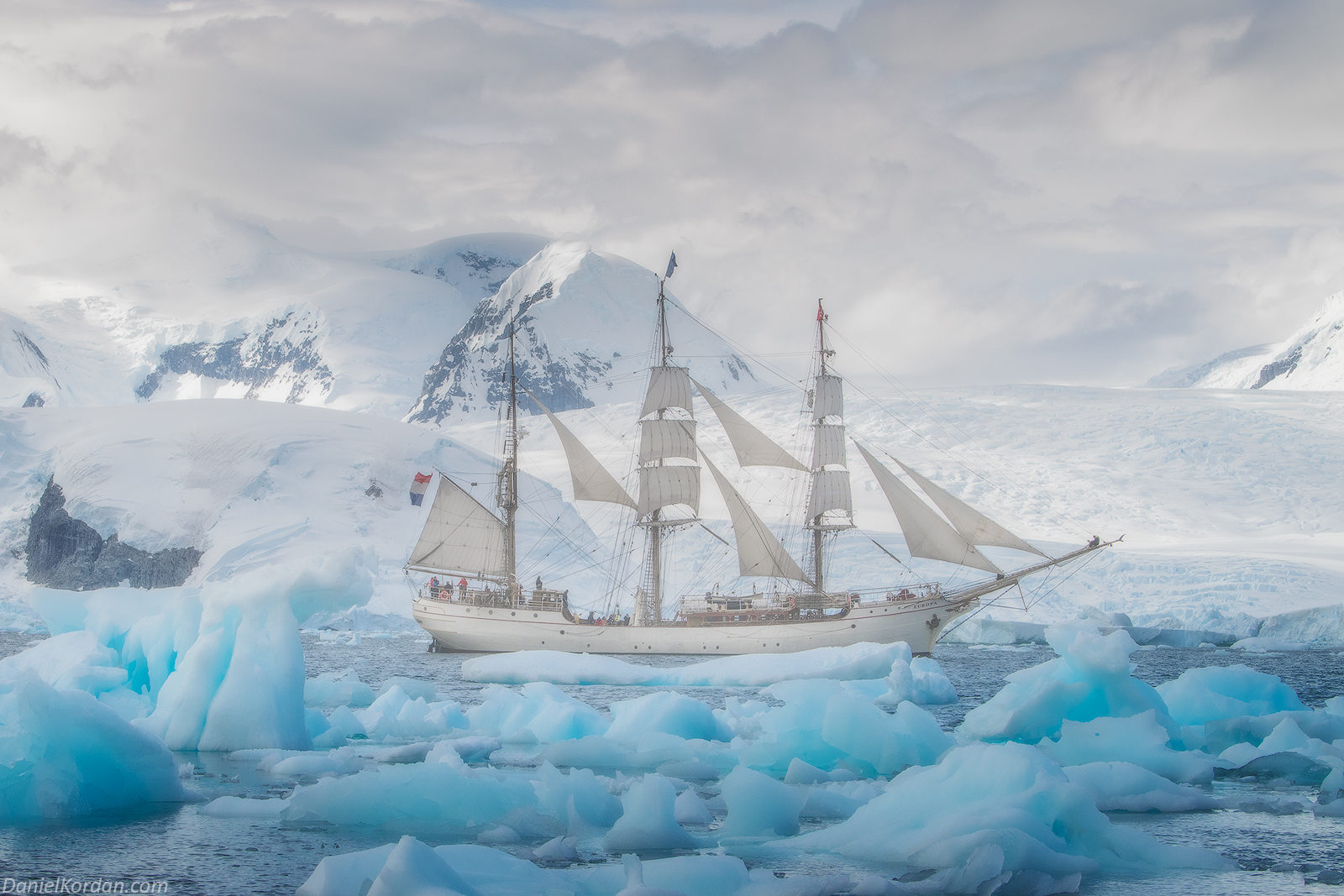 How do you keep finding new inspiration for your landscape photography?
I enjoy working with my guests at workshops most of all. I also take inspiration from them – they're all from different countries and usually passionate travellers, just like me.
We share stories, knowledge and have lots of fun! They tell me about their own countries and travel history. That's what I find most inspiring – talking to the interesting people around you.
Finding new inspiration is important. In addition to workshops, I find inspiration in documentaries, videos, movies, books, and in the experiences that you can see on my Instagram feed.
Do you have any final pieces of advice for our readers about landscape photography?
Your journey is not just a trip to a location. Try to make the location one part of a long-lasting project with several goals and ideas to be tested. The goal might be a photography album, an ecological project, or an exhibition.
If you work at a particular location for a long time and return there in different seasons over many years, you'll soon start being recognised by other photographers and local people.
You should also publish work as much as possible. For instance, try to do interviews and publish your work on social media, on popular blogs and photography websites. By putting yourself out there, you'll get more feedback on your work.
In addition, request critique from fellow photographers. Sadly it's almost impossible to get constructive critiques nowadays, so it's essential to find that rare person who makes an effort and motivates you if you need advice. 
Finally, I would like to remind you that it takes a long time to make your portfolio "work". For this reason, you have to work very hard every day to achieve your dream.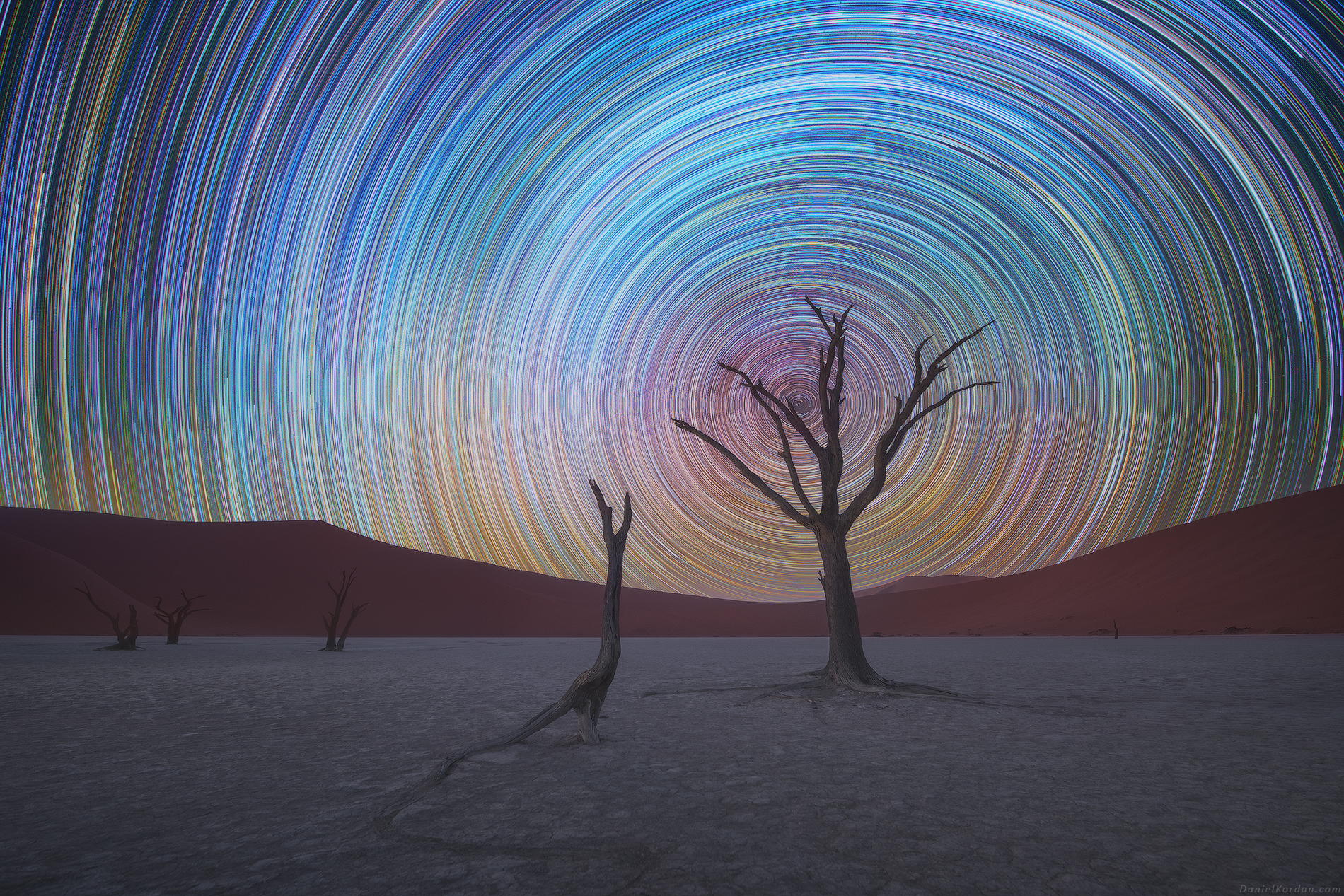 Specialist photography insurance from Ripe Photography
You can protect your camera against loss, theft, and damage with our specialist camera insurance.
Find out about this insurance by clicking the link above or get a quote in minutes here.
Related
The Top 10 Wildlife Photography Locations In The UK
A Complete Guide To The Different Types Of Camera Lenses