Photography is such a diverse profession, one minute you're photographing an intimate wedding, the next you're on a Portuguese cliff capturing an awe-inspiring sunset.
This is certainly the case of Daniel Cooper who, after being inspired by the dramatic landscapes in his home country of New Zealand, pursued a career in photography. He sat down with us to talk about his journey to becoming a professional photographer.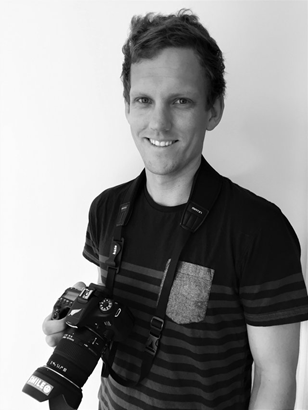 How did you first get into photography?
My dad was a keen photographer - so that's originally how I found my passion. I didn't get into professional photography until my best friend asked me to photograph his wedding.
After New Zealand, where you were first inspired, which country's landscape have you found the most exciting to photograph?
Portugal is amazing – the dramatic cliffs, the sweeping beaches and the sunset make for some beautiful photographs. Japan is also great. Away from the mainland, it has some beautiful natural landscape – I recently went to an island off the South Coast called Yakushima which was amazing to shoot.
In the UK, I love the Lake District and the Scottish Isles because they remind me a lot of home [New Zealand] due to their coastal ruggedness.
Can you give us an overview of the equipment you use now? Has it changed much from when you first started?
My first DSLR camera was a Canon 70D, and I still have it. Now, I also have a Canon 6D which is full frame so it's a big step up from the 70D.
The 6D means you're getting a much higher quality, better focus and, funnily enough, a fuller frame!
You photograph weddings, landscapes and sport to name a few. If you can pick, what do you most like to photograph?
Definitely landscapes. I just love exploring a new location, walking to a spot and sitting somewhere to wait for that perfect shot. The journey and the patience that go into getting a landscape picture is really satisfying.
More generally speaking, what's your favourite thing about photography?
Other than what I've just said, I really enjoy the technical side of it. I love how all the different elements – your shutter speed, your aperture, your ISO - come together to play a part in the finished image.
I really relish playing around with those settings to see the different results you can get – photography is so much more than taking pictures.
What difficulties did you come across (if any) while becoming a photographer?
I found the hardest thing was getting the nerve to take the plunge to do it professionally. When my friend originally asked me to do his wedding I wasn't very keen at first – photographing a wedding is a lot of pressure! But he wouldn't let me back out - he said I was doing it and that was that.
I owe him a lot. He saw something in me and it gave me the push I needed to pursue my passion.
What's the craziest situation that photography has ever put you in?
This might not be that crazy, but one situation that always comes to mind is photographing a wedding in Sweden while there was snow everywhere. That's definitely one of the coolest places that photography has taken me.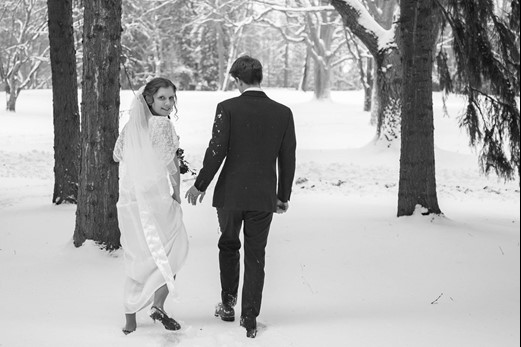 Image credit: Daniel Cooper Photography
What's your proudest photographic achievement?
I'm especially proud of the Portuguese sunset I shot [below]. The crazy thing about that photo is that it looks edited because of how vibrant the sky is, but that was literally what it looked like in person.
It's funny because we were at the location for around 2 hours before the sunset and I was snapping away but the pictures weren't great. Then, as we were getting ready to leave, the sun started to go down and the golden hour hit (a period shortly after sunrise or before sunset during which daylight is redder and softer). The sky just lit up with this amazing orange colour – it was unbelievable.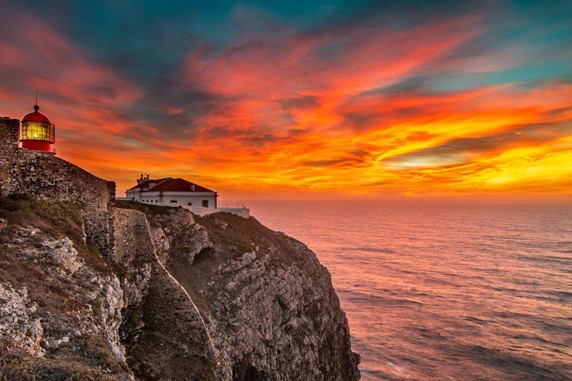 Image credit: Daniel Cooper Photography
Have you got any advice for people who enjoy photography but aren't sure how to take it further?
Don't be afraid to take the plunge and don't be too critical of yourself. I have to constantly remember that although it's good to be critical so I can produce great work, it's also important not to be too hard on myself.
I'd also say if you want to turn photography into a profession, don't throw too much money at advertising and marketing straight away. I learnt fairly quickly that word of mouth and getting a portfolio together first is much more important.
Where do you want to be in 10 years? Do you see yourself pursuing photography full-time?
I would definitely like to be doing this full-time. I'd love to be in a position where I can photograph weddings and then travel between them to capture landscapes around the world. That's the dream anyway - a lot can happen in 10 years!
To see more of Daniel's impressive portfolio and find out more about him, visit his website or check him out on Twitter and Facebook.