Insurance for videographers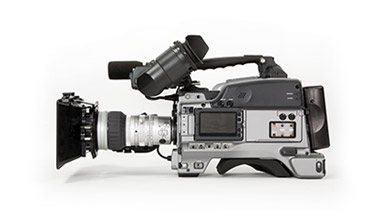 Protect your video-making passion in just a few clicks.
Whether you enjoy shooting videos for fun as an amateur videographer or you are a professional, having the right videography insurance is a vital part of your set-up. Ripe Insurance's cover includes equipment insurance as well as Public Liability insurance, Employers' Liability insurance for your business and Professional Indemnity insurance.
How do you classify an amateur/semi-professional/professional videographer?
We classify amateurs as photographers or videographers who only shoot photos or videos for fun, and don't earn any money from it. If you do earn money from your images, our semi-professional options will be a better match for you.
What insurance do amateur photographers and videographers need?
For photographers and videographers who don't get paid for their work, the biggest risk is likely to be theft, or damage to equipment. If you transport your equipment, you'll probably want to make sure that your cover extends to covering it whilst unattended in the vehicle, as some insurers exclude this. As well as equipment, you may also want to consider adding extra cover for mobile phones and tablets or additional cover for when you are outside of the UK. 
Do amateur photographers need insurance?
There's certainly no law to say you have to have insurance if you are an amateur photographer or videographer, so it is entirely optional. That said, most photographers will have some kind of camera insurance to protect their equipment. You'll know better than anyone that cameras, and all of the equipment that goes with them, are expensive to replace and are at risk from theft and accidental damage.
What cover options are available?
We offer cover for damage to your equipment up to the value of £60,000 in total (the maximum amount of portable equipment is £30,000), theft from an unattended vehicle up to £20,000, and mobile phones and tablets up to £1,000.
How much does camera and photography insurance cost?
As with all insurance, the cost of your individual policy will vary depending on where you live, the cover you choose and the amount of equipment you wish to insure. At Ripe, we are committed to giving our customers the best prices we can. We offer discounts for members of Photography Associations and have a Lowest Price Guarantee, so we won't be beaten on price. Our 'build your own' quote also means you don't pay for any cover you don't need. Start your quote now.
Does home insurance cover amateur photographers?
It really depends on who provides your home insurance and the cover you have taken out with them. Most home insurance policies will place a limit on expensive items (such as cameras and videomaking equipment), and you might find that there's very limited cover outside of the home. Specialist photography insurance is likely to give you better cover and might also be cheaper than upgrading your home insurance policy.