The 7 Best Hitch Locks For Caravans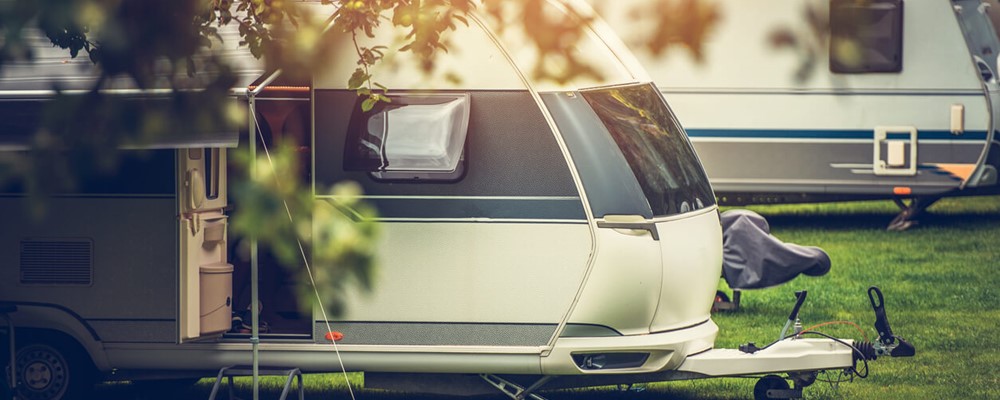 As a caravan owner, you know what a great investment they are. However, as with any possessions of substantial value, caravans are targets for would-be thieves.
Whether you're on holiday or at home, the only way you can ensure the security of your caravan is by fitting a hitch lock. Hitch locks cover your caravan's hitch and stop it from being attached to another vehicle.
But with so many locks on the market, it can be difficult deciding which is right for your caravan.
That's why we've done the hard work for you.  Here's our selection of the seven best hitch locks for caravans.
Table of contents
1. AL-KO AKS2004/3004 Premium Safety Hitch Lock
2. Fullstop Saracen Gullwing Thatcham Tested Hitch Lock
3. SAS Fortress 2 Gold
4. Stronghold AL-KO
5. Streetwize SWTT125 Guardian
6. Milenco Super Heavy Duty AL-KO
7. Bulldog Security GA95
Typical price: £160
Weight: 5.2kg
Key attributes
Safeguards against unauthorised coupling and uncoupling
Deters against stabiliser theft
Visual deterrent
Can remain fitted while in tow
The AL-KO Premium Safety Hitch Lock is tested to Sold Secure Gold Standard. Therefore, it provides a solid, reliable deterrent against the theft of both your caravan and the stabiliser.
This hitch lock is designed to lock over the caravan's coupling handle, enabling the stabiliser itself to be lowered. It can also remain on the caravan while towing, which is a useful feature.
As well as being a visual theft deterrent, the lock helps prevent the unauthorised coupling and uncoupling of your caravan.
Additional safety balls are available for around £10, too. So, when it's not coupled up, the ball can be inserted within the coupling head to prevent your caravan from being hitched to another vehicle.
User review
"This is a heavyweight, secure lock that will protect our caravan from theft, alongside other security devices. This lock would be very hard to crack, and it's a good price, too."
Typical price: £100
Weight: 2.9kg
Key attributes
Can be fitted in ten seconds with one hand
Super lightweight
British-made anti-pick 9-pin lock
Designed with convenience at the forefront, this hitch lock can be fitted quickly and easily.
Although lighter than the previous AL-KO, the Saracen Gullwing lock doesn't compromise on quality. It's manufactured to an extremely high standard, making it one of the best hitch locks on the market.
Featuring Fullstop's signature British-made integrated high-security anti-pick locking system, the lock is 'Category 3' Quality Assured by Thatcham – the UK's only not-for-profit insurer funded research project.
The 9-pin locking system can also be used in conjunction with the Fullstop Fortress Security Posts for even higher levels of security.
User review
"The Saracen Gullwing is light and very easy to fit. It beats anything I've had before and is a lot easier to fit than some other locks. I'd definitely buy it again."
Typical price: £90
Weight: 3.3kg
Key attributes
Anti-drill barrel lock protection
Compact and easy to store
Fits hitched and unhitched
'Safe style' lock with twin locking pins
The SAS Fortress 2 Gold Hitch Lock can be fitted both hitched or unhitched and boasts a unique anti-drill barrel plug lock for added security.
When fitted on the caravan, the lock is deemed the toughest, most secure on the market and 'impossible' to drill. It's visually deterring, too, thanks to its bright red appearance.
The Fortress' simplistic design means the tow hitch handle and coupling bolts are covered. The top and bottom sections easily slide together to create a 'box in a box' effect, whereby they're locked together via the central locking pin.
This lock is also very compact and easy to store, making it ideal for longer caravan tours.
User review
"This lock looks great once fully fitted."
Typical price: £85
Weight: 3kg
Key attributes
Fits in less than ten seconds
More than a million key combinations
Water and corrosion-proof
Robust plastic storage case
Another lock designed for convenience, the Stronghold SH5412 is lightweight, compact, and can be fitted in less than ten seconds.
The robust anti-saw steel casing also covers the hitch's fixing bolts, acting as a strong theft deterrent.
When fitted hitched, the SH5412 helps prevent parking theft. With more than a million keycode combinations, it's is designed to the highest of security standards, making such thefts nigh-on impossible.
The lock isn't at the mercy of the elements, either. It's water and corrosion-proof, meaning it's a great choice of lock, whatever the weather or holiday type.
It can be used with Stronghold wheel clamps, leg locks, and hitch posts.
User review
"An excellent fit for modern frames. The lock itself is very easy to attach and covers everything nicely."

Typical price: £20
Weight: 2.1kg
Key attributes
70mm disc-style padlock system
High visibility deterrent
Universal coupling hitch lock
You won't find much better bang for your buck in the hitch lock market than with the Streetwize SWTT125.
This lock is suitable for all budgets, and easily locks onto your caravan with its intricate padlock system. The model's universal coupling hitch lock is perfect for keeping your caravan and belongings protected and secure.
You'll also find a recessed lock guard added to this model, too. This covers the bolt, making it extremely difficult should someone try cutting into it.
User review
"This is a very robust lock and excellent value, too."

Typical price: £85
Weight: 2.1kg
Key attributes                   
Made from heavy-duty 4mm steel
Can fit hitched, unhitched, and with a hitch post
Drill and cutter-resistant lock
Additional security ball
Engineered to be one of the strongest hitch locks on the market, the Milenco Super Heavy Duty is suitable for a wide range of caravan hitches.
The lock combines super heavy-duty 4mm steel with a secure locking system, making the theft and unauthorised towing of your caravan virtually impossible.
Accompanied by a case, security ball, and three durable keys, this lock will certainly make would-be thieves think twice about stealing your caravan.
This model has been extensively tested against some of the highest caravan security standards in the world and has met each one with ease.
It's also been awarded a Sold Secure Caravan Gold award, and it's even approved by the police – what greater endorsement do you need?
User review
"I love how easy it is to install this lock, and it's great quality. I showed it to my friends, and they also went and bought one. It's well worth the money."
Typical price: £50
Weight: 1.8kg
Key attributes
Cylinder key lock
Highly visible red powder-coated finish
Additional dummy ball
Super lightweight
Despite being the most lightweight in this list, the Bulldog Security GA95 still packs a punch and remains one of the best caravan hitch locks around.
This cylinder key lock is a solid choice if you're working with a slightly smaller budget. Not only is it incredibly easy to fit, but with a bright-red powdered finish, it's visually striking enough to act as a strong theft deterrent.
Supplied with two keys, this model features a unique design that allows the main stabiliser handle to be lowered accordingly when the lock is fitted.
The lock also comes with an additional dummy ball, mainly to restrict access to the towing point. The dummy ball can also be used when the lock isn't attached to the vehicle or post.
User review
"This lock fits perfectly and feels very solid in place. The finish looks good and strong and is as much a deterrent as it is an anti-theft device."
So, your caravan is safe and secure, the hitch lock is applied, and you're enjoying your holiday. That is, of course, provided you also have touring caravan insurance.
At Ripe Caravans, our specialist touring caravan insurance provides cover for your caravan up to the value of £75,000, and you can choose to include additional cover to protect your contents and awnings.
We also offer public liability and free accidental death cover of up to £10,000.
Find out more about our touring caravan insurance here, or get an instant online quote today to see how we can help.
Related
How To Hitch Up A Caravan In 5 Easy Steps
The 13 Best Caravan Holidays In Wales