Best Hotels With Clay Pigeon Shooting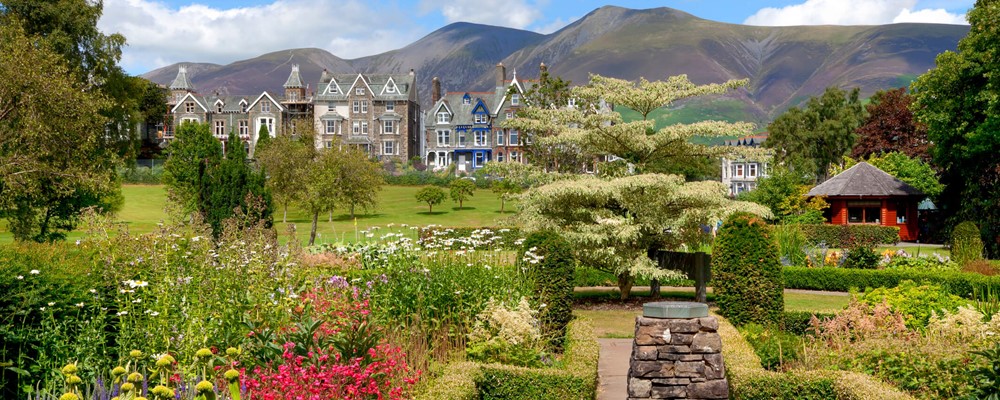 There's nothing quite like a clay pigeon shooting trip. However, choosing where to go and where to stay in the UK is a difficult task. Thankfully, we've got you covered.
Whether you want a luxurious hotel, traditional lodge or extravagant estate, we've selected the best hotels with clay pigeon shooting to help you decide.
From £200*
Hotel rating: 4 stars
TripAdvisor rating: 4.5 Excellent
Armathwaite Hall Hotel and Spa is a historic and grand country house.
It oozes luxury throughout, boasting majestic staircases, oil paintings and fine dining. With such features, it's no surprise this hotel has a smart dress code– so remember to swap your boots for something smarter after a day's shoot.
Beyond the walls of Armathwaite Hall is 400 acres of beautiful gardens, which you can appreciate from watching the video above. You can't help but feel the tranquillity of the place while looking out onto the Bassenthwaite Lake and the Lakeland fells.
Amazingly, despite its imposing structure, the hotel still manages to maintain an intimate feel, as it only has 46 rooms. Therefore, forward planning is essential if you've got a clay pigeon shooting trip coming up soon.
Clay pigeon shooting is provided by experienced instructors in the grounds, at a cost of approximately £85 per person. Other facilities include a tennis court, croquet lawn and gym, as well as indoor and outdoor pools and free fitness classes.
Overall, it's safe to say you won't be bored whilst at Armathwaite Hall. Plus, if you're really looking to make an entrance, the hotel even has a helipad. No stone has been left unturned at this hotel.
From £129
Hotel rating: 4 stars
Trip Advisor rating: 4.5 Excellent
The Coniston Hotel is positioned by the Yorkshire Dales on a 1,400-acre estate. With views of the fishing lake and countryside from the hotel, it's hard to believe you're just 15 minutes from Skipton. 
It's an independently run hotel with 71 bedrooms, some of which have private balconies and outdoor seating where you can enjoy the view. If you don't come for the shooting, at least come for the fine dining. You can choose from the 2 AA Rosette fine dining restaurant Macleod's, or the Huntman's Lodge or Nourish Brassiere for a more casual experience.
The hotel's shooting ground has been bestowed Premier Plus Ground status by the prestige Clay Pigeon Shooting Association. There are sessions available at £110, which include tuition if you're a novice.
Unusually, it also has a gun shop where you can find guns from the likes of Browning and Guerini. If you don't fancy clay pigeon shooting the whole time, the shooting ground is also kitted out with an air rifle range and archery facilities. What more could you want?
From £166
Hotel rating: 4 stars
TripAdvisor rating: 4.5 Excellent
Castle Leslie Estate is situated in the rolling Irish countryside. With a lake on its doorstep, it's no surprise that Sir Paul McCartney and Heather Mills chose to get married at this castle. It was also the winner of Trip Advisor's Travellers' Choice Award in 2019, so don't just take our word that it's one of the best hotels with clay pigeon shooting.
Castle Leslie has three different options of accommodation to cater to different tastes. The Castle has 20 traditional rooms with no television, the renovated lodge has a more modern boutique feel and the Old Stable Mews is quite homely.
You can go clay pigeon shooting on the Estate with one of the very best, Glen Ross, who has represented Ireland 11 times at Home International level and once at the World Cup in Rome 2005. It's fair to say you're in good hands. Prices start at £110.
At night, you can visit the Castle's award-winning restaurant and choose from more than 100 gins from around the world. Alternatively, opt for a pint of Guinness at the hotel's own Conor's Bar.
From £190
Hotel rating: 4 stars
TripAdvisor rating: 4.5 Excellent
This hidden gem is located in the village of Teffont Evias by the River Teff. An independently owned country house hotel, it has the familiar feel of a private residence, as demonstrated in the above video. In fact, it used to be home to The Lord of the Manor, as evidenced by the family crest in the hall.
Its beautiful barn doors and arched windows hark back to a bygone era, though the spacious rooms have the décor of a modern country house. The intimate feel of this house is perfectly characterised by the kitchen bell, which is used to alert staff when you'd like something to eat.
If the weather permits it, sit outside with a view of the pristine lawns and enjoy an afternoon tea. When you're ready for dinner, you can taste some local game in the house's restaurant, which was awarded Boutique Restaurant of the Year in 2018 by the Luxury Travel Guide Awards.
As for shooting, you can choose from driven shooting at the Nadder Valley, a 9-minute drive away, or clay pigeon shooting in Teffont, just a 4-minute drive away. If you like, the owners can put together a bespoke shooting package for you.
From £145
Hotel rating: 4 stars
TripAdvisor rating: 4 Very Good
The Lake Vyrnwy Hotel and Spa is in the village of Llanwddyn, around a 40-minute drive from the Brigands. With stunning views over the countryside and a lake view from 34 out of 52 rooms, this hotel exemplifies serenity.
It's also home to the award-winning Tower Restaurant, which overlooks the stunning lake. After tasting some of the UK's finest country-house food, you can make your way over to the hotel's pub, The Last Grouse.
A large selling point of this hotel is its multi-stand, fully automatic clay pigeon venue. Beginner sessions start at £47 per person and experienced guns can get clays for £32 per hundred.
If you fancy a day off from shooting, you could make the most of the lake by going sailing or hiking to the waterfalls.
From £184
Hotel rating: 4 stars
TripAdvisor rating: 4.5 Excellent
This 18th century Georgian manor house in the Hampshire countryside is surrounded by 315 acres of grounds. You have a choice of 50 bedrooms, all of which are designed to a high spec and contain lovely interior, or a garden cottage tucked away in the estate.
You can also sample some authentic British cuisine at the Glasshouse restaurant. Here, the meals are made using local produce which is sourced from within 50 miles of the Estate. After dinner, enjoy a night cap at the 1975 bar and lounge, which offers an extensive range of drinks and cocktails.
Clay pigeon shooting takes place on the estate, with an array of packages to choose from. From a half-day shoot, to a shoot and lunch package, you can tailor your day to suit you. Whatever you choose, it's bound to be a day to remember. If you want to have a go at hitting a different target, archery is also available.
From £330
Hotel rating: 5 stars
TripAdvisor rating: 4.5 Excellent
This Georgian estate set in 200 acres of gardens boasts beautiful stone buildings and an exquisitely designed modern interior – the perfect combination of contemporary and traditional style. It has five properties within the estate, some of which are more stylish and modern than others. The contrast between traditional wooden beams and art deco style bathrooms epitomises the variety and flair offered by this hotel.
You have a choice of two restaurants – the Coach House, which has a lovely cocktail bar, or The Forge, for fine dining. Most of the food is made with the estate's own produce in their attempt to be completely self-sufficient.
Clay pigeon shooting takes place on the estate with excellent instructors. If you want to broaden your horizons, you have the choice of croquet, cricket or tennis.
Specialist shooting
 

insurance from Ripe Shooting

When clay pigeon shooting at these hotels, make sure you're protected. 

Our specialist shooting insurance means you'll be covered against injuries, and your gun and accessories will be covered against damage, theft or loss too.

*The stated prices are an approximation for a double room – they'll be influenced by other factors such as date, room and promotions. Please contact the hotels directly if you have any pricing queries.