7 Inspiring Interior Design Ideas For Your Caravan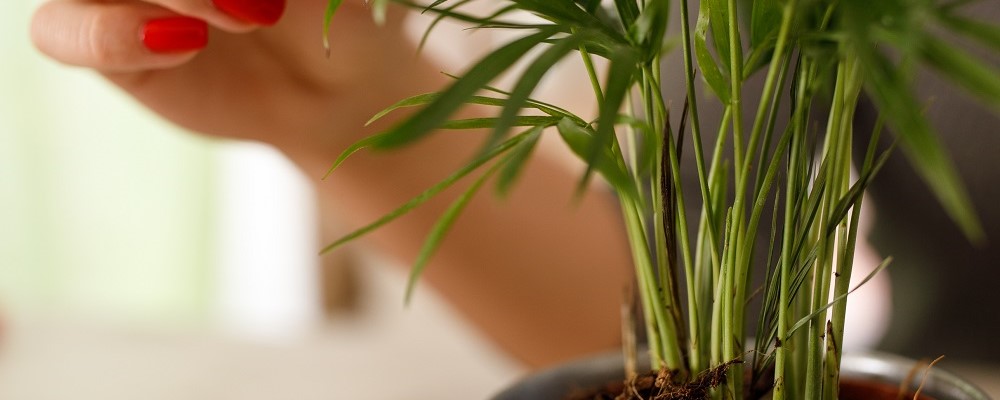 While outdoor pursuits are often the main attraction of a caravan holiday, you'll no doubt also spend a fair amount of time indoors. That's why it's important to come back to a caravan that you're proud to call your own. So, if it's looking a little tired and you fancy an update, there are some simple and cost-effective ways to give it a new lease of life. Here are 7 interior design ideas that will help to revitalise your caravan.
1. New curtains
A new set of curtains can bring a fresh lease of life to your caravan.
There are so many options you can go with that are both sophisticated and practical. Ideally, you want thermal insulated curtains that keep your caravan cool during summer and warm during winter.
We love the above post from The Canavan Family showcasing their new cool white curtains, which give off warm, fresh, and bright vibes.
If you choose your colour schemes carefully, a splash of white can make your caravan look so much lighter and more spacious. Speaking of which…
2. Brighter colours
Did you know there's a psychology behind colours? It's true. Different shades evoke different emotions, so it's worth considering what vibe you want your caravan to create and how this will impact your colour choices.
You have plenty of options, depending on your goals. Cool white and copper are popular colour choices among caravanners. We also like mid grey and mustard yellow, as it helps to keep things light and stylish.
We could have chosen any number of Instagram posts as examples, but the above post from The Longhaul is the perfect example of a caravan colour scheme done right.
3. Fresh flooring and tiles
If your flooring is looking dated, it's time to give it a revamp.
You might want to go for laminate, in which case you could be adventurous and go for checked flooring for that retro look. Alternatively, you could keep it simple with a striking oak effect. 
If you're more of a carpet person, there are many styles you can take advantage of, from natural to bold and bright.
Whether you go for laminate or carpet, why not add a rug for a neat finishing touch?
While you're at it, you may want to add new tiles to complement your new flooring and spruce up your kitchen and bathroom (as shown above). If so, we recommend Tic Tac Tiles. You can check out their Instagram page for inspiration.
4. Plants
Plants in stylish pots are an important component of any interior makeover. Multiple studies have shown that plants improve our mood, help us de-stress, and provide a sense of calm to our surroundings.
Although you're not always blessed with space in a caravan, that doesn't mean you're not spoilt for choice when it comes to plants. Some of the best plants for a caravan include a Boston Fern, English Ivy, Jasmine Plant, Mother in Law's Tongue, and Areca Palm (depending on space).
Depending on the type of plant you choose, you may want to get a macramé plant hanger for it (as shown above). It'll add a touch of class to your renovation!
5. Cushions
Who doesn't love a good cushion or five to add a pop of colour to their living space?
Like plants, cushions can add colour and character to your caravan. You can pick up trend-led cushions from the likes of Dunelm, Etsy, or Mayfair, or you can even go to a bespoke caravan cushion maker. If you already have cushions that you want to reupholster, this video explains how you can do this.
For inspiration, look no further than the above snap from Hayley Patterson. We're big fans of the bold burnt orange and black & white geometric colours. Also, check out this photo! 
If you're getting new cushions and have some extra money to spend, why not pick up new throws, too? These two items go together like gin and tonic.
6. Modern worktops, cabinets, and appliances
Not everybody has thousands – even hundreds – of pounds to spend on a new kitchen, but even minor adjustments can transform its look and feel.
Take the above photo as an example. There's a lot to like about the kitchen itself, but our eyes are immediately drawn to the kettle. Even a small appliance like this can make a big difference. As can the addition of a spice rack (click the link if you don't believe us).
If you want to go all out and get new worktops and cabinets, you have options aplenty. This article lists some of the styles you might want to go for.
We like this white cupboard and oak worktop combination from Worktop Express, but we'll leave the final decision to you…
7. Lights and light shades
When we refer to lights, this covers quite a broad range of potential ideas.
As with the other tips in this article, you can either go big or small. If you want to go big, you could get some modern spotlights or downlights installed throughout your caravan. Or you could put up fairy lights or tealights on the inside and outside. This article provides some useful pointers.
If you want to make other minor tweaks, why not invest in a pendant light shade as caravan Instagrammers Dickie The Caravan have done above? It'll give your caravan a modern edge that won't break the bank.