Caravan Tyre Safety Advice From An Expert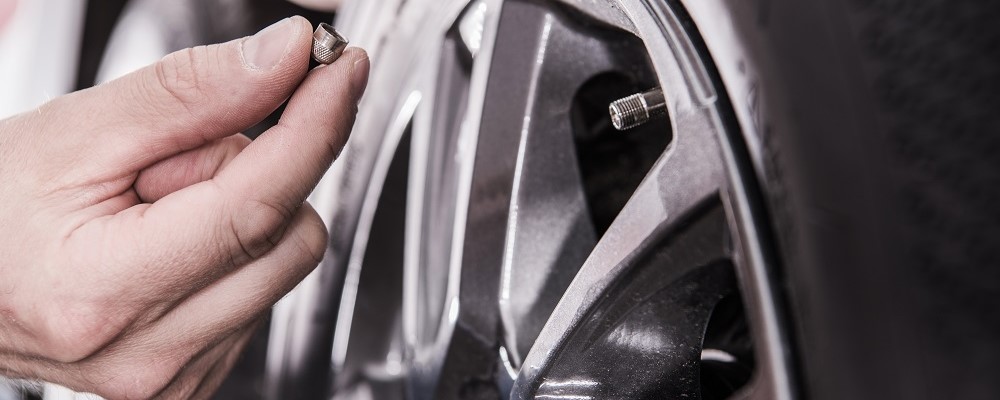 You may not realise this, but you should check your caravan's tyres every time you take a long trip. If you don't, you could miss some key signs of damage and wear. Failing to detect these signs could lead to an accident, cost you a lot of money – or both.
However, we appreciate tyre safety is probably not your forte. That's why we've enlisted the help of TyreSafe to get the low-down. 
Formed in 2006, TyreSafe is a charity which is dedicated to raising awareness of the importance of tyre safety and its official supporters include Asda and Chelsea Football Club. We speak to Jason Simms, manager of TyreSafe, to get his caravan tyre safety tips.
What should caravan owners should be aware of when it comes to tyre safety?
Caravan owners will find an issue with the process of tyre ageing.
All tyres have chemical compounds within them. When a vehicle is moving and the caravan's tyres go over bumps, they "squidge out" protective chemicals through the compound (for want of a better phrase) and this keeps them supple.
But, if you park a vehicle, that can't happen. As caravans are often parked up for substantial periods of time, this absence of compounds, combined with constant contact with UV or atmospheric conditions, accelerates the tyre's ageing process. That's why it's advisable to replace your tyres after five years.
When you first buy a caravan, check the tyres first – especially if you're buying second-hand. Don't buy it, get home and then find out the tyres need replacing. The deal is done and the dealer has much less motivation to do anything about it.
Caravan owners should also be aware of the various types of tyres available. In years gone by, car tyres were most common, then it was reinforced tyres and now you've got bespoke caravan tyres. The distinction with the latter type of tyre is that it can cope with very high pressures.
With a car, a typical tyre pressure is 30 to 35 pounds per square inch (PSI) of air. On caravan tyres, the pressure can go up to 60 PSI, because they take more abuse than car tyres.
Typically, a caravan is single axle with one wheel on either side. The weight of that vehicle will go onto just one tyre as it goes round a corner, then it could hit a pothole. So, caravan tyres take a lot of physical punishment, hence why there's this distinction.
What are some of the measures caravan owners can take to maintain safe tyre pressures?
When you park your caravan, it should be off its wheels. If the wheels are left on the ground for a prolonged period, this could lead to them getting a flat spot.
All modern tyres are radial. Yes, some cross-ply tyres are still sold, but radial tyres are much more common. With radial tyres, if the weight of the vehicle is pressing down on one spot, the wiring inside can deform, which is where you get the flat spot. 
This flat spot is then a friction point, so when the tyres start rotating, heat builds up inside them. Heat build-up is one of the most common reasons for a tyre to catastrophically fail, as it exacerbates any weaknesses. That's why taking the weight off your caravan's wheels is so important.
Before you go back out on the road, carry out the usual checks for air pressure, condition and tread. The air pressure needs to be appropriate for the caravan, but finding the pressure can be difficult, particularly with older caravans.
The plaques which detail the recommended pressure can either fall off or deteriorate. The manufacturer may no longer exist, meaning you can't go back to them. That's why we've created a bespoke caravan tyre pressure calculator, so people can find this information if they don't have it to hand.
As with every tyre pressure setting, the vehicle manufacturer is the primary and most trusted source for this kind of data. So, if you can find out your optimal tyre pressure from your vehicle manufacturer, we'd recommend this first and foremost. But if you can't find out from them, our calculator should see you safe.
How frequently should caravan owners check their tyre pressures?
I would recommend that you check your tyre pressures before setting off on any journey. Not just the departure, but the return journey too. Your caravan may have been parked in fields and come into contact with debris, so there may be a tyre puncture you're not aware of. Underinflated tyres are not going to do anybody any favours.
Even when your caravan is parked up, it's still worth looking at its tyres to pre-empt any issues. The last thing you want is to prepare for a nice weekend anyway, only to encounter a fault come Friday afternoon.
If you can't get them off the ground, then rotate them. Make sure they're not just pressing on one point on the ground all the time.
What can be the consequences of not following certain tyre safety regulations or having illegal tyres?
There's not much tyre legislation out there. However, it's a legal obligation to ensure your caravan's tyres are roadworthy. If your tyre has cracked sidewalls – which is an obvious sign of ageing – the police can dish out significant fines for this.
Tread depth is another thing to bear in mind. The tread depth for a caravan tyre is the same as for the towing vehicle. With any vehicle weighing under 3.5 tonnes – apart from motorcycles and scooters – the minimum tread depth is 1.6mm. You can receive a fine of up to £2,500 and 3 points on your licence for each tyre found to be illegal. That's one example of cut and dry legislation.
A tyre's roadworthiness is more subjective – it depends on the discretion of the officer who stops you. You can be fined for serious underinflation, but as tyres have developed, it's become harder to establish when a tyre is underinflated because the sidewalls are much more reinforced.
A tyre needs to be at around 15 PSI for you to notice that it's flat. But, if you applied an air pressure gauge, it could be significantly below the recommended pressure for your tyre. This shows how difficult underinflation is to spot and why you need to make sure your tyres are road legal.
What are some of the other tell-tale signs that a caravan owner needs to replace their wheel?
You should also be looking at the wheel's rim where it joins the tyre. Modern tyres don't have inner tubes – they form a seal. It's called 'seating' – the tyre's bead goes underneath the lip of the wheel rim and it 'seats'. If that rim is bent, there's a chance that this will lead to loss of air pressure and deflation. So, you must remember to check the condition of your wheel.
You should also pay attention to your valves. Ask yourself how your valve looks – does it look like it is deteriorating or needs replacing?
Another thing to watch out for is the appearance of bulges.  The inside of a tyre consists of a mesh of metal which is covered with the compound.
A bulge is often found on the sidewall and may indicate that the wire inside of the tyre has been cut and there's no reinforcement. So, bulges are a real red flag and something caravanners should be super aware of.
None of these checks are rocket science and we find that caravanners are, in the main, more safety conscious about their tyres than your average car driver.
These checks can easily be done by anybody and we also have a whole host of videos on our YouTube channel which explain what to look out for. However, if you're at all unsure, consult with a professional.
You alluded to the emergence of caravan tyres in recent years. How encouraging is it to see this new technology coming to market?
Tyre technology has come on leaps and bounds. There are around 200 components in modern caravan tyres and they're very robust and technologically advanced.
This advancement is also seen in car tyres. We now have a genuine all-season tyre in this country. The tyre market has been dominated by America and they've traditionally known summer tyres as all-season. Summer and all-season were the same thing, the only difference is the terminology. Now, all-season tyres are a bespoke and distinct subset of tyres in the UK.
Technology has allowed the compounds to remain supple at much lower temperatures than they were before, while providing similar levels of performance when the weather is warm.
Caravan tyre technology, regrettably, stems from past incidents where tyres have failed. There's been a lot of research into why they've failed – the tyre industry doesn't stand still.
Most people look at a caravan tyre and it just looks black and round. Tyres always look the same, you don't appreciate just how much the technology has developed.
Winter tyres are popular – what are their primary features and would you advise that all caravanners have them?
Winter tyres are distinct – they don't just have a different name. The compound in them is different, so they stay supple in extremely low temperatures.
Also, instead of having straightforward grooves, they have additional cuts in them called sipes, which increase grip in icy conditions.
Those are the main differences between winter and summer tyres.
But ultimately, the advancement in all-season tyres means they're an option that has to be considered. They can be used all-year-round and provide comparable performance to season-specific tyres, except at the most extreme ends of the spectrum.
So, while winter tyres are an optimal performance option, it's down to the user to decide whether or not they need them. If they're driving in extremely low temperatures for months then, yes, winter tyres make sense. But, for most of us in the UK, that's not the case – for the kind of roads we're driving on, all-season tyres will do the job.
Thanks to Jason for his insights! Find out more about TyreSafe here.
Specialist caravan insurance from Ripe Caravans
As well as keeping your tyres safe, you need to ensure your entire caravan is safe with specialist insurance.
Find out how our specialist caravan insurance is essential by clicking the link above and get an online quote within minutes.