The Engagement Report 2018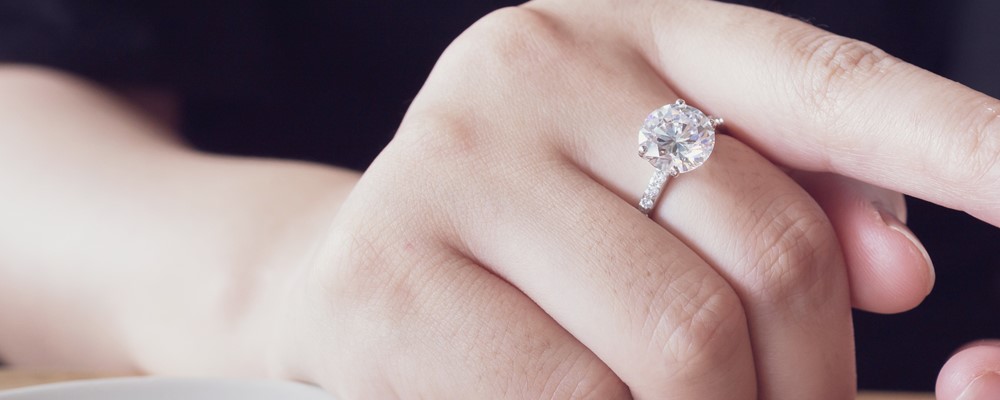 A comprehensive report on proposal trends across the UK
Did you know that more than a third of engagement rings cost less than £250 despite the average value of an engagement ring being over £1,000?! Well, that's what our survey has revealed.
We surveyed 1,500 people from across the UK to discover the nation's engagement habits and trends. Scroll down to see what other amazing facts we uncovered.
Before the proposal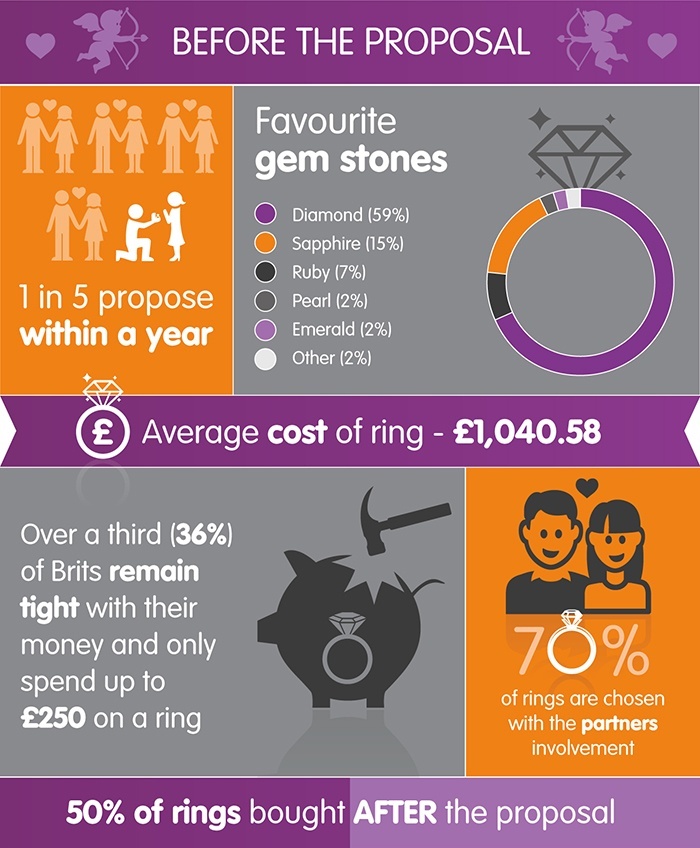 When preparing to pop the question, it seems some people are reluctant to splash the cash on their engagement ring. Our research shows that the traditional '3-month salary rule' no longer stands, with the average person spending 1.7 months' salary on a ring – over £3,000 if you work to the median UK wage. Despite this, more than one in three people admitted to spending £250 or less on their engagement ring.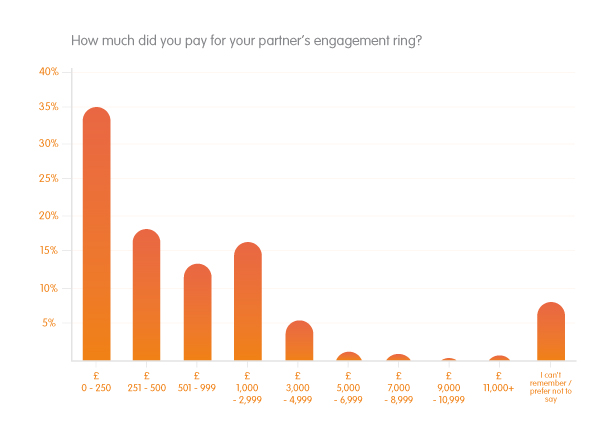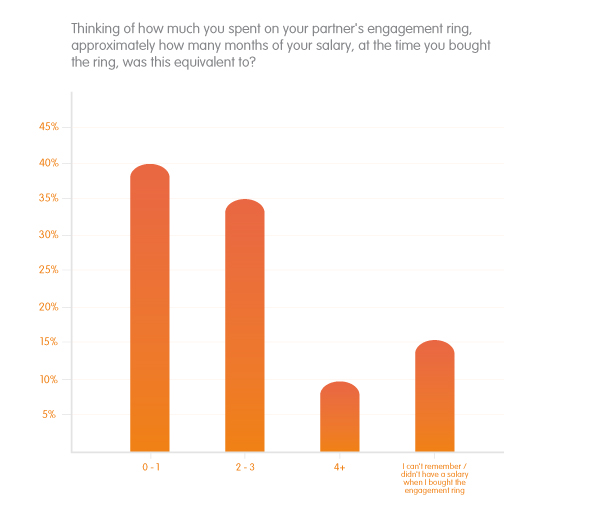 Surprisingly, 41% of men spent £250 compared to only 23% of women. Conversely, when it comes to spending a little more on the ring, 11% of women spent more than £3,000, compared to only 4% of men. This frugal approach to spending money is somewhat staggering when you consider the average wage in the UK is £27,600.
While many people don't invest much money in their ring, more and more people are investing time in planning their proposal, as the below graph illustrates. This quest for the perfect proposal could be seen as a result of the ever-increasing social pressure to have the most romantic proposal story, made even more prominent by social media channels such as Facebook and Instagram.
More pre-proposal findings:
NO SURPRISES. Almost two-thirds of those surveyed chose their engagement ring with their partner's involvement, so knew what they were going to get, with only 31% - less than one in three people – saying they chose their partner's ring themselves.
AN AFTERTHOUGHT? More than 50% of respondents said they purchased an engagement ring after the proposal. Perhaps they wanted to wait until the other person said 'Yes' before spending their hard-earned money or perhaps we're no longer willing to put such an investment to chance and need approval before splashing out on the all-important sparkler.
RIGHT TIME, RIGHT PLACEHOLDER. Before the year 2000, only 1% of proposals involved a placeholder ring whereas now this has increased to 7%.
MUM'S THE WORD. Mums still know best, with more than one-tenth of proposers turning to their mums before any other family member or friend. In fact, only 25% of people who proposed since 2010 have not taken any advice before proposing.
GO WITH THE FLOW. Surprisingly, one in five people didn't even plan their proposal, with nearly a third of those over 55 admitting their engagement was spontaneous.
A SPRINT, NOT A MARATHON. Although you may think that a couple would be together for a while before getting engaged, 8% of respondents got engaged after less than six months together. In fact, one in eight 18-24-year-olds proposed to their partner within this timeframe. One in five people also gets engaged within just a year of being together.
During the proposal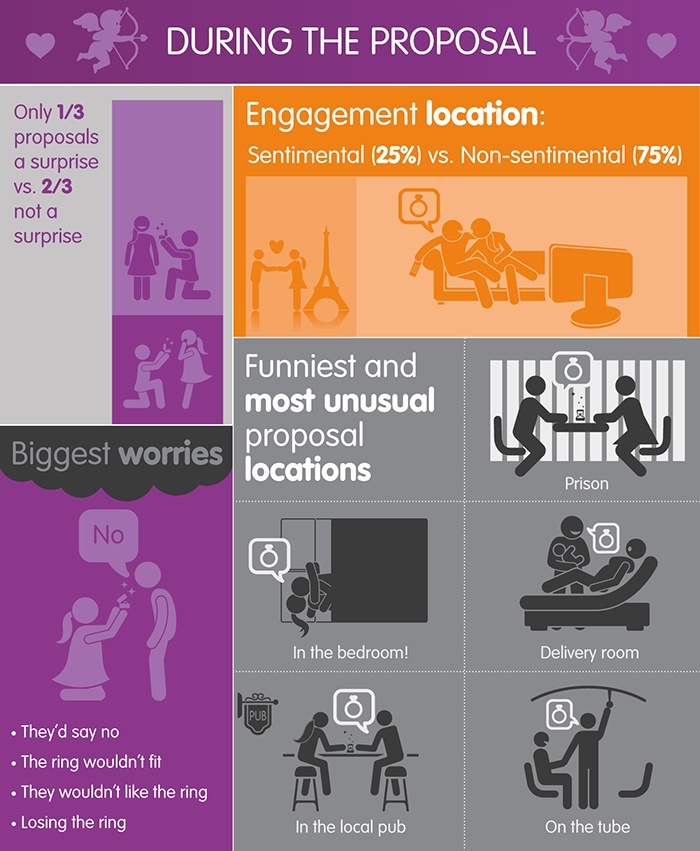 Gone are the days of the surprise proposal. According to the proposers we surveyed, two in three partners were aware they would be proposed to before it happened and 20% of partners were actually involved in the proposal planning process – talk about ruining the surprise!
Our survey also shows that today's proposals don't always follow convention. Nearly 60% of people didn't say the words 'Will you marry me?' when proposing and shockingly, three-quarters of proposals took place in a location which wasn't sentimental to the couple.
Our other discoveries:
THERE'S NO PLACE LIKE HOME. There's still something to be said for a low-key proposal, with 39% of respondents saying they proposed at home. Over the past 50 years, there has been an increase in people proposing whilst on holiday abroad, with 16% of people now choosing to do this compared to just 5% back then.
FEAR OF REJECTION. The other person saying 'no' was by the far the biggest worry people had when proposing. More than one in four respondents said this was their main fear when popping the question. The other main worries were that the ring wouldn't fit, their partner wouldn't like the ring and losing the ring.
THE WEIRD AND WONDERFUL. Our survey certainly highlighted some, shall we say, enlightening proposal stories. Two respondents said they don't remember where they proposed, one person got proposed to in a hospital delivery room, one person put an engagement ring inside a PS4 game – and one person apparently proposed during intimate bedroom antics.
#destinationwedding. In keeping with the digital age, 50% of people have announced their engagement on social media since 2010, with three-quarters of 25-34-year-olds doing so, compared to just 4% of those aged over 55.
Old vs new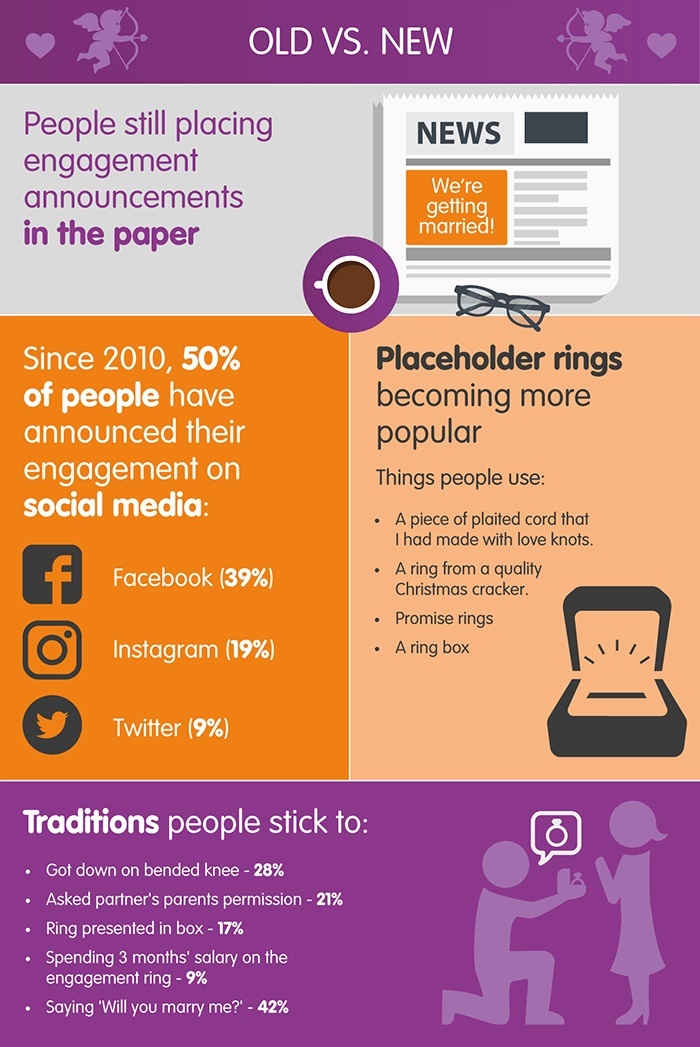 Although the modern day engagement is slightly different to what it used to be, the general consensus seems to be that if it's not broke, don't fix it.
When it comes to gemstones, it appears diamonds are still a girl's best friend, with 59% of proposers buying these for their significant other. A higher percentage of men chose diamond rings for their partner than women, whilst more women opted for sapphire rings than men.
Having said that, the "Kate Effect" appears to have come into play in recent years, as since the engagement of Prince William to Kate Middleton in 2010, the sapphire has seen a significant increase in popularity with more and more people opting for that deep blue sparkler as the main stone in their engagement ring.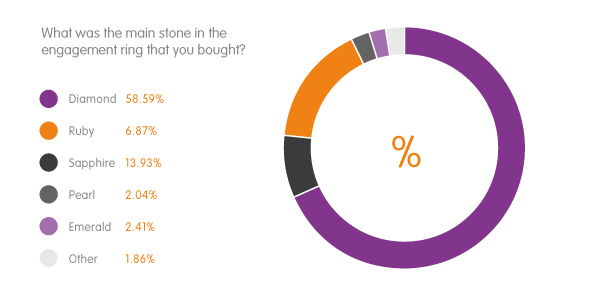 Purchase habits have also seen a shift in recent years. Whilst overall, the majority of people buy their rings from a high street jeweller, the proportion of people purchasing their engagement ring on the high street has actually declined massively, with only 38% of people doing so since 2001 compared to 60% in the decades before this.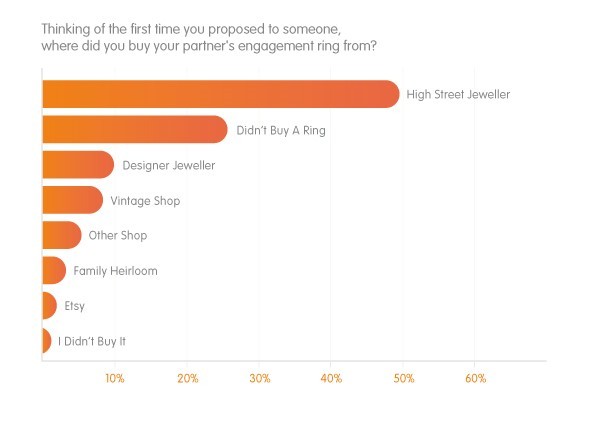 When it comes to tradition, asking your partner's parent's permission is no longer as common practice as it used to be, with only one in five proposers doing so since 2010 compared to 40% of prior to 1970.
More key trends:
KEEPING IT IN THE FAMILY. 3% of respondents didn't buy their ring, instead opting for a family heirloom to give their significant other.
OUT WITH THE NEW, IN WITH THE OLD. Interestingly, 7% of people who proposed since 2010 decided to place an announcement in the local paper – an increase of 4% since the period from 1991 to 2010, when only 3% did so.
If you're thinking of proposing, hopefully reading this will give you some creative inspiration. Aside from planning how you're going to propose, you need to make sure your engagement rings are protected in the event of loss, theft or damage. After all, losing the ring is one of the biggest worries a person has when proposing, as our survey demonstrates!
Our specialist engagement ring insurance offers you tailored cover against the above, both in the UK and worldwide. Get an instant online quote with us today and discover how affordable peace of mind can be.