Engagement report: 10% of people would spend less than £500 on a ring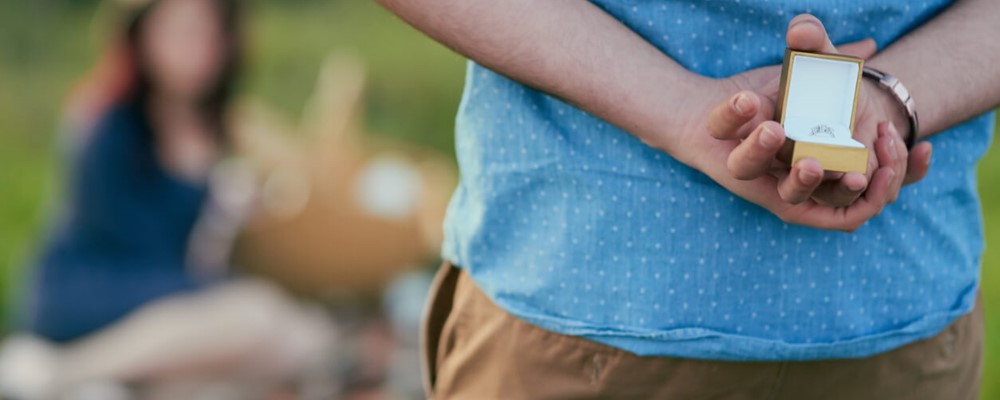 Planning a proposal is a real challenge. There's not only the pressure to find the perfect engagement ring but there are age-old expectations of how much it should cost and how it should look. 
However, our recent poll of over 100,000 UK adults found that although some still conform to tradition, many people are doing things their way.
Just one-third (33%) of people said they'd spend between £2-5k on an engagement ring. A whopping 10% said they would spend less than £500, showing this generation is shifting their focus to finding the perfect ring at a reasonable price.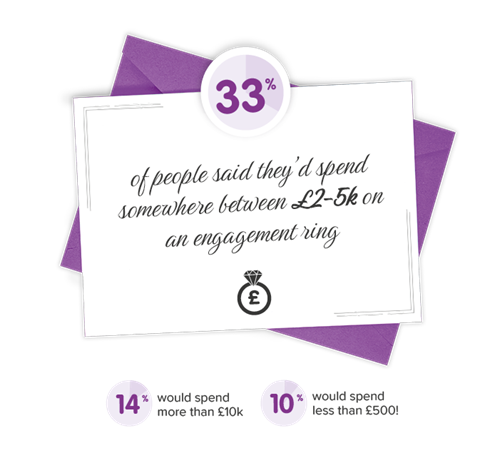 The type of metal or stone used for the ring was voted the most important factor when making a purchase, with 83% of respondents backing this view.
That being said, 78% voted for the price as the most important factor, suggesting this is still something to consider.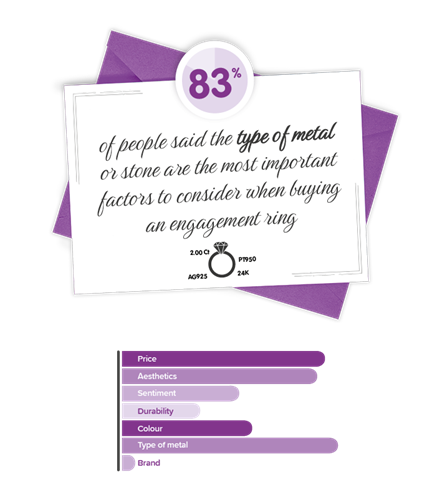 Moving away from the ring, our survey found that summer to early autumn is the most preferred time to get engaged.
20% of people voted for July as their preferred month, closely followed by 18% voting for September. 14% voted for January, suggesting many Brits like to pop the question ahead of a new year.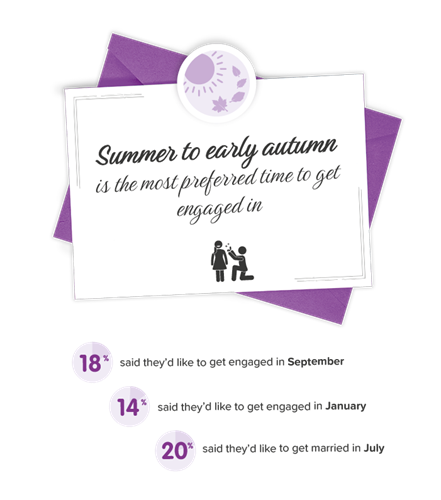 When asked their preferred month to get married, July came out on top with 23% of the votes.
Nobody voted that they wanted to get married in January, February, March, October, or November; however, making these great months for finding an available venue and potentially a cheaper deal.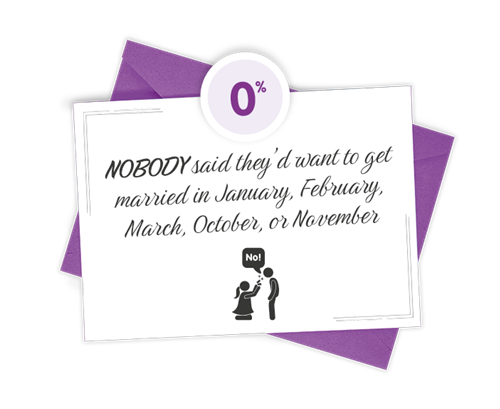 It's no secret that we're a social media-obsessed nation, so it was a surprise to see that just under half (48%) of couples wouldn't share the news of their engagement online. 
Thinking of getting engaged or upgrading your current engagement ring? Why not try our personality quiz and find out what type of ring best embodies your relationship.