An Expert's Guide On How To Clean A Watch

Although millions of people across the UK own a watch, many of us overlook how to care for it. That's despite most people wearing their watch every day. 
As you know, some watches are very expensive, with an average Rolex model valued at north of £5,000. Many watches possess a value of a different kind – sentimental value, having been passed down through generations of a family. 
Therefore, it's essential to take adequate care of these precious items. However, if you're not sure how best to do this, then don't worry – you're in the right place.
We spoke with Tim Harrison, Co-Founder of independent watch stockist WatchPilot, to get his expert insights into how to clean a watch.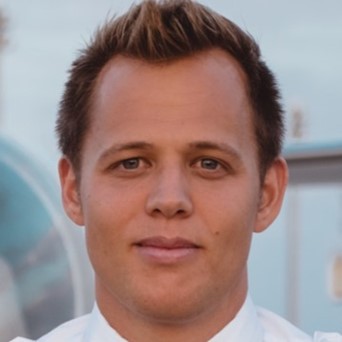 Table of contents
1. Why should you clean your watch?
2. What kit do you need to clean your watch?
3. What steps should you take before cleaning your watch?
5. How often should you clean your watch?
Why should you clean your watch?
Watches that are worn daily can begin to look dull due to general wear and tear, and oils from your skin can absorb into the material.
Cleaning your watch regularly will maintain its shine, prolong its lifespan and prevent any unwanted odours.
What kit do you need to clean your watch?
 You will need the following to give your watch a thorough clean:
- Two microfibre cloths
- Cleaning fluid or warm soapy water (if you're using soapy water, use a mild cleaning liquid)
- Cleaning brushes or a clean-soft toothbrush
- Watch strap remover tool
What steps should you take before cleaning your watch?
Depending on the material of your watch's strap or bracelet, you should remove this beforehand.
If the watch you're cleaning has a leather strap, I'd recommend removing the strap using a watch strap remover tool as referenced above. This step isn't always essential but can be useful for people who haven't cleaned a leather watch strap before.
However, a metal strap can remain attached to the watch and does not need to be removed. 
Secondly, you should make sure all crowns or buttons on the watch are pushed or screwed in. Doing this will prevent water damage to the mechanics of the watch.
Finally, it's best to lay out all of the cleaning products you need. You should always have two microfiber cloths to hand: one to apply the cleaning solution, and a second for drying only. Be careful not to get them confused.
Let's get down to it. How do you clean a watch?
If you're cleaning a leather strap, you can use warm soapy water. Dip the first cloth into the solution and wipe it down thoroughly. 
However, try to avoid getting water on the back of the leather strap. The back of a leather strap is normally exposed and will absorb any water or moisture, leaving undesirable watermarks.
Do not wear the watch until the leather strap is dry.
A rubber watch strap can absorb sweat and oils very easily, just like a leather strap. 
If it's not properly cleaned, it can crack and break. This breakage occurs more often with smartwatches such as a Fitbit.
For rubber, you can use a concentrated cleaning solution or warm soapy water, and a cloth or Q-tip to give the rubber a deep clean. 
With the cloth, dip it in the cleaning solution or soapy water and use your index finger and thumb to wipe the strap down. The Q-tip will give a more precise clean.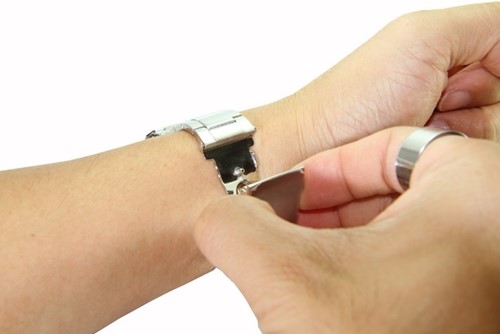 With a metal watch, using the differently sized cleaning brushes, spray the cleaning solution directly onto each brush's tip and clean the areas which require the most attention. 
Using different shapes and size brushes, you should be able to clean all the difficult to get to parts of your watch. 
If you're cleaning the watch face, spray some cleaning fluid onto a microfibre watch and polish the face with this solution. Once the face is clean, use the dry microfibre cloth to remove any excess fluid. Doing this will remove any grease or dirt still stuck to the watch. 
If all the components are completely dry, you can re-assemble and wear your watch with pride, knowing it's almost entirely bacteria-free.
How often should you clean your watch? 
This is dependent on how often you wear your watch. Assuming it's every day, cleaning once a month is advisable due to bacteria build-up. But if it's only worn on occasions, it should be cleaned once every six months.
Specialist watch insurance from Ripe Valuables
Now you know how to appropriately clean your watch and maintain its shine, with Ripe Insurance for Valuables you can cover your watch against theft, loss and damage, both in the UK and worldwide.
What's more, as part of the Ripe Guarantee, we promise to provide you with great cover and exceptional service at the best possible price. We let you tailor your policy, so you'll never pay for more cover than you need.
Get an instant online quote with us and see what we can do for you.