How To Clean Your Diamond Ring At Home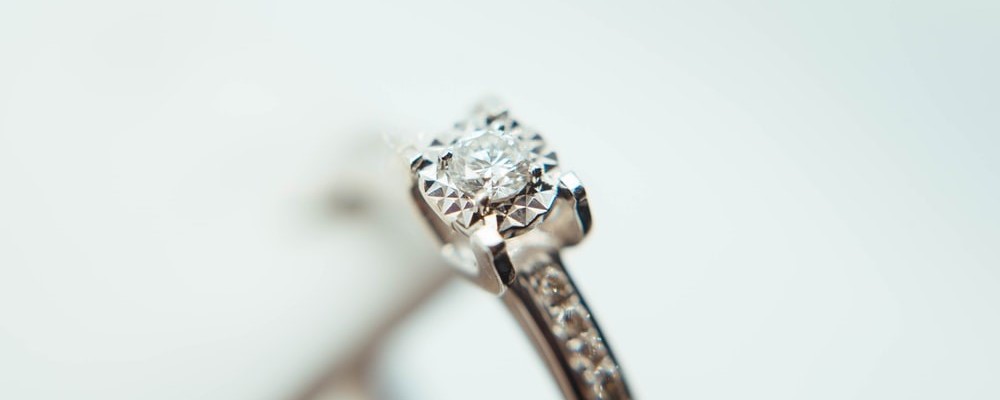 With the UK set to spend more time than ever indoors over the coming weeks, there's never been a better opportunity to get stuck into those household tasks that you may have been putting off. From re-arranging the kitchen cupboards to sorting out family photo albums, this period gives you a great chance to immerse yourself in a project. So why not use all this time under lockdown to learn how to clean your diamond ring at home?
Whether it's a well-worn engagement ring or a treasured diamond eternity ring, all jewellery is subject to wear-and-tear that can leave it looking tired. Here are our top tips to get that sparkle back – all using products you probably already have in your house.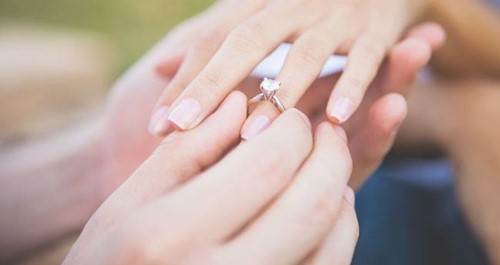 There's something magical about the twinkle of a diamond in the light. However, activities like applying makeup and perfume, working in the garden or cooking can coat the surface of your jewel and make it look dull. Luckily, there are some simple tricks that can help to reverse this and return your diamond to its best condition.
Firstly, it's important to check the condition of your ring. Do any of the stones look loose? Are the claws damaged in any way? If so, you should refrain from cleaning at home and wait until you can take your ring to a professional jeweller. Even tiny issues can be exacerbated when you apply cleaning solutions or pressure, so it's important to make sure these are repaired before getting started. The last thing you want is entire stones becoming dislodged or lost during the cleaning process. Especially as the whole point is to improve the look of your ring.
Soap and water
Once you're happy that there are no structural defects, try this initial method using simple soap and water. Make up a solution of warm water and a few drops of washing up liquid in a small bowl, cup or ramekin.
Place the ring into the water, ensuring that it's fully immersed, and let it soak for around half an hour. After soaking, remove the ring and gently brush it with a soft-bristled toothbrush. Ensure the brush is small enough to get into all the gaps and recesses of your ring. It's also important to make sure the brush contains all bristles, with no rubber or plastic elements. A child's toothbrush can work well here if you have one.
Next, simply rinse your ring with clean, warm water. You can repeat the soaking, brushing and rinsing process if the dirt doesn't loosen the first time.
Finally, finish with a polish using a microfibre or soft cloth. If you wear glasses, the small lens-cleaning cloth in your glasses case works perfectly.
I need something stronger – what do you suggest?
Soap and water is a simple and effective cleaning method for all diamond engagement rings. However, for a more thorough clean (which, let's face it, you probably have a little more time for right now) there are a couple more specialist options. These will depend on the surrounding metal of your ring, as silver and gold diamond rings require different forms of cleaning.
Silver diamond engagement rings can be given a deeper cleanse with a solution of two ingredients you probably already have sitting in the back of a kitchen cupboard!
Simply mix half a cup of white vinegar mixed with two tablespoons of baking soda, drop your ring into the liquid and leave it to soak for around two-three hours. Then, rinse your ring under cold water and dry thoroughly with a soft cloth.
A great option to bring back the shine to diamond rings set in gold is… beer! Pour a little onto a soft cloth and use this to gently rub the gold band. Use another clean cloth to polish the band when you're done. Take care not to let the beer touch the diamond, though, as this could discolour it.
Which products shouldn't I use?
Although diamonds are resilient stones, they're also susceptible to long-term damage if they come into contact with harmful substances. You may be tempted to use more corrosive products such as bleach or nail varnish remover or even toothpaste – but be aware, most jewellers strongly advise against this. Such products can easily scratch the diamond or damage traditional band metals like gold and silver.
Some further tips 
Of course, the best way to care for your ring is to prevent it from getting dirty or damaged in the first place.
Where possible, remove your ring whenever it could come into contact with abrasive or damaging substances.
As above, remember to put your ring somewhere safe if you're partaking in any rigorous activity where it may come loose. It's a good idea to buy a small ring holder or dish for this purpose, as this will provide a "home" for your precious item and help to stop you misplacing it.
Regular cleaning will also help maintain your diamond ring. A short soak and brush once a month should be enough to stop it from becoming lacklustre over time and negate the need to carry out a full deep-clean quite so often.
Lastly, for peace of mind, we strongly recommend you take out specialist ring insurance. Sadly, damage is not the only problem we see when it comes to diamond rings – theft and loss are common causes of distress, too. Thankfully, a specialist insurance policy will cover you for all three. This means that, when coronavirus lockdown measures are lifted, you're able to leave the house and enjoy the great outdoors with peace of mind.
If you'd like even more tips on how to protect and maintain your valuables, including watches, visit our Jewellery Care hub.