How To Get WiFi And Internet In Your Caravan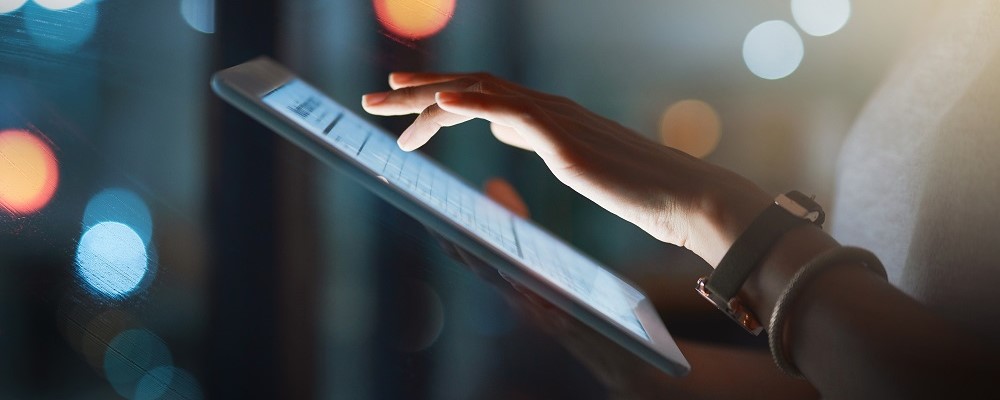 A caravan holiday presented the perfect opportunity to go off the grid and unwind in years gone by. Today, though, we're much more chained to our phones, laptops, tablets, and TVs, and we need to stay connected.
Many caravan sites have their own broadband that you can use, but these sites don't always have the best connection.
There are numerous reasons you might be looking at how to get WiFi or internet in your caravan. Maybe you need access to your emails or want to stream on a smart TV. If you're travelling with teenagers or toddlers, a good internet connection is most likely essential to keeping everybody happy.
Thankfully, there are plenty of ways to hook your caravan up to the internet. We explain the different ways you can get WiFi and internet in your caravan.
Use a WiFi booster
A WiFi signal booster works by improving an already available connection, which will most likely be the one on your site. WiFi boosters are pretty simple to use and come in various forms – you can get wireless packages, outdoor USBs with antennas, and more. These boosters will connect to all kinds of wireless and wired devices, and you can get all-inclusive WiFi booster kits that include a router.
However, if your booster kit doesn't, you need to make sure that it's within close proximity of a router. A caravan site's router is often located in a central and communal location like a clubhouse. So, if you're happy enough with the connection when close to the router, a WiFi signal booster should do the trick.
A booster will improve connection to the nearest router and make it significantly easier for your device to pick up WiFi signals. A WiFi booster is especially handy if there's some distance between your caravan spot and the router. WiFi boosters also come in useful if there is extreme weather like heavy rain.
If a WiFi booster sounds like it could work for you, there are a couple of things to keep in mind.
Firstly, it's worth researching which kind of antenna works best for getting WiFi in your caravan. There are two different types of antennas – directional and omnidirectional.
Directional WiFi antennas are considered to work best, but you might need to adjust them to achieve the strongest connection.
Omnidirectional antennas offer a 360-degree range, meaning they can detect signals from all angles. However, they don't have as good a reach as directional antennas and are more likely to suffer from interference when the router's connection is busy.
It's also worth checking if your mobile phone provider offers a WiFi signal booster. If so, you'll likely be able to add it to your existing contract.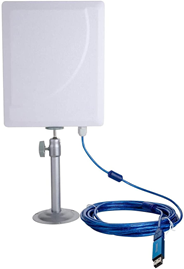 KUMA is a popular brand among those looking to get WiFi in a caravan. This WiFi antenna and booster is an affordable choice and has had some very positive reviews.
KUMA's booster allows WiFi connection up to 1.5km away from a router, comes with a 5m USB cable, and can be set up in just seven steps.
KUMA also sells a full WiFi booster kit, which is better for connecting multiple gadgets simultaneously and is compatible with all devices.
Check out this article from Caravan Helper for more information.
Use a 4G mobile broadband network
A 4G mobile network might be useful if WiFi is not an option for your caravan, as 4G is the most readily available and strongest internet connection around.
A 4G connection will give you access to everything you need – you'll be able to stream, download, and play video games.
There are four main mobile networks in the UK – EE, O2, Vodafone and Three – which are collectively known as the 'Big Four'. Other mobile providers, such as GiffGaff or Tesco Mobile, use these providers, too.
You'll need a SIM card for your caravan's 4G router, which will normally work on a pay-as-you-go scheme, so you can set a budget and stick to it.
Using a 4G router might be a better option for static caravan owners. The quality of connection with each provider can change across different locations. In this case, you can easily check which mobile network will provide the best signal at the location of your caravan site.
Using Ofcom's mobile internet coverage checker, type in your site's postcode to receive results on which provider should work best for you (as shown below).
With Ofcom's checker, you can also see the difference in connection when you're indoors or outdoors by switching the options above the table.
Mobile tethering
Mobile tethering works similarly to a 4G router by using one of the Big Four mobile networks to connect to the internet in your caravan. All Apple and Android phones have the option to turn on a mobile hotspot in their settings. It's a fast and simple way to connect your devices to the internet wherever you are.
The difference between using a 4G router and mobile tethering is that the latter method works solely through your mobile phone device. The internet you use while using a mobile hotspot is taken from your monthly phone plan and billed as part of your existing contract.
To use a mobile hotspot to get WiFi in a caravan, you'll need to make sure you have enough data with your phone's plan. Most networks offer unlimited data, but some do have a capped allowance. Check your mobile phone plan before using mobile tethering; otherwise, you risk going through your monthly allowance quicker than you realise. 
Mobile tethering is best for caravanners who don't use a lot of internet data. Suppose you're looking to browse websites or scroll on social media while spending time in your caravan – in that case, mobile tethering will likely be sufficient. But, for those wanting to stream or download content, you might want to consider other options.
Use a MiFi internet device
You might want to try a mobile WiFi (or MiFi) internet device if the above options aren't suitable.
A MiFi internet device works like a wireless internet router in a home – it provides internet access and normally supports at least ten connections.
When shopping for a MiFi internet device, you'll need to purchase a SIM card to receive data. It's worth taking the time to find a contract that contains a high data allowance and consider what kind of contract works best for you. If you don't spend more than a few weeks a year in your caravan, you might want to search for a pay-as-you-go SIM or monthly rolling contract.
A MiFi internet device is a sound investment for families that need internet access for numerous devices in their caravan. However, some MiFi devices are locked to one mobile network only, affecting the WiFi in your caravan depending on where you are.
A locked MiFi device might be suitable for static caravans, but if you want to get internet in a touring caravan, consider an unlocked MiFi device. Unlocked MiFi devices can connect to different available networks. You can even purchase MiFi devices that support connections outside the UK.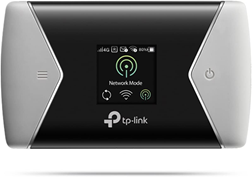 The TP-Link M7450 is one of the best unlocked MiFi devices on the market.
The TP-Link is a high-speed mobile WiFi device that can host up to 32 connections at any one time. The router's battery lasts for 15 hours on a full charge, making it a perfect option for streaming.
Have a look at this website for more information and options.
You can also check out this video from The Trudgians, which explores all the different ways to get WiFi in a caravan.
Specialist caravan insurance from Ripe Caravans
Specialist caravan insurance is essential. Our unpackaged policies offer protection for your caravan if its contents are stolen or if it suffers accidental or malicious damage.
At Ripe Caravans, we provide bespoke, easy to buy cover which is jargon-free and excellent value. Get an online quote within minutes and be on your way.