Meghan Markle's Engagement Ring: Ripe Insurance's Prediction The Royal engagement of Prince Harry and Meghan Markle has now finally been confirmed. But, with Prince Harry and Meghan Markle engaged and with Princess Diana's Sapphire engagement ring on the finger of Princess Kate, the question on everyone's lips is…. what will Prince Harry's engagement ring be?
Prince Charles proposed to Princess Diana with an 18-carat white gold sapphire ring inspired by a brooch Prince Albert presented to Queen Victoria the day before their wedding in 1840. After the passing of Princess Diana in August 1997, Prince Harry inherited his mother's iconic ring.
However, when Prince William decided he wanted to propose to Kate Middleton in 2010, Prince Harry gave his brother their mothers ring as he thought highly of Kate and Prince William saw the ring as a way of 'keeping his mother close to it all.'
Similarly to his brother, it is predicted that Prince Harry will want to keep his mother close to the occasion and therefore, here is Ripe Insurance's prediction for Meghan Markle's engagement ring...
We think it will be Princess Diana's large oval Aquamarine ring which she wore to a Dinner Dance in Australia at the Victor Chang Cardiac Research Institute in 1996 with the matching bracelet.
However, due to the gems size the ring isn't suitable for everyday wear so we predict that Prince Harry will take the gem from the Aquamarine ring and create his own unique design.
It is believed Prince Harry will take into consideration Meghan's understated yet on trend style and cut the gem into a modern pear-cut shape which is suitable for everyday wear. The gem will sit on an 18-carat white gold band and feature diamond detailing around the gem, like Princess Kate's Sapphire engagement ring.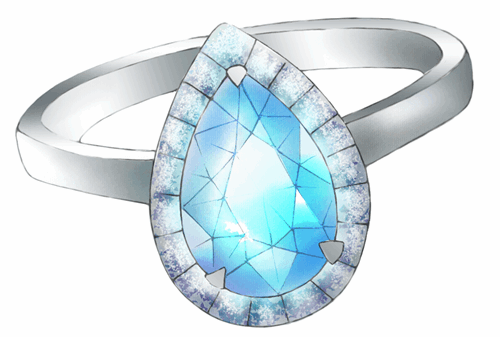 John Woosey, Managing Director at Ripe Insurance said: "It is predicted that Prince Harry will closely design Meghan's engagement ring and will want to involve a piece of his mother's Jewellery. The Aquamarine ring was an iconic piece of the late Princess Diana and therefore suitable to create a bespoke engagement ring."