The UK's Top 5 Winter Caravan Sites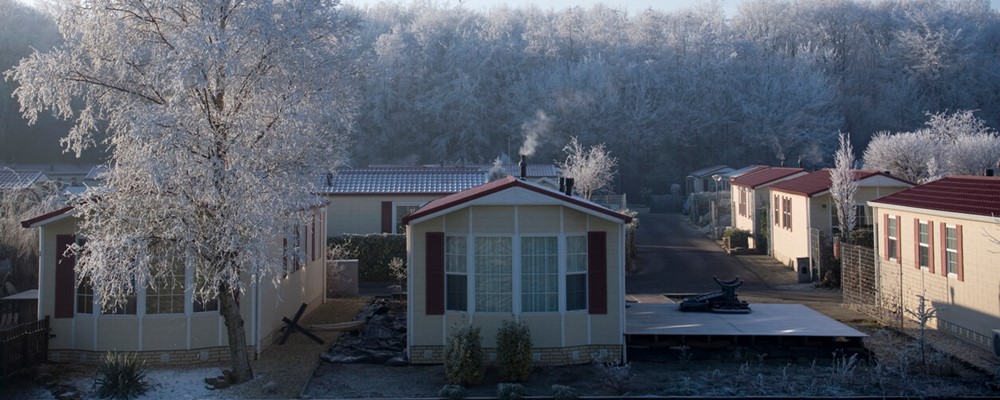 As many of us have been unable to enjoy a summer holiday this year, you might want to think about where you could take your caravan this winter. While you won't be guaranteed sunshine, there are still many caravan sites with plenty to offer during the colder months.
Here are the top 5 winter caravan sites in the UK and why they are well worth visiting this season.
Located just a 10-minute drive from Land's End, this caravan park features imposing scenery and local attractions that are a great option even in the winter.
The park itself has 88 pitches in total, including grass and hard standing pitches.
In addition to the impressive local sights, there are loads of activities to choose from, including fishing, cycling, and hiking. If you enjoy a bit of stargazing, you'll be glad to hear there's minimal light pollution, which gives you a perfect chance to enjoy the night sky.
This campsite caters to everyone. Along with static caravans and hard standing pitches for tourers, it also offers luxury glamping areas.
Kingsmead Centre is in Blackdown Hills, which is designated an Area of Outstanding Natural Beauty. There are plenty of footpaths to help you explore the area, making it an ideal place to visit for anyone who enjoys hiking. Dunster Castle is just a short drive away and is a great place to visit for any history buffs.
Located  a short drive from the centre of King's Lynn, this scenic caravan site has pitches for tourers, along with a range of lodges and luxurious pods.
It capitalises on its advantageous location, offering a wide range of activities while also providing the ideal place to sit back and relax in comfort.
The nearby market town of King's Lynn has plenty to keep you entertained, including shopping, restaurants and points of historical interest. If you enjoy hiking, several walking routes around the park have acres of relaxing countryside to offer.
This family-owned caravan park is on the coast between Harlech and Barmouth in North Wales.
Located within Snowdonia National Park, it has touring caravan pitches and static caravans and boasts impressive scenery and plenty of activities.
If you're looking for somewhere to kick back, relax and enjoy some beautiful scenery, then this is the caravan site for you. It also offers an indoor swimming pool with a sauna and jacuzzi, along with a child's play area to help keep the little ones entertained.
Coastal Kippford is an excellent destination for caravanners looking to escape the city for a few days.
Located near the seaside village of Kippford in South West Scotland, this beautiful holiday park has some striking sights, and there's plenty to do in the surrounding area as well.
If you decide to visit the centre of Kippford, it's just a 15-minute walk from the park. Once you get to the picturesque village, you can enjoy a range of activities, including golf, fishing, and sailing.
Before you do head off on a winter adventure in your caravan, you need to have the right insurance. With our specialist caravan insurance, you can enjoy your winter break with peace of mind, knowing that your caravan is fully covered.
Complete an online quote within minutes.