Who we are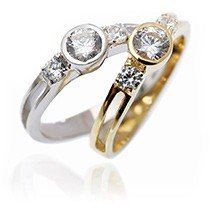 Ripe Insurance.
A fresh approach.
Let's be honest, there's a bit of a stigma attached to insurance isn't there? Even in today's lightning fast, digital world, we associate insurance with lengthy, over-complicated forms, jargon and fat premiums. And that's why we aim to do it differently. Our ethos is all about making insurance easy-to-buy, simple-to-understand, jargon-free and excellent value. We set out to do things differently way back in 1998 when we launched our first insurance product, The Golfers Club. Nearly 20 years later, we have an ever-growing portfolio of niche insurance products, look after over 250,000 policyholders and see more than 1 million visitors come to our websites every year. Our amazing growth relies on our fantastic team based in Manchester. We come to work every day to live and breathe our fresh approach and that's led us to become the leading niche insurer in the UK.
Protecting your valuables
At Ripe Insurance, we understand the importance of protecting your jewellery and watches from loss*, damage and theft, wherever you are. We've created specialised, flexible insurance to save you the hassle and expense of adding your valuables to your home insurance. Our quick and easy quote and cover process gives you instant protection, allowing you to enjoy wearing your jewellery and watches with peace of mind.
*If the item you are wanting to insure was purchased/gifted more than 60 days ago, and you have not had it insured in the last 60 days, then loss cover will be excluded. Your policy will still provide cover for theft and accidental damage for all items you have chosen to insure with us.