What Does Touring Caravan Insurance Cover?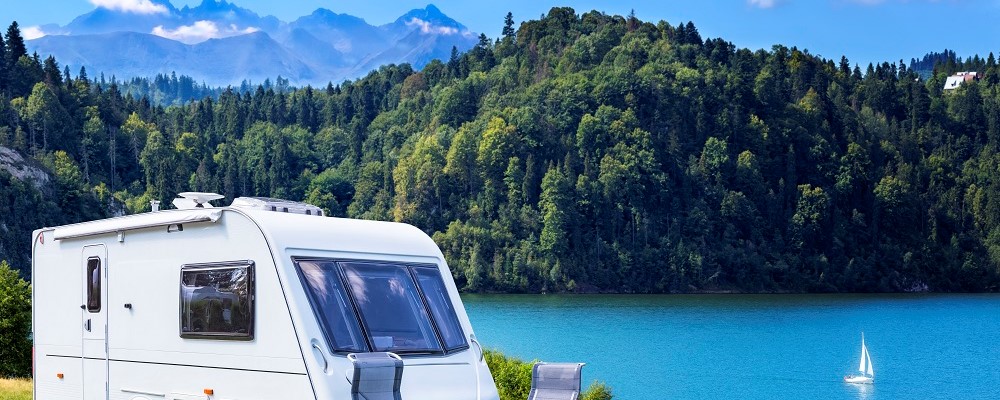 There are many reasons touring caravan insurance is essential. We explore a few of them in this simple guide.
Theft of your touring caravan and its contents
It may shock you to learn that 1,200 caravans are stolen in the UK every year. That's more than three caravans every day. Of this figure, only 3% are ever recovered. So, if your caravan is stolen, it's highly unlikely you'll get it back.
As a minimum requirement for most insurance policies, if you own a touring caravan you must secure it using a wheel clamp and tow hitch. Otherwise, it can quite easily be hooked up to someone's vehicle and towed away.
However, even by taking these precautions, your caravan or its contents could be stolen. The statistics don't lie.
If someone did break into your caravan and towed it away or stole items from within the caravan, imagine the cost of replacing these if you didn't have the appropriate cover?
Accidental and malicious damage to your touring caravan

Even by taking the utmost care of your touring caravan, there is still a risk of damage.
You could accidentally damage your caravan while driving it or parking it – for instance, by hitting a wall, tree, fence or gatepost.
Or, your touring caravan – and your awning – could suffer damage because of storms or floods. Because let's face it, we get plenty of these in the UK. It could also be damaged by a fire as a result of an electrical fault.
It's not just accidental damage you need to think about. Your caravan could be maliciously damaged through an act of vandalism.
Sadly, caravans are often targeted by vandals, who can inflict thousands of pounds worth of damage. You'll obviously hope this doesn't happen to you, but if it does you've got a potentially extortionate repair bill on your hands if you haven't got the right insurance.
Hotel and caravan hire

If any of the above happens to you while you're holidaying in your caravan and it's in an uninhabitable condition, you're going to need somewhere else to stay. But getting a hotel room or hiring a caravan for a couple of weeks isn't likely to come cheap.
Therefore, you need touring caravan insurance to cover your expenses if you have to temporarily stay elsewhere for up to two weeks. Without it, you've got additional holiday accommodation to pay for, on top of a repair bill.
Injury to another person and third-party property damage

These events happen more frequently than you might think.
Referring to the example above, if you're parking your caravan using a motor mover – whether you're at a holiday park or outside your house – you run the risk of damaging another vehicle. If the damage is serious enough, that vehicle's owner will likely make a compensation claim against you, which could be pretty sizeable.
You could also be reversing your caravan up your driveway or onto your pitch using a motor mover, not notice a passer-by and knock them over. This could cause a bad injury and again, this person may make a claim against you.
Without specialist touring caravan insurance – and more specifically, Public Liability cover – the legal costs you incur from such claims wouldn't be covered. This alone is a compelling enough reason to get insured, considering how expensive lawyers can be.
Touring caravan insurance from Ripe Caravans
By now, you know the importance of having touring caravan insurance. It means that, even during the most stressful times, you're not left out of pocket.
Our touring caravan insurance includes:
Theft and damage cover for touring caravans up to £75,000, plus up to £10,000 of contents cover
New-for-old cover on touring caravans up to 15 years old which were purchased new by you
Hotel or caravan hire
Up to £5 million Public Liability to cover your legal fees if a claim is made against you for injury to another person or third-party property damage
FREE Accidental Death insurance up to £10,000
We also offer European Cover and Family and Friends Extension Cover if your friends and family borrow your caravan.
If you can't decide which type of cover you need, we've got you covered. Our touring caravan insurance is easy to understand and can be obtained in a matter of minutes, thanks to our simple quote process. You'll be covered in no time.
Find out how our touring caravan insurance can protect you by getting an instant online quote.