Travel restrictions have made the UK more environmentally friendly

Covid-19 has caused chaos within the UK travel industry and meant that many thousands of holidays abroad have been cancelled this year. It's undoubtedly been a challenging time for all of us.
However, there have also been some positive outcomes when it comes to long term consumer behaviour. We polled 1,000 UK consumers about how holiday habits have been impacted by the pandemic and subsequent travel restrictions. The results made for interesting reading.
A greater awareness of our carbon footprint
According to our study, over half of Brits say that Covid-19 related travel restrictions have made them more conscious of their environmental footprint.
What's more, around three million people across the UK used public transport to travel to their staycation destination this summer.
Cancelled holidays create staycation converts
We found that 62% of respondents have had to cancel a foreign holiday this year, with the average person cancelling two trips each. Amongst those, 87% took a staycation instead – and plan to do so again in the future.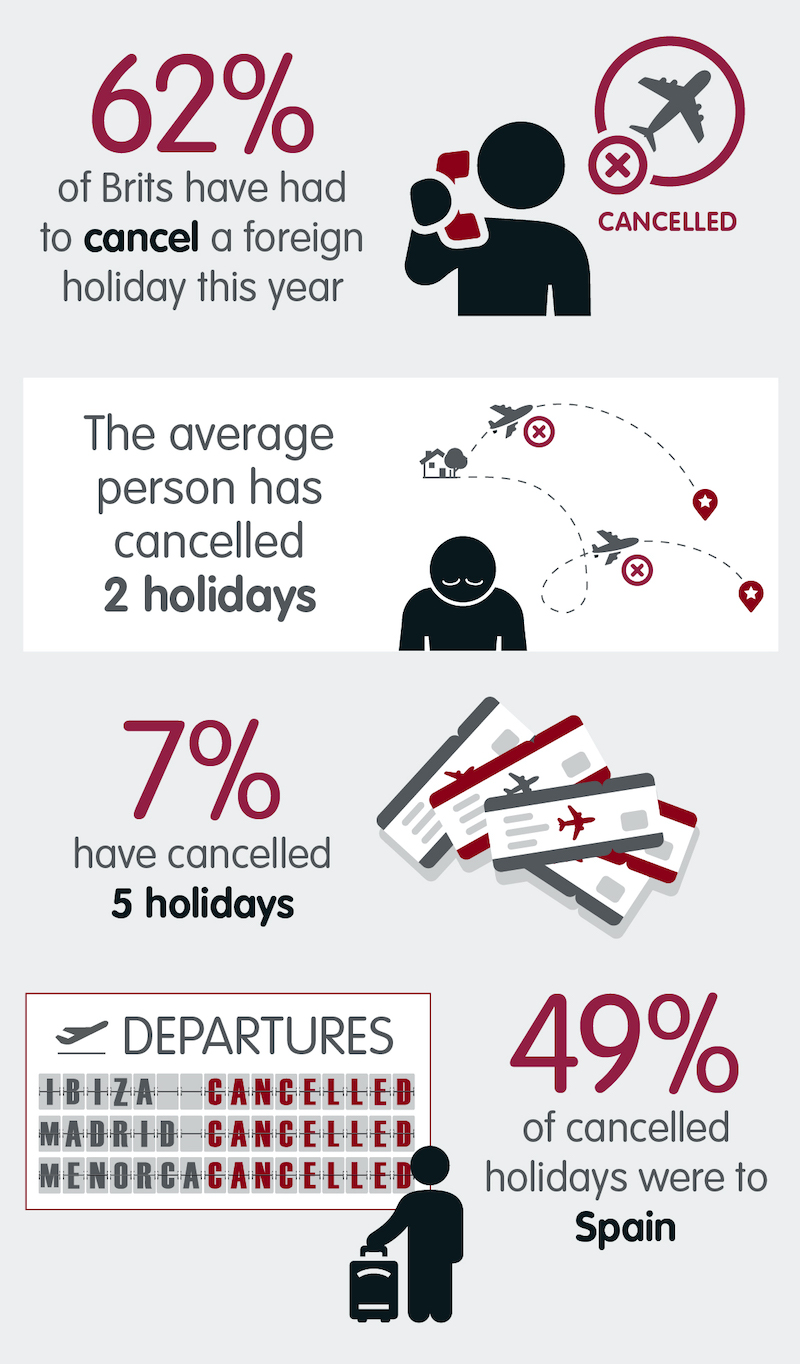 The environmental impact of cancelled holidays
The environmental impact of cancelled trips has been enormous. The average flight from London to Malaga emits around 0.6 tonnes of carbon. Each return flight requires three new trees (planted and grown for 10 years) to offset it.
In 2019 alone, UK residents took 18.1 million trips to Spain, meaning 54.4 million new trees were needed to offset they carbon emitted. That's enough to fill 61,704 football pitches or three-quarters of the entire Isle of Man. However, an area the equivalent to just 19,034 football pitches was planted in the UK last year.  
By contrast, you could make four return train journeys from Edinburgh to St. Ives before needing to plant one tree.

"Getting on a dirty big plane has totally lost its appeal"
Christian Azolan is a digital artist from London. He and his partner had to cancel three holidays this year and instead took a trip around the south coast of England. He told us:
"At first, we were very disappointed that we couldn't go on holiday, especially as one of our planned trips was to Poland for a wedding. But instead, we travelled around Cornwall, Devon and South Wales and are now 100% staycation converts! We never would have considered a full staycation holiday in the past; we had only done weekend getaways in the UK, just short seaside day or overnight trips. But the moment we got into the car and started heading back to London, we started making plans about where to visit next in the UK. It's been a real eye-opener about what the UK has to offer.
"This year has also made us more environmentally aware than ever before. We appreciated the surroundings so much while on holiday, so the idea of getting on a dirty, polluting plane has really lost its appeal. We did a lot of outdoor activities and felt we really wanted to protect what we have and support the UK economy. It was also nice not to have to worry about the language barrier when ordering food and drink and felt good supporting small shops, cafes and restaurants and local attractions in the UK - especially as so many are struggling."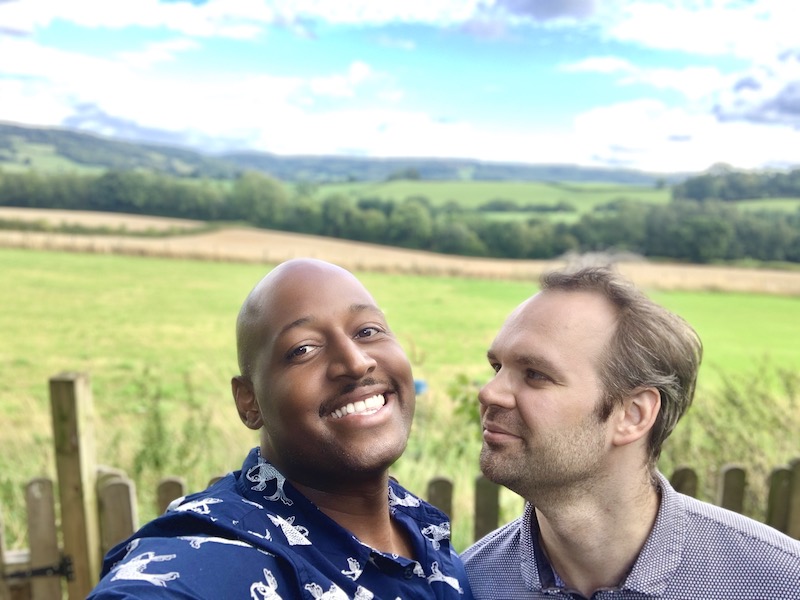 A greener attitude
It goes without saying that this summer hasn't turned out as planned, especially when it comes to travel. Cancelling a break with family and friends will always be disappointing and has hit many people hard.
However, travel restrictions – and therefore the huge increase in people taking staycations – have had some silver linings for the wellbeing of the planet, as these findings highlight. The huge reduction in carbon emissions this year is certainly one. But we should also be heartened by the possibility of a long-term "greener" attitude change amongst the British public for years to come.
Our research also looked at other positive outcomes of lockdown on the UK's travel habits. You can find out more here.