Personal trainer insurance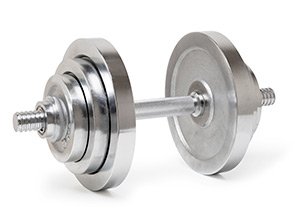 Specialist Personal Trainer Insurance.
Fit for purpose cover.
If you're a Personal Trainer, you'll be interacting with clients and members of the public every day and giving outs lots of advice on how they can meet their fitness goals. An enjoyable part of the job is seeing clients succeed and no doubt why you're in the fitness game. However, the not so fun side of being self-employed is the paperwork to go with it. It's important as a Personal Trainer however, that you have the right insurance policy in place to protect yourself in case a client injures themselves or sues you for giving them the wrong advice.

5-star
insurance

for Personal Trainers

Under the Ripe Insurance umbrella we have developed a specialist insurance product aimed specifically at Personal Trainers.
Insure4Sport

, rated 'Excellent' on Trustpilot

With Insure4Sport's Personal Trainer insurance you can tailor your policy and pick from a range of cover options including Public Liability, Professional Indemnity, Personal Accident, Loss of Earnings, Equipment cover and Employers Liability.
Insurance for Personal Trainers explained…
Here at Ripe we like to keep things simple. We pride ourselves on making insurance easy to understand so our customers know exactly what they're paying for and why. Here are some of the questions we're asked by customers and you might be thinking too.
I've heard I need Professional Indemnity insurance, what will that cover me for?

As a Personal Trainer you give advice every day in a professional capacity. So, in the same way a teacher or lawyer needs insurance, you do as well. Your training techniques for example could be questioned if a client suffers an injury following your advice or instruction. Depending on the injury and the situation the client could sue you and this may involve legal fees and a compensation pay-out. A scenario no self-employed Personal Trainer wants to come up against. And that's exactly what Professional Indemnity insurance protects you for.
What other risks do I face?

Another risk is you or your client accidentally damaging equipment or property where you are training. If you do then the venue could come after you to reimburse costs, which is what you'll need Public Liability insurance for. You also may want Personal Accident insurance in case you injure yourself and need physio. Plus, you may want cover in case you injure yourself and can't work. That's where Loss of Earnings protection comes in useful.